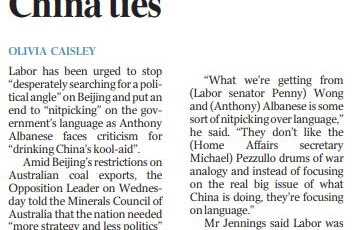 TED O'BRIEN MP FEARS LABOR'S LEADERS ARE UNWITTINGLY WORKING FOR CHINA
Ted O'Brien MP says recent speeches by Opposition Leader Anthony Albanese and Shadow Foreign Affairs spokesperson Penny Wong shows they have fallen for a classic Communist ploy. They are spreading the message of the Chinese…
Read More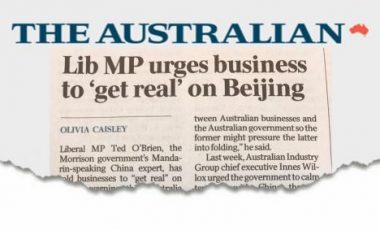 TED O'BRIEN URGES BUSINESSES TO 'GET REAL' ON CHINA
In an address to the Australian Institute of International Affairs, Ted O'Brien MP, Federal Member for Fairfax, warned that Australia needs to limit Beijing's ability to use liberal values 'against us'. Click HERE to read more.
Read More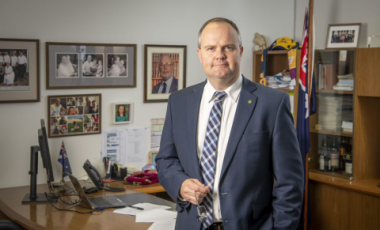 STATEMENT FROM TED O'BRIEN – EVERY PERSON DESERVES TO BE TREATED WITH RESPECT
Statement from Ted O'Brien MP: Sexual misconduct and the mistreatment of, or disrespect for, women is an issue that must be addressed. Some of the recent reports emanating out of Parliament have included truly despicable…
Read More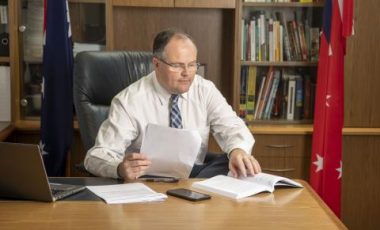 CHINA: OUR GENERATION'S GREATEST CHALLENGE
Australia's greatest challenge lies not in COVID-19 but in resolving the China question, argues Federal Member for Fairfax Ted O'Brien. "The China question is the greatest challenge of our generation and if we're to answer…
Read More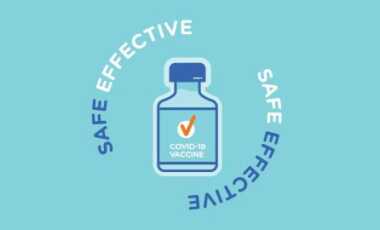 COVID-19 VACCINE INFORMATION
On 25 January 2021, the Hon Greg Hunt MP, Minister for Health, announced that the Therapeutic Goods Administration (TGA) had provisionally approved the Pfizer/BioNTech COVID-19 vaccine for use in Australia. My office has been receiving numerous…
Read More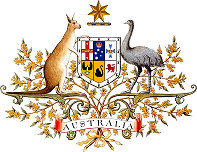 OpEd – Benefits of Nuclear Power are Becoming Obvious
This opinion piece was published in The Australian on 26 May 2020.
Read More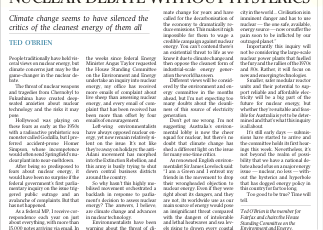 NUCLEAR DEBATE WITHOUT HYSTERICS
Climate change seems to have silenced the critics of the cleanest energy of them all. People traditionally have held visceral views on nuclear energy, but climate concerns just may be the game-changer in the nuclear…
Read More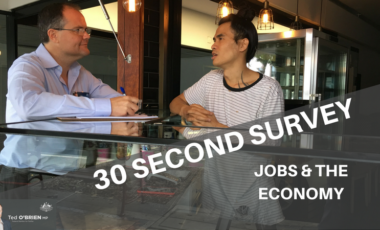 30 Second Survey – Jobs and the economy
Ted believes in listening to his constituents to better represent them in Canberra. Please take a moment to let him know what concerns you the most. Click here to take his 30 Second Survey on…
Read More