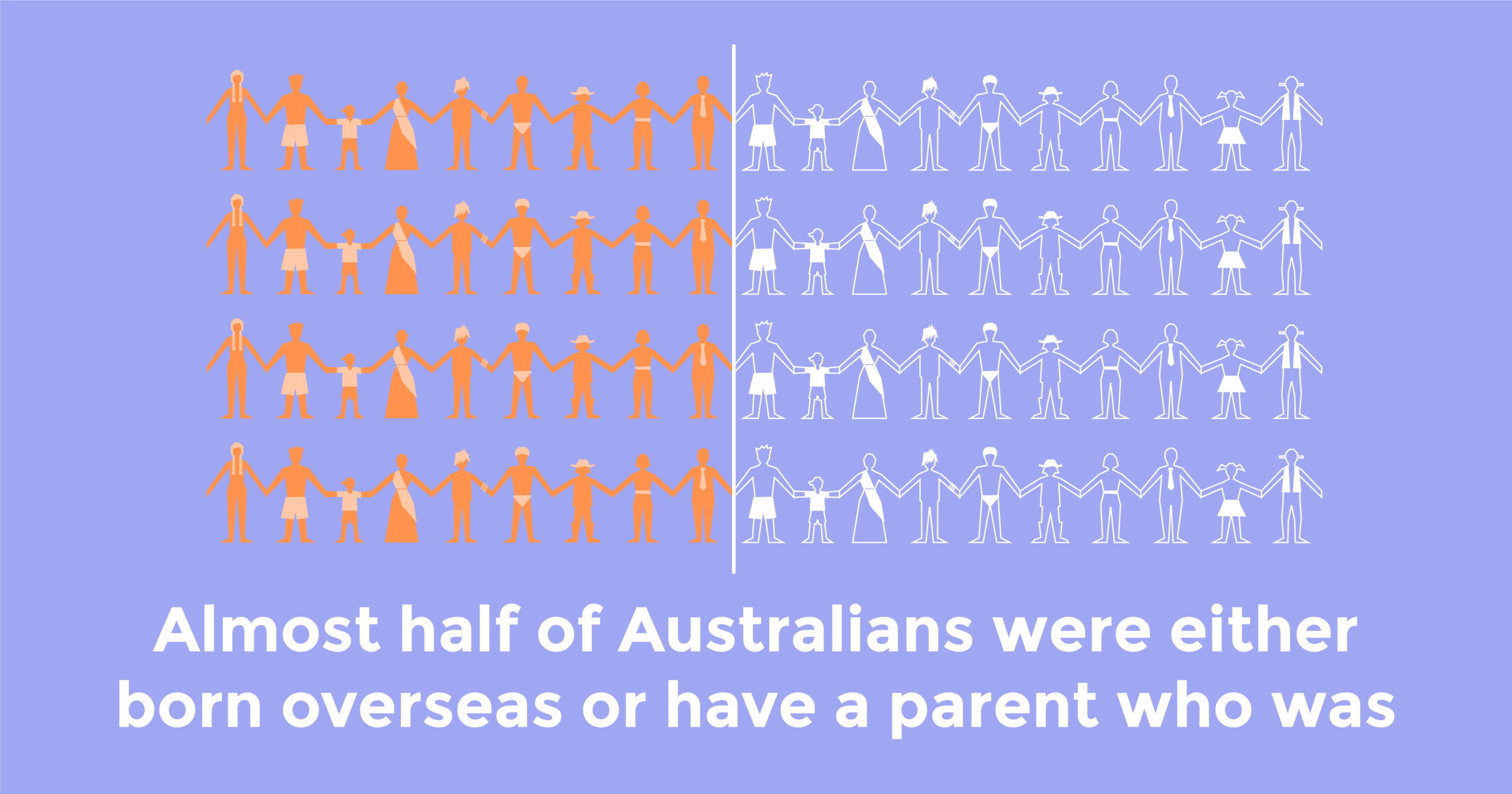 Harmony Day events on the Sunshine Coast
Wednesday 21 March is Harmony Day - a day to celebrate Australia's differences and multicultural history. Below are a list of local events celebrating Harmony Day: Harmony Day - Everyone Belongs on the Sunshine Coast, Alexandra…
Read More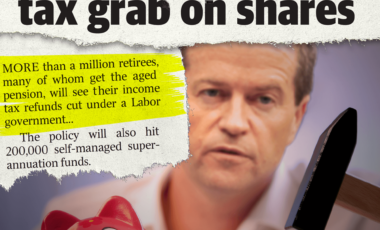 Labor's Tax Refund Theft
"The Labor Party is planning to rip money from the pockets of pensioners, retirees and low-income earners to pay for its budget black hole," the Member Fairfax, Ted O'Brien MP said. Labor have announced they…
Read More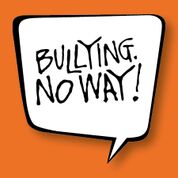 Sunshine Coast students take a stand against bullying
Schools in the electorate of Fairfax will take a stand against bullying today, with students set to participate in the country's key annual anti-bullying event. Federal Member for Fairfax, Ted O'Brien, said that nothing riles…
Read More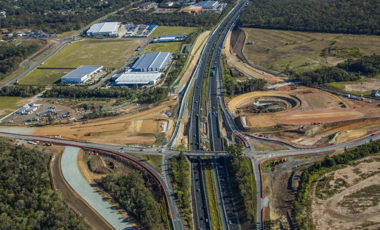 NOTICE – Ramp closures at Caloundra Road interchange, 18 & 19 March 2018
Ramp closures at Caloundra Road interchange Temporary ramp closures will be in effect at the Caloundra Road interchange on Sunday 18 March and Monday 19 March 2018 between 8pm and 5am when traffic volumes…
Read More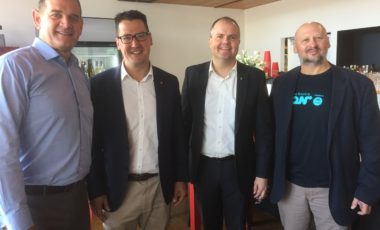 GOVERNMENT INITIATIVE FAST TRACKS FAIRFAX MANUFACTURER'S DEVELOPMENT
Liberal MP Ted O'Brien welcomed the Assistant Minister for Science, Jobs and Innovation, Senator the Hon Zed Seselja to visit a local manufacturer of innovative medical equipment on the Sunshine Coast. Smartline Machinery is a…
Read More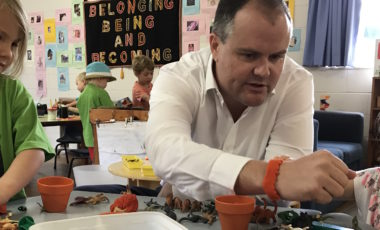 Language learning for preschoolers in Fairfax
Around 950 children at 28 preschools in Fairfax will be given the opportunity to learn a second language this year, thanks to the Federal Government's Early Learning Languages Australia (ELLA) program. Mr Ted O'Brien MP…
Read More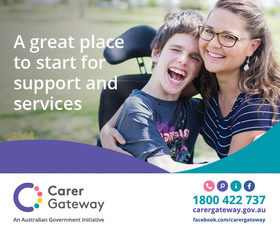 Supporting unpaid carers in Fairfax
Mr Ted O'Brien MP, said unpaid carers in Fairfax would benefit from $85.6 million in additional funding for support services. Mr O'Brien said the new support services were in recognition of the important contribution unpaid carers…
Read More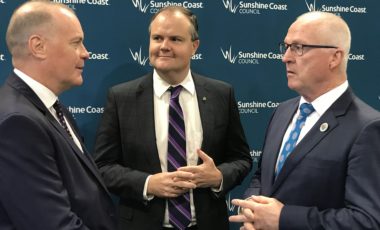 Major upgrade takes flight on Sunshine Coast
Construction on the Sunshine Coast Airport expansion project is set to commence with a major construction contract awarded today. Deputy Prime Minister and Minister for Infrastructure and Transport Michael McCormack said the project delivered on…
Read More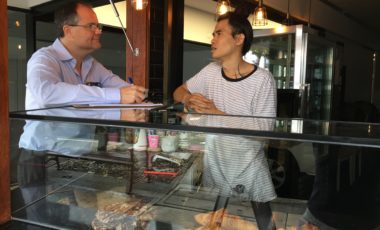 100,000 MORE AUSTRALIANS MOVE OFF WELFARE AND INTO WORK
More than 100,000 of the most disadvantaged Australians, many long-term unemployed welfare recipients, have gained a job through the Federal Government's wage subsidy program since 2015. Wage subsidies are playing a strong role in helping…
Read More

COMMUNITY GROUPS IN FAIRFAX ENCOURAGED TO GET THEIR GREEN THUMBS READY!
Our local community, landcare, environment and other natural resource management groups can now apply for funding to help restore our local environment in Fairfax, under the Federal Government's $5 million Environment Small Grants opportunity. The…
Read More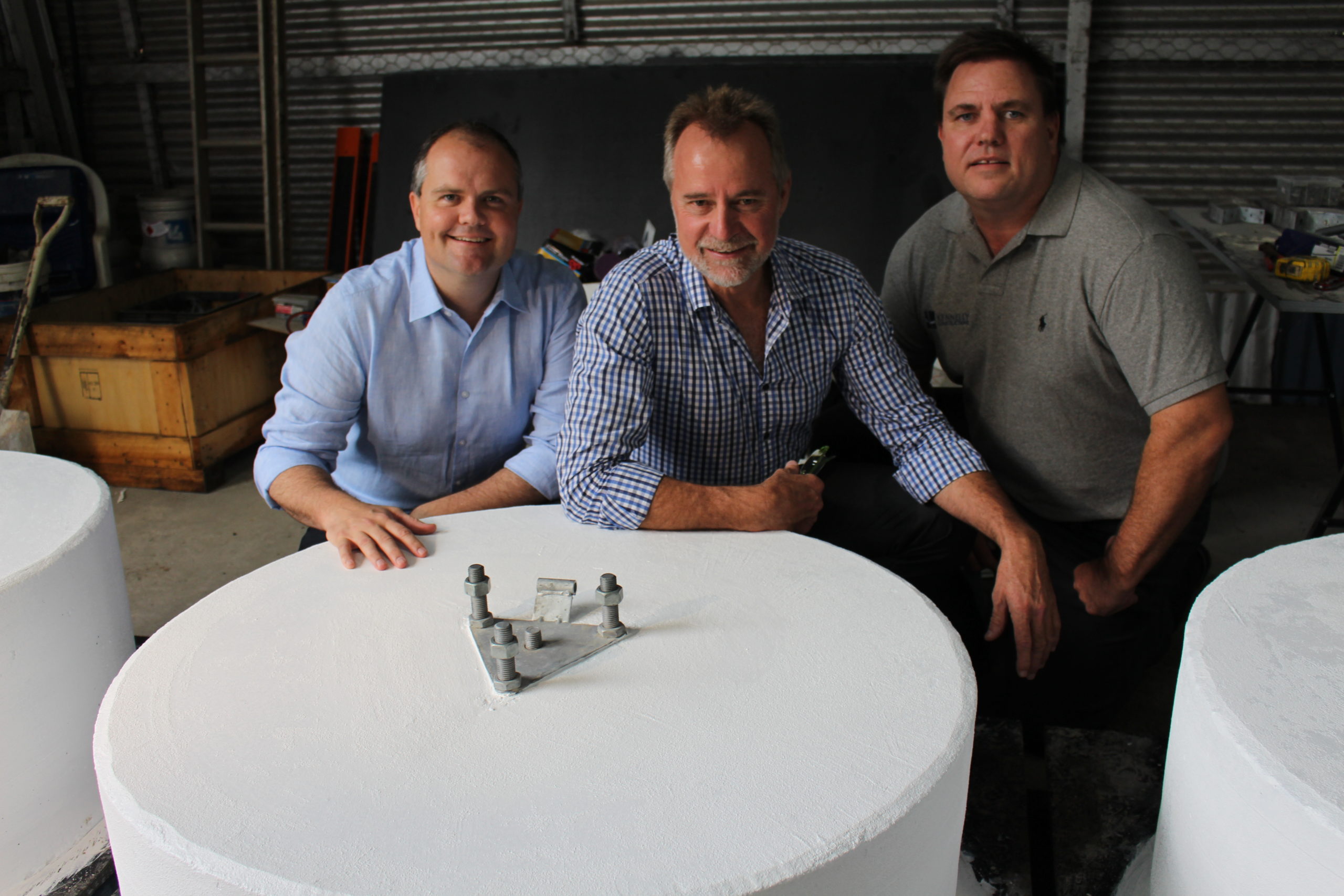 SUNSHINE COAST COMPANY FLYING THE FLAG FOR COMMONWEALTH GAMES GLORY
AN indigenous Sunshine Coast business is flying high after winning a major Commonwealth Games contract. Kennelly Constructions, based at Chevallum, is building 170 flagpole bases for the Gold Coast Games, including the base for the…
Read More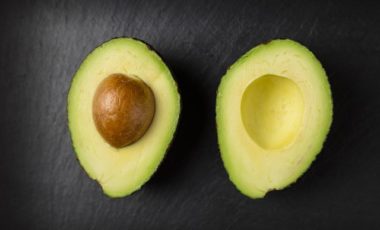 Going organic
Ted O'Brien's February Column as it appeared in the Sunshine Valley Gazette Road trip I recently upped the ante on my seasonal road trips through Fairfax by taking a fully staffed mobile office with me.…
Read More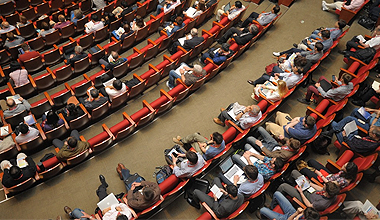 National Disability Conference Initiative grants round open in Fairfax
The Federal Government is making it easier for people with disability to participate in nationally focused, disability-related conferences held in Australia. Member for Fairfax, Ted O'Brien MP said grants of up to $10,000 are available…
Read More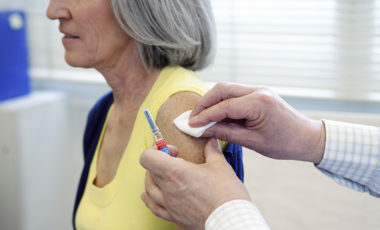 Ground-breaking flu vaccines to protect seniors in Fairfax
The Federal Government will provide two new ground-breaking flu vaccines to over 3 million Australians aged 65 years and over - free of charge. These new vaccines will help provide stronger protection for over 65s…
Read More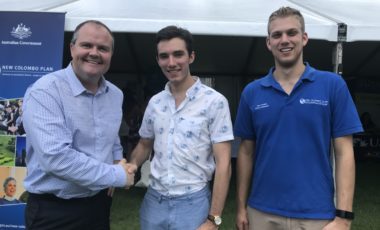 International Scholarships for Sunshine Coast students
Thousands of university students are expanding their education horizons in foreign countries thanks to a Commonwealth scholarship program. With O'Week kicking off on campuses this week, Member for Fairfax Ted O'Brien is urging undergraduates to…
Read More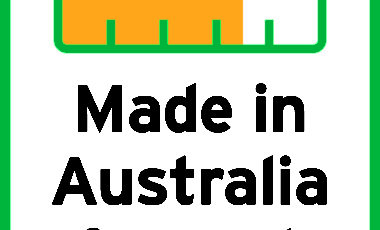 Food labels, land sales and more
Ted O'Brien's February Column - Mary Valley Voice Mobile Office My beefed-up seasonal road trip through Fairfax last month was a success and I thank people who took advantage of my fully staffed mobile office…
Read More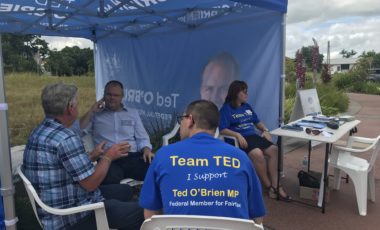 Community News
Ted O'Brien's February Column, Sunshine Coast community newspapers (News Ltd) Seasonal Road Trip My first seasonal road trip for 2018 was a success with booked-out meetings and plenty of interest as I travelled to different…
Read More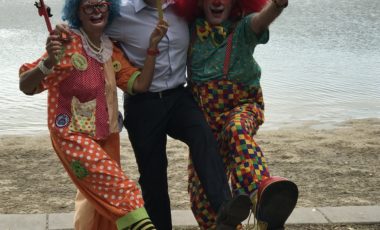 Scholarships open to Fairfax volunteers
Ted O'Brien is calling for volunteers to apply for a scholarship to attend this year's National Volunteering Conference. Mr O'Brien said the scholarships would enable volunteers from Fairfax to travel to Sydney for the national…
Read More
Quad-strain meningococcal vaccine available to Sunshine Coast infants
To help protect Sunshine Coast youngsters from the devastating consequences of meningococcal, the Turnbull Government will add a quad-strain vaccine to the National Immunisation Program (NIP). Member for Fairfax Ted O'Brien said the new vaccine…
Read More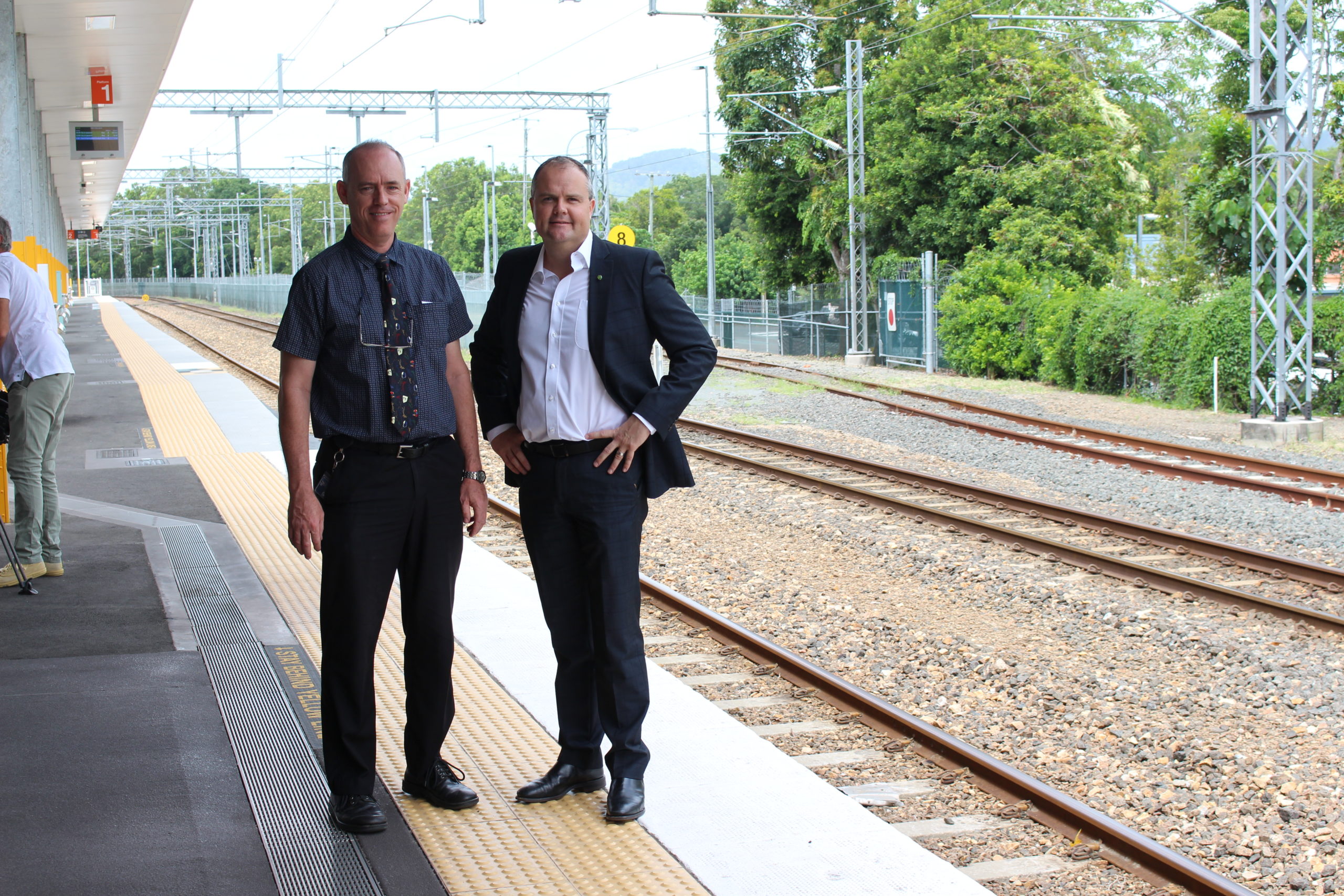 Nambour to Brisbane in 45 minutes flat!
There's been a lot of talk about 'game-changing' infrastructure for the Sunshine Coast recently, but a rail commute from Nambour to Brisbane in just 45 minutes could be the project that changes everything. Team Queensland…
Read More