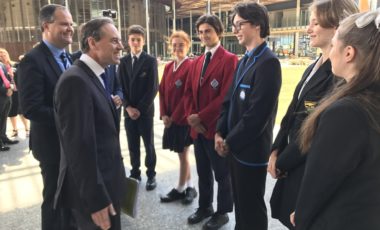 LOCAL KIDS BECOME LOCAL DOCTORS
LOCAL students will soon be studying medicine on the Sunshine Coast following an historic Federal Government commitment. The Federal Government has confirmed it will fully fund 50 medical student placements at the Sunshine Coast University…
Read More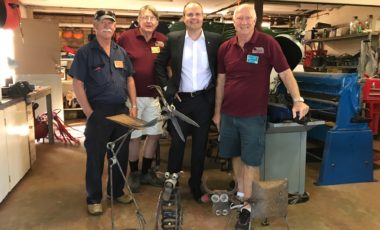 Sunshine Coast cash splash!
My #TeamSunshineCoast colleague, Andrew Wallace MP, Federal Member for Fisher, and I announced $3.5 million of Federal Government funding yesterday for facilities here on the Sunshine Coast. $3 million for significant renovation to The Events Centre…
Read More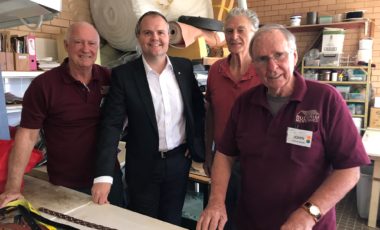 $500k Secures Buderim Men's Shed Future
See the announcement here. The Federal Government has come to the rescue of Australia's largest Men's Shed with a grant worth half a million dollars. "The Buderim Men's Shed found out last year…
Read More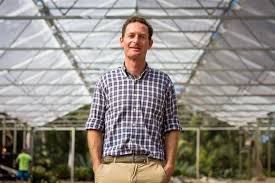 QLD's first medical cannabis provider establishes business on the Sunshine Coast
Medifarm, Queensland's first licensed provider of medical cannabis, has commenced construction of their greenhouse facility at a secret location on the Sunshine Coast. I saw the facility this week, which is expected to begin providing…
Read More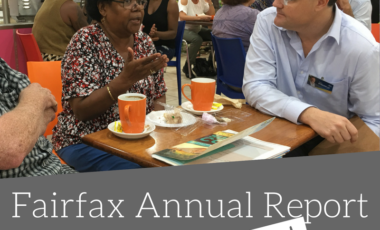 Fairfax Annual Report Snapshot
Never before has the Sunshine Coast been the recipient of so much Federal Government funding. In the past 12 months, we have achieved wonderful results together - for infrastructure, business, families and transport. This video…
Read More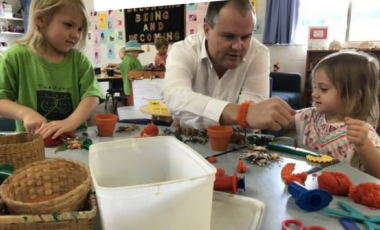 Funding available for Sunshine Coast Community Groups
Member for Fairfax Ted O'Brien is encouraging local community groups to flag any small capital works projects which would benefit from Federal Government funding. The Commonwealth has committed $150,000 in support of up to 20 projects…
Read More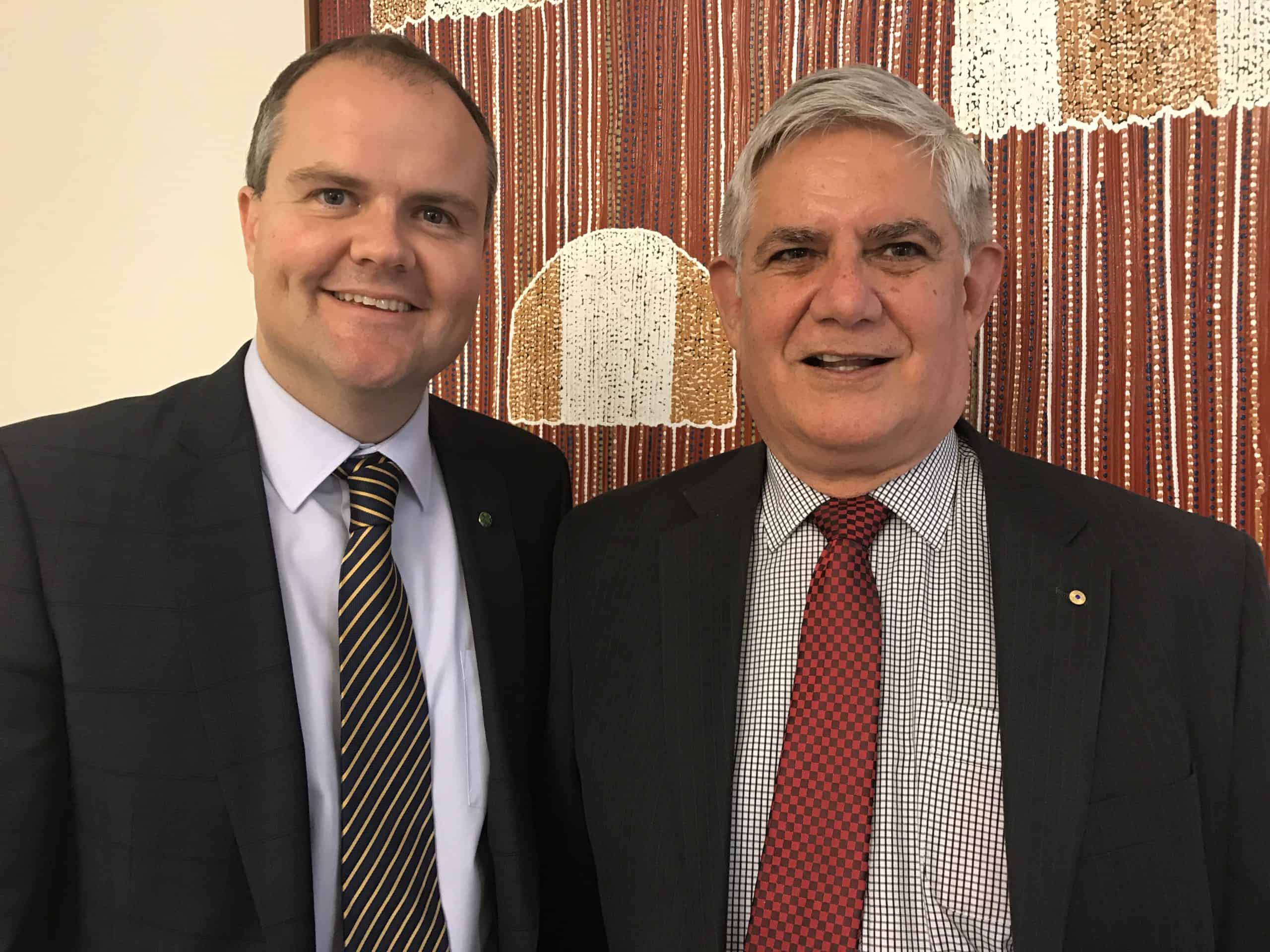 SECURE YOUR SEAT AT THE SENIORS' FORUM
SENIORS' health is one issue which will be put under the spotlight when local over 50s come together on Friday, 4 August at a free forum dedicated to Coast seniors. The Fairfax Seniors' Forum, initiated…
Read More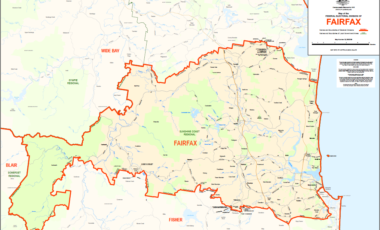 What does the 2016 Census reveal for Fairfax?
I am fascinated by numbers and statistics. That's why I get somewhat overly excited when Census data is released. The Australian Bureau of Statistics (ABS) has published the first round of data from the 2016 Census…
Read More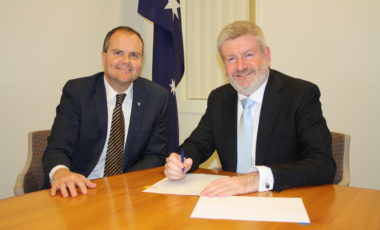 $250,000 for Sunshine Coast Submarine Cable Feasibility Study
The Turnbull Government has delivered on its commitment to provide a $250,000 grant for the Sunshine Coast Regional Council to undertake a feasibility study into landing a submarine cable in the region. The proposal to…
Read More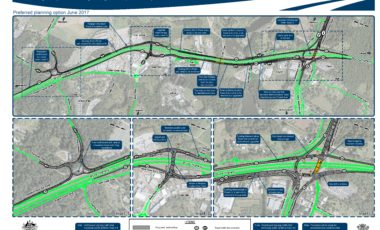 Design plans released for interchange upgrades near Forest Glen
• Upgrades to key Sunshine Coast interchanges are moving ahead as part of the Bruce Highway - Maroochydore Road Interchange Upgrade – Stage 1 • Proposed design for Maroochydore and Nambour Connection Roads open for…
Read More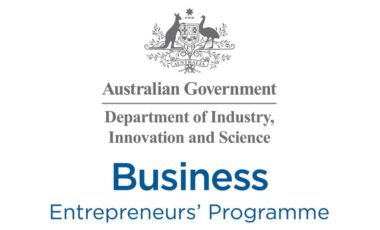 Two Coast Innovators Share $830,697 in Federal Grants
A Coolum business creating software for the visually impaired and a North Arm business set to change the horticultural world with its all-climate vertical farming system are among only 24 businesses Australia wide to benefit…
Read More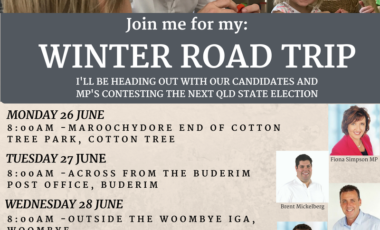 WINTER ROAD TRIP – 26-29 June 2017
Ted is out and about in the electorate again for his Winter Road Trip from 26 - 29 June 2017, visiting Maroochydore, Buderim, Woombye and Coolum. He will be joined by LNP candidates and MPs contesting the…
Read More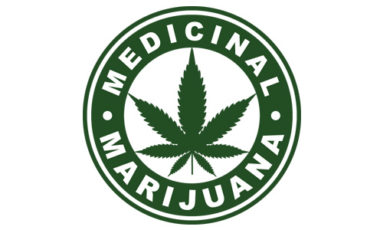 Medicinal Cannabis Businesses put at risk by One Nation
One Nation's backflip in the Senate yesterday has put at risk the viability of domestic medicinal cannabis suppliers like MediFarm based on the Sunshine Coast. Just seven weeks ago, MediFarm received the state's first federal…
Read More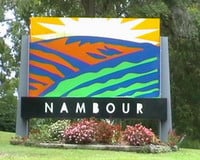 Stand Up for Nambour Survey and Forum
In May 2017, Ted hosted a survey and forum on the economy and future of Nambour. Over 500 people responded to the survey, with a further 60 locals and business representatives participating in a forum to share ideas and strategies. Closure…
Read More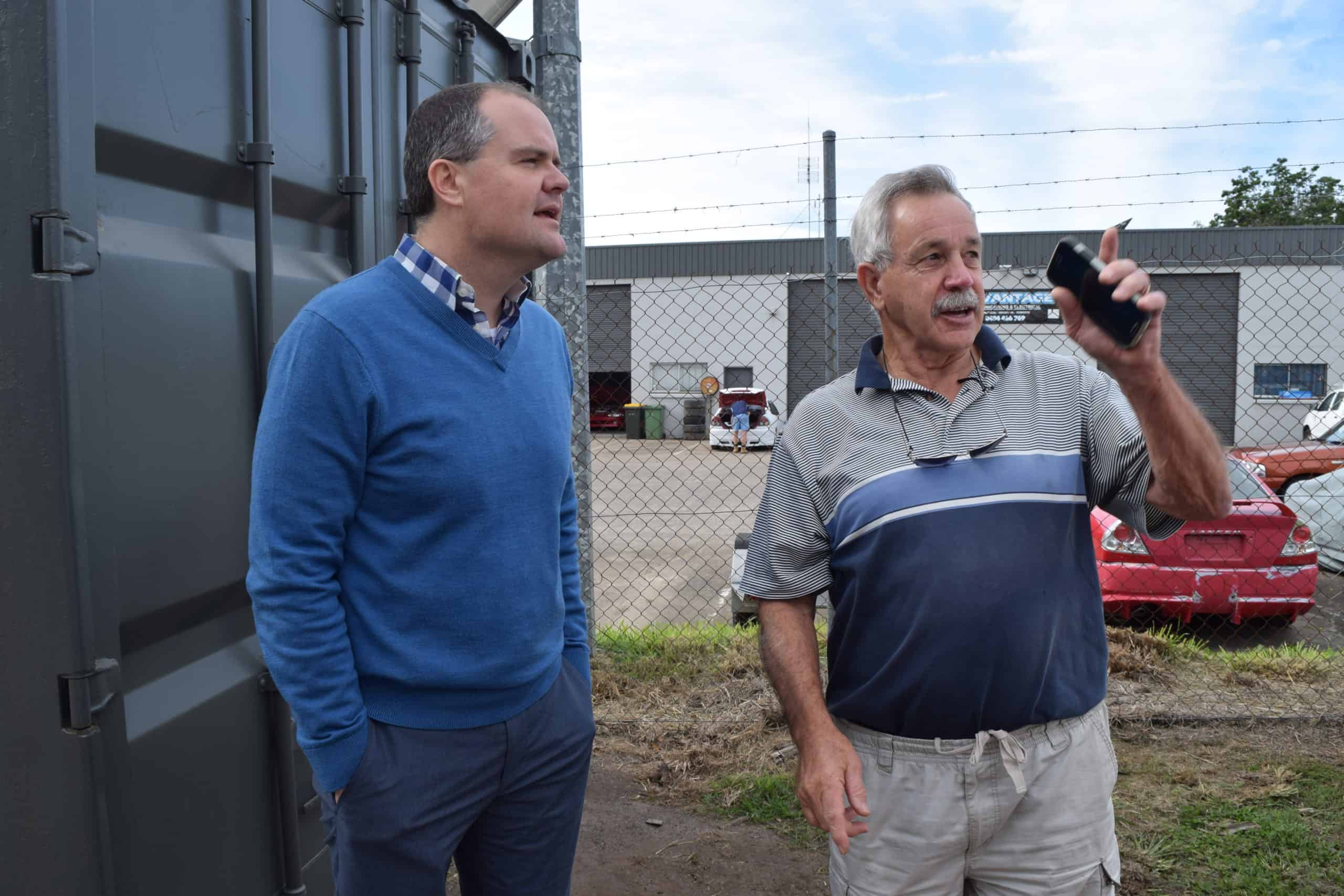 Securing a Better Future for Our Seniors
The health and finances of Sunshine Coast seniors are getting the attention they deserve from this year's federal budget, with measures to boost superannuation and protect Medicare. The Turnbull government's 2016-17 budget initiatives are set…
Read More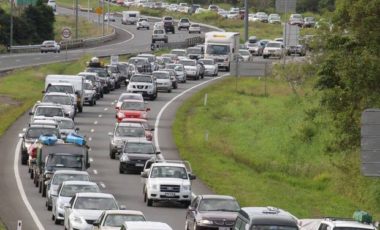 6-lanes for Bruce Highway – Brisbane to Sunshine Coast
The Bruce Highway bottleneck will be no-more, with two extra lanes to be built between Caboolture and Caloundra effectively 6-laning the Bruce from Brisbane to the Sunshine Coast. Member for Fairfax Ted O'Brien said the…
Read More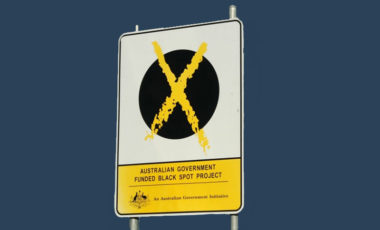 Budget benefits Sunshine Coast black spots
Two black spots at Buderim and another at Kiels Mountain will be fixed under road safety funding allocated in Tuesday night's budget. Federal Minister for Infrastructure and Transport Darren Chester and Federal Member for Fairfax,…
Read More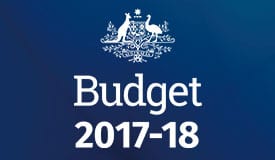 BUDGET 2017
The Turnbull Government is making the right choices to ensure our nation's remarkable economic growth story continues, so we can secure better days ahead for hard-working Australians on the Sunshine Coast. "Our economic growth…
Read More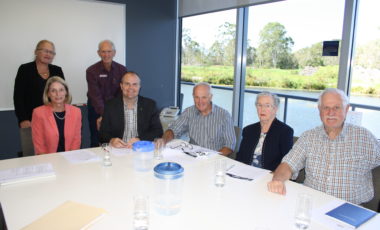 New Committee Puts Seniors First
Seniors on the Sunshine Coast will have their voices heard in Canberra through a new local committee dedicated to the over 50s. Member for Fairfax Ted O'Brien, who has established the Seniors Advisory Committee, said…
Read More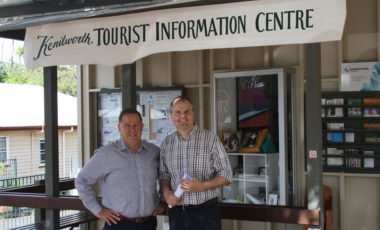 Tourism Boom for Sunshine Coast Rolls On
Tourism operators and small businesses are hopeful the recent boom in trade will roll on as many people plan an extended long weekend ahead of ANZAC day. The local tourism industry is going from strength…
Read More