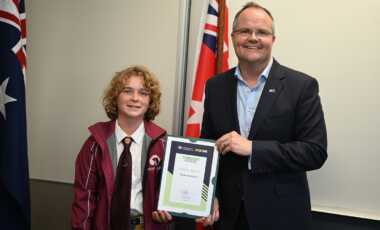 Local Sporting Champions
It was a pleasure to support a great group of young & rising sports stars this week by providing them with Local Sporting Champions grants.
Read More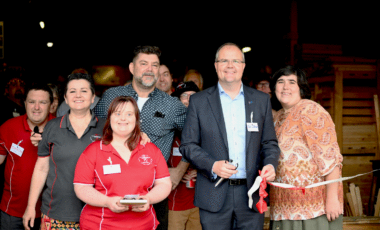 HOLE IN ONE FOR NAMBOUR CHARITY
An innovative Sunshine Coast charity is in 'full swing' after officially opening the doors to a new mentoring space for people living with an intellectual disability today. Golf Programs Australia (GPAI) offer unique support services…
Read More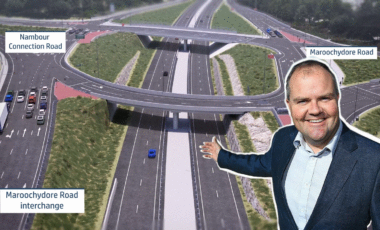 MAJOR BRUCE HIGHWAY CONSTRUCTION MILESTONES ON SUNSHINE COAST
Significant progress is being made on the Bruce Highway Upgrade – Maroochydore Road and Mons Road  Interchanges. Deputy Prime Minister and Minister for Infrastructure, Transport and Regional Development Barnaby Joyce said this project is another…
Read More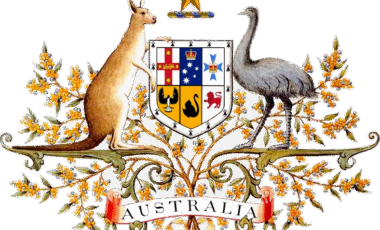 Support for Queensland businesses
$600 MILLION PACKAGE TO HELP QUEENSLAND BUSINESSES The Commonwealth and Queensland Governments have reached a 50/50 funding agreement that will see the value of the Queensland COVID-19 Business Support Grants rise from $260 million to…
Read More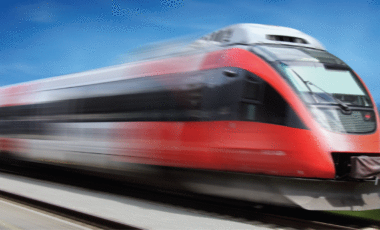 Local Company Secures Beerburrum to Nambour Rail Upgrade Contract
Sunshine Coast company Hall Contracting has been awarded the early works construction contract for thejointly funded Beerburrum to Nambour Rail Upgrade (B2N), unlocking the first of 333 overall jobs expectedto be created by the project.…
Read More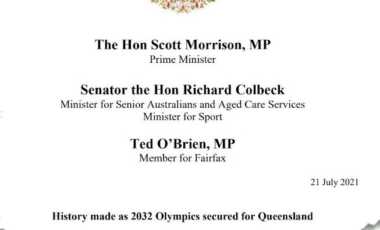 IT'S GAME ON
History made as 2032 Olympics secured for Queensland. Australia will host the Olympics for the third time and Paralympics for the second time after Brisbane and South East Queensland tonight secured the 2032 Games. Prime…
Read More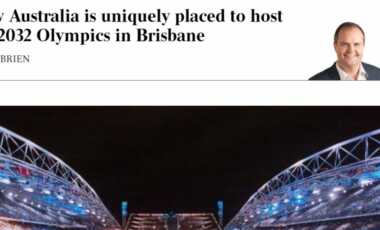 WHY AUSTRALIA IS UNIQUELY POSITIONED TO HOST THE 2032 OLYMPICS
Ted O'Brien MP, Federal Member for Fairfax and the Prime Minister's representative on the South East Queensland 2032 Olympic bid committee, explains why Australia is uniquely placed to host the Olympic and Paralympic Games. Read…
Read More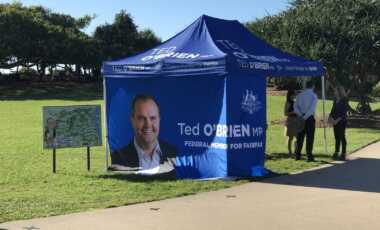 TED'S WINTER ROAD TRIP
Ted will be out and about next week during his Winter Road Trip during the week of 26 July. Come down and have a chat to Ted about any Federal issues. Monday 26 July, 8-9am…
Read More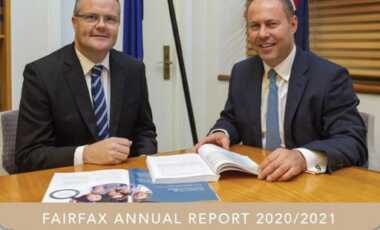 2020/21 FAIRFAX ANNUAL REPORT
I have great pleasure in presenting my 2020/21 Annual Report for Fairfax. It has been another challenging year, with ongoing uncertainty about what to expect during the COVID-19 pandemic. However, the Federal Government has continued to show strong…
Read More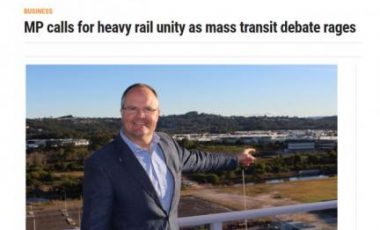 TED O'BRIEN MP SAYS LET'S UNITE TO GET BETTER RAIL SERVICES
As debate rages along the Sunshine Coast about the best mass transit system for the region, Ted O'Brien MP, Federal Member for Fairfax, has urged residents not to lose sight of the big picture. Mr O'Brien…
Read More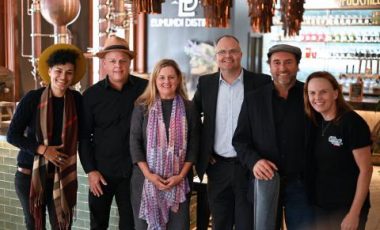 $500,000 FEDERAL FUNDING FOR THE LOCAL MUSIC SCENE HITS THE RIGHT NOTE
O'BRIEN HITS THE RIGHT NOTE WITH HALF A MILLION FOR LOCAL MUSIC Ted O'Brien MP, Federal Member for Fairfax, has welcomed a boost to the live music scene on the Sunshine Coast, with half a…
Read More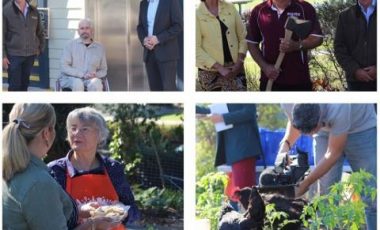 IT'S NEARLY SHOWTIME, AS THE SUNSHINE COAST SHOW RETURNS
It's SHOW TIME! The Sunshine Coast Agricultural Show returns The Sunshine Coast Agricultural Society Show is back and $70,000 organised by Member of Fairfax, Ted O'Brien MP, has ensured the show will go on. Last…
Read More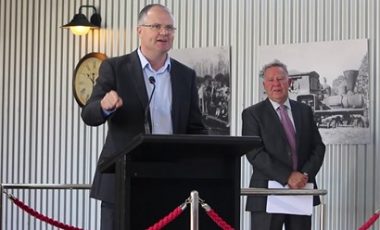 NAMBOUR HERITAGE TRAMWAY TERMINUS AND DEPOT OFFICIALLY OPEN
NAMBOUR ON THE RIGHT TRACK FOR A BRIGHT FUTURE Officially opening the new Nambour Heritage Tramway Depot, Ted O'Brien MP, Federal Member for Fairfax, said the project was a huge milestone in the reimagining of…
Read More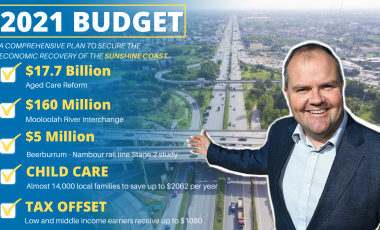 2021 FEDERAL BUDGET DELIVERS FOR THE SUNSHINE COAST
Ted O'Brien MP, the Federal Member for Fairfax, says Sunshine Coast families, businesses and our senior citizens are the winners from the 2021/22 Federal Budget. "This is a Budget to secure the economic future of…
Read More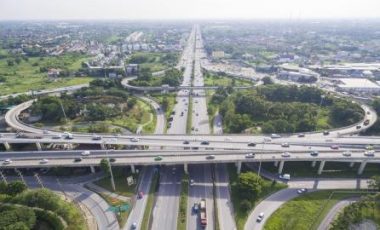 BUDGET BOOST FOR SUNSHINE COAST ROAD AND RAIL PROJECTS
The Sunshine Coast will receive more than $170 million in the 2021/22 Federal Budget for much-needed transport projects, including the Mooloolah River Interchange and the Beerburrum to Nambour rail duplication. Read the Media Release HERE. Image:…
Read More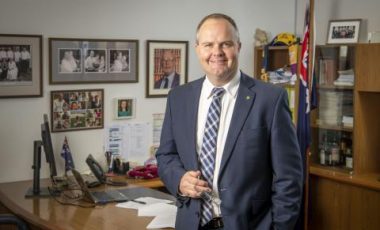 SUPPORTING FEMALE JOBSEEKERS ON THE SUNSHINE COAST
The Sunshine Coast will share in more than $150,000 to help women back into work, as part of the Federal Government's Local Recovery Fund. We're among the first 15 locations to receive funding under the Local Jobs…
Read More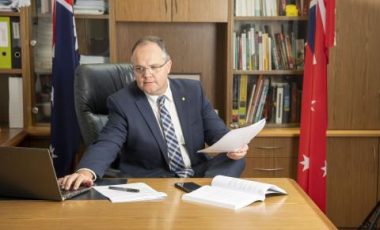 NBN UPGRADES FOR THE SUNSHINE COAST
Alexandra Headland, Buderim, Coolum Beach, Marcoola, Maroochydore, Molunt Coolum, Mountain Creek, Pacific Paradise, Twin Waters and Peregian Beach are set to get improved NBN services. Read details HERE.
Read More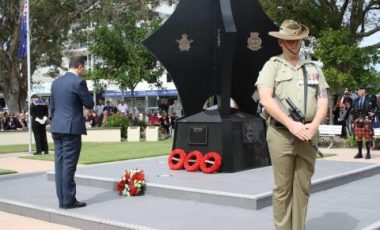 ANZAC DAY SERVICES 2021
The Queensland Government has lifted all restrictions on ANZAC Day services, with the advice that all commemorations should be planned for and undertaken in a COVID Safe way. For a full list of ANZAC Day events…
Read More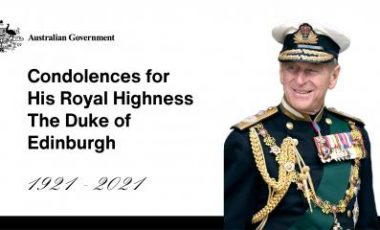 PRINCE PHILIP ONLINE CONDOLENCE BOOK
For nearly 80 years, His Royal Highness the Duke of Edinburgh served his Crown, his country and the Commonwealth. It was a life of duty, service, loyalty and honour. The Duke's deep affection for Australia…
Read More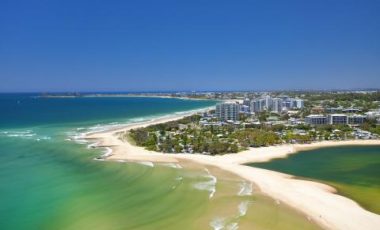 MORE SUPPORT FOR TRAVEL AGENTS
The Federal Government is providing an additional $130 million to support travel agents. Applications for Round 2 of the Consumer Travel Support Program will open later this month to provide further support for eligible travel…
Read More