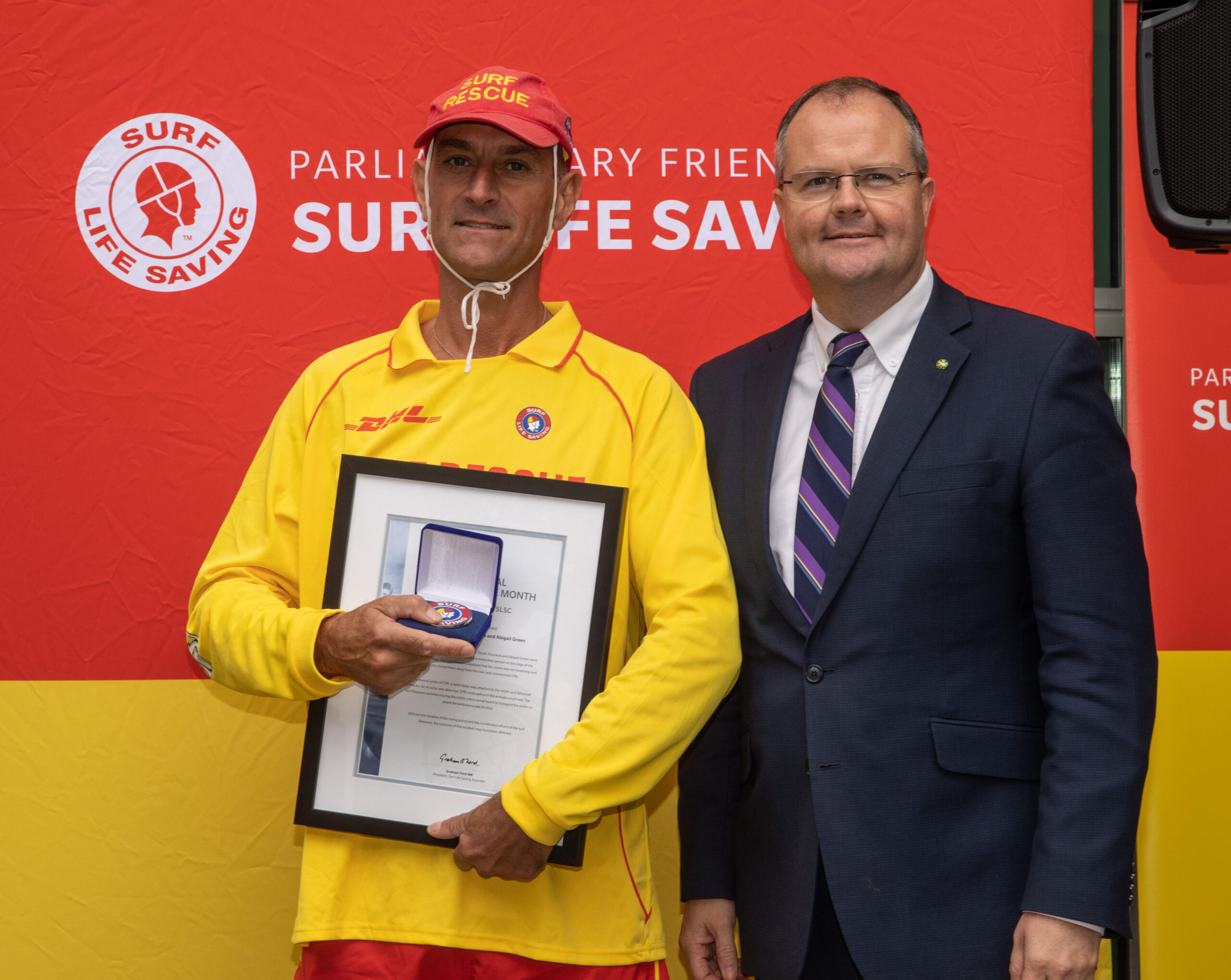 Maroochydore surf club members receive National Rescue Medal
Beach safety was the topic of discussion at the Prime Minister's sausage sizzle at Parliament House, attended by surf lifesavers and members of parliament yesterday. Marking the start of summer, the Prime Minister acknowledged Surf…
Read More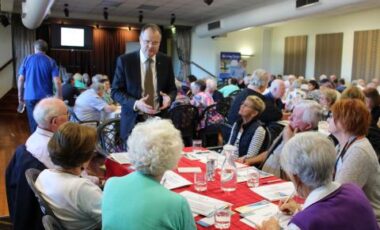 New Aged Care package delivers for Fairfax seniors
The Morrison Government is delivering for senior Australians through a $537 million funding investment, responding to the three priority areas identified in the Aged Care Royal Commission Interim Report. Member for Fairfax Ted O'Brien welcomed…
Read More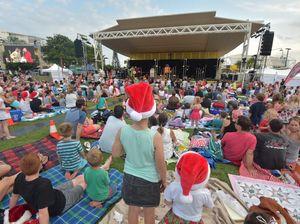 Christmas Carols and Concerts in Fairfax!
Nambour Community Carols WHEN: Friday 29th November | 3 – 8pm WHERE: Nambour Showgrounds, Coronation Ave, Nambour Enjoy twilight Christmas markets, kid's entertainment, an animal farm, face painting, jumping castle and food stalls at the…
Read More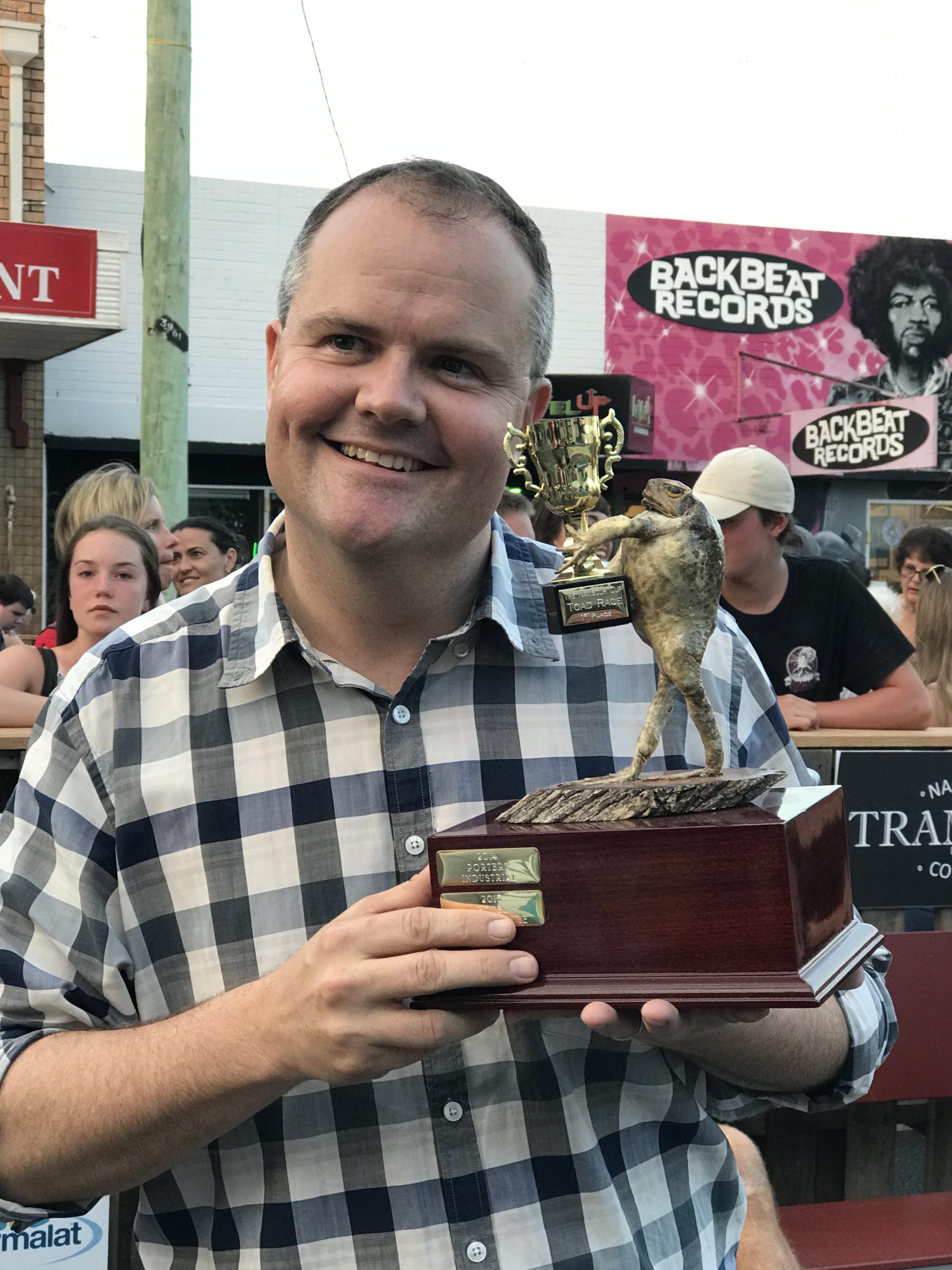 Nambour Cup – help us raise money for Burnside State High School's STEMM program
It's on again. As Christmas approaches, so too does the Nambour Cup – known in many circles as the greatest (cane toad) race in the southern hemisphere. We know that your life ambition has been to…
Read More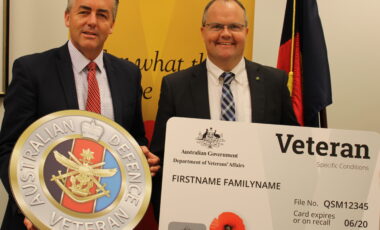 NEW BENEFITS FOR VETERAN CARD HOLDERS
Thousands of offers are now available to Veteran Card holders in Fairfax from businesses across Australia, as part of the Australian Defence Veterans' Covenant. The Veteran Card provides the opportunity for businesses and organisations across…
Read More
Spring Road Trip 2019
Ted and the mobile office team will be out and about across Fairfax during the week of 11 November during Ted's Spring Road Trip. Monday 11 November - 7.30am to approx 10.30am, MAROOCHYDORE - Cotton Tree…
Read More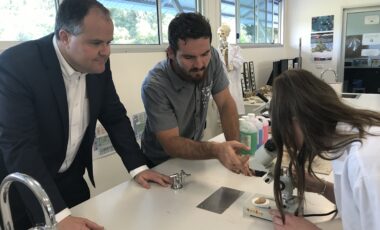 Attracting more students to Fairfax
The Coalition Government has today announced it will offer almost 1,200 scholarships worth $19.5 million for domestic and international students to study at regional universities or vocational education providers across Australia. Member for Fairfax Ted…
Read More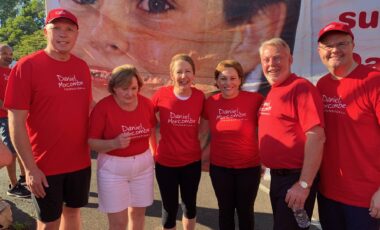 FUNDING FOR DANIEL MORCOMBE FOUNDATION TO HELP KEEP AUSTRALIAN KIDS SAFE
Almost $1.8 million in seized proceeds of crime funding will be provided to the Daniel Morcombe Foundation's proposed 'Keeping Australia's Kids Safe Program'. The program is a national campaign that aims to increase awareness, confidence…
Read More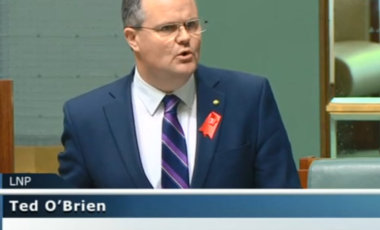 2019 Day for Daniel reaffirms the importance of protecting Australia's children
The child safety legacy of Daniel Morcombe unites Australia like little else. In Parliament today, on the eve of Day for Daniel, that unity will be on display with the Assistant Minister for Children and…
Read More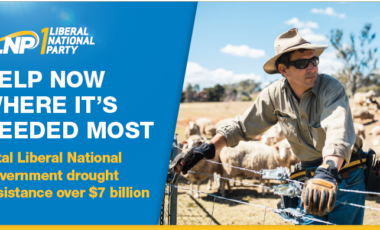 Support for those affected by drought
Our drought affected farmers and communities are doing it tough, with conditions likely to deteriorate going into summer. The Federal Government is acting to help them get through the problems of right now, and prepare…
Read More

2019 Seniors' Guide
Our local community depends on the wisdom and experience that seniors positively contribute each and every day. The guidance provided to current and future generations is vital to the continued development of our communities. Stories of hard work…
Read More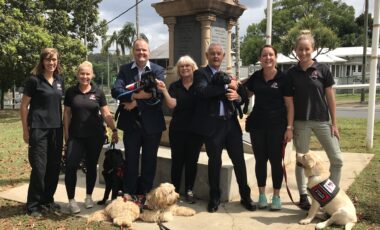 SUPPORTING VETERANS SUFFERING PTSD: SMART PUPS CHOSEN FOR LANDMARK FEDERAL FUNDING
For the first time, military veterans experiencing post-traumatic stress disorder (PTSD) will be able to access specially trained assistance dogs under a new program funded by the Federal Government. The Sunshine Coast's SmartPups is one…
Read More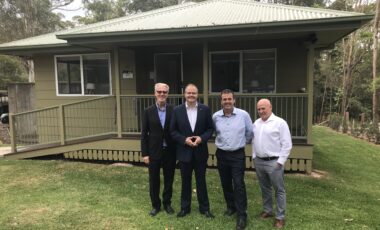 NEW FACILITY IN NAMBOUR TACKLES SUBSTANCE ADDICTION
New transitional housing in Nambour will tackle substance abuse and addiction through better access to therapeutic community care. Federal Member for Fairfax Ted O'Brien attended today's opening of the new six-bedroom community residence, which will…
Read More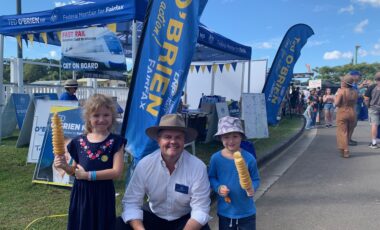 Agriculture Show grants
Agricultural Shows are the heart and soul of regional communities and the Federal Government wants them to stay that way. Grant funding is now available for organisers of regional Agricultural Shows to upgrade existing facilities and…
Read More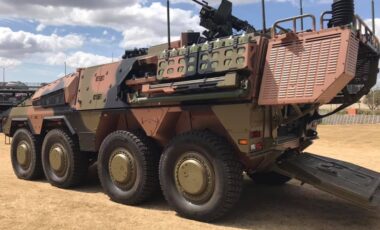 COAST MP WELCOMES FIRST BOXER
Ted O'Brien MP has congratulated Rheinmetall Defence Australia after the first BOXER Combat Reconnaissance Vehicle was officially handed over to the Commonwealth Government. The Member for Fairfax lead a bloc of federal LNP Senators and…
Read More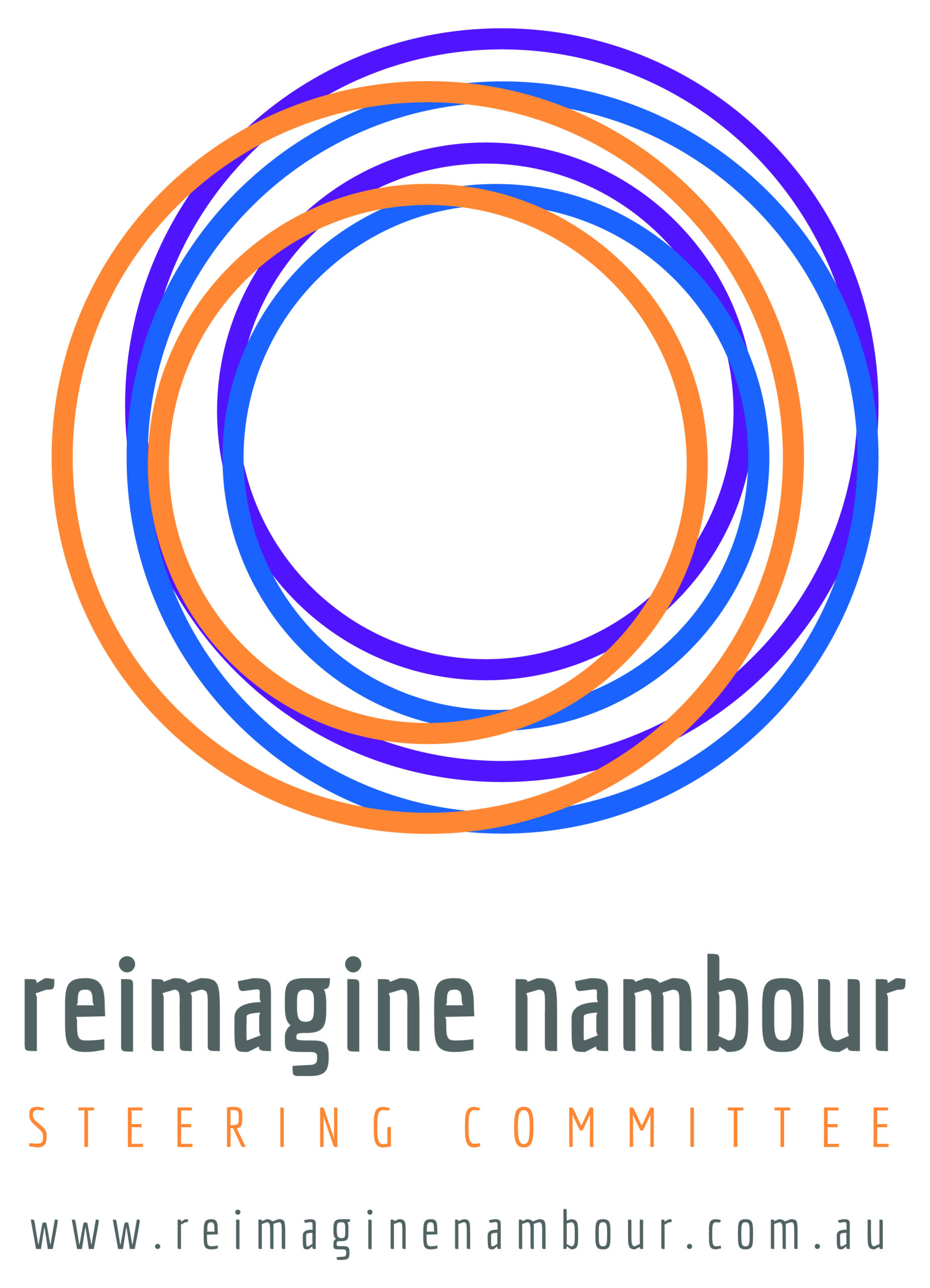 Reimagine Nambour – get involved in the future of Nambour!
**ATTENTION NAMBOUR** Reimagine Nambour has been a community owned initiative to build a roadmap for Nambour's future. The people of Nambour spoke very clearly – they wanted to maintain a distinct identity while transitioning their…
Read More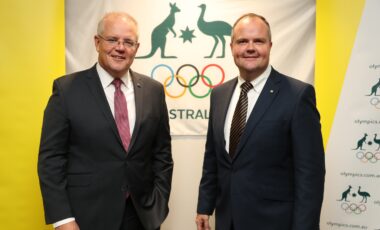 Australian delegation takes next important step in bid for 2032 Olympics
Australia's Olympic Candidature Leadership Group will meet with the President of the International Olympic Committee (IOC) early next week to discuss Queensland's potential candidature for the 2032 Olympics. The Australian delegation, jointly led by Federal…
Read More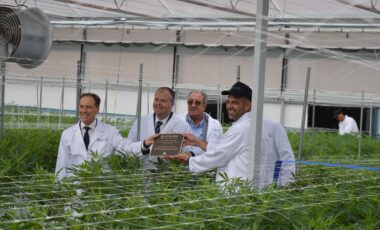 Health Minister opens MEDIFARM – Australia's first operational medical cannabis farm
Federal Health Minister Greg Hunt has opened Queensland's first operational medical cannabis farm, paving the way for Australian patients to access prescriptions for Australian grown medical cannabis. Minister Hunt inspected the farm at MEDIFARM on…
Read More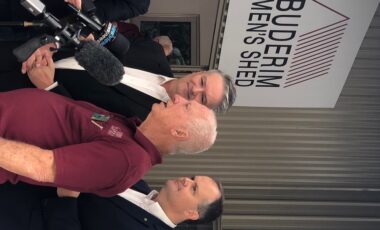 GOVERNMENT BOOSTS FUNDRAISING POTENTIAL OF MEN'S AND WOMEN'S SHEDS
The fundraising potential of Men's and Women's Sheds will be boosted thanks to reform announced by the Government in the 2019 Budget. The Government is following through on its commitment to grant Men's and Women's…
Read More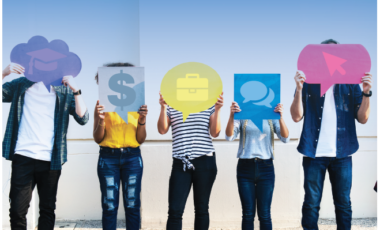 2019 School Leavers Guide
Are you finishing school at the end of the year? Check out my 2019 School Leavers Guide for information on career development, future education and training opportunities, financial assistance as well as useful contact details for more detailed…
Read More