The Morrison Government is providing $75.5 million in targeted support for travel agents and tour arrangement service providers.
The program will support eligible travel agents and tour arrangement service providers who continue to support consumers to rebook their travel using existing COVID-related travel credits.
Minister for Trade, Tourism and Investment Dan Tehan said the additional funding would provide support for travel agents to operate as the tourism sector continues its recovery.
"Australia's tourism industry is bouncing back, with international and state borders now open and a date set for the resumption of cruising," Mr Tehan said.
"Confidence is growing, Australians are booking holidays with their travel credits and our travel agents are in demand.
"This targeted program will support travel agents and tour arrangement service providers to meet ongoing costs of running outlets, continue to process rebookings and provide high-quality customer service to their customers."
So far, eligible businesses have received $184 million under the program, with 5,455 grants issued to approximately 3,233 travel agents and tour arrangement service providers.
Federal Member for Fairfax Ted O'Brien said the funding would support the travel agency sector get back on its feet after a few challenging years.
"There is no doubt that COVID-19 hit the travel agency industry hard and left many small and family business owners questioning what the future would hold," Mr O'Brien said.
"I have been in frequent contact with travel agents in my electorate of Fairfax throughout the pandemic to better understand the industry's needs and how best to address them.
"I know this additional funding support will be a welcome boost for the industry and will expand on the Morrison Government's continued support for impacted businesses."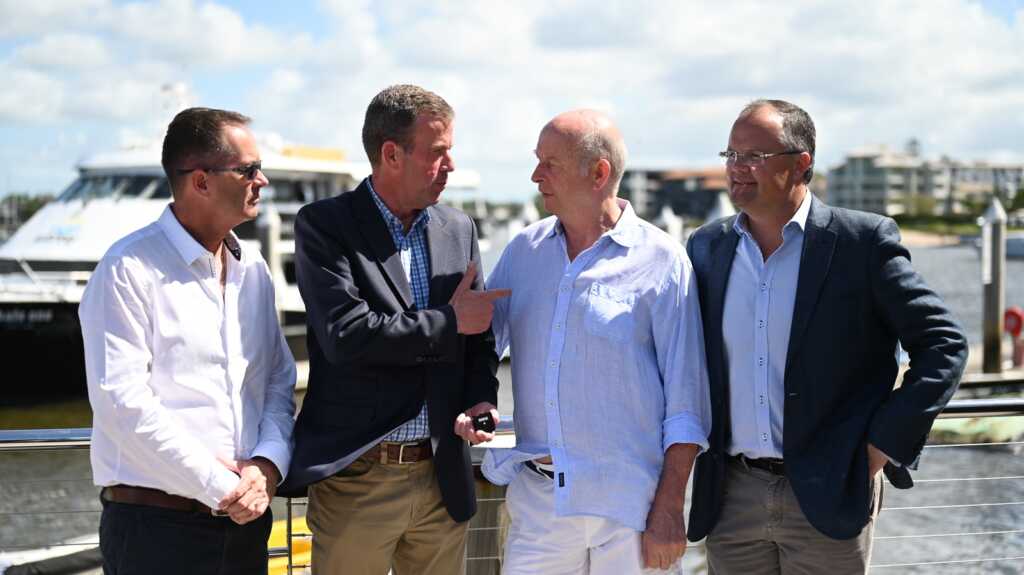 Speaker of the House of Representatives and Federal Member for Fisher, Hon Andrew Wallace MP said that the funding would be a huge boost for travel agencies who have worked so hard to support customers in exceptionally challenging times.
"I know that travel agents across Fisher have worked day and night to help clients through changing restrictions, cancellations and refunds. That's why I advocated for targeted measures like COVID-19 Consumer Travel Support Program and the Tourism and Aviation.
Support Program. Today's announcement of further support for travel agents is another example of the Federal Government backing families and their businesses."
Round 3 of the program is open to businesses who have received a CTSP Round 2 or Round 2 Multi-outlet payment along with a new stream for eligible travel agents and tour arrangement service providers that commenced operations in the calendar year 2019 and achieved a pro-rata turnover (not sales) of between $50,000 and $20m during that year.
Maximum grants of $90,000 down to $7,500 (pro-rated for the new stream for partial year operations) will be provided based on the eligible turnover and reference period under Round Two and / or the Multi-outlets scheme.
Applications for the third round of grants will open on 29 March and close at 20 April 2022. Applications will be assessed on receipt, and payments processed once an application is approved.
Applications for the third round of grants will open on 29 March and close on 20 April 2022.
For more information visit: COVID-19 Consumer Travel Support Program – Austrade