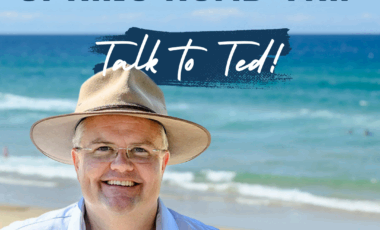 Spring Road Trip
Please see details for my Spring Road Trip below: Monday 20th November, 8:30am - 9:30am: Bli Bli, outside 'White's IGA' on David Low Way, Bli Bli. Tuesday 21st November, 2:30pm - 3:15pm: Brightwater Blvd, near…
Read More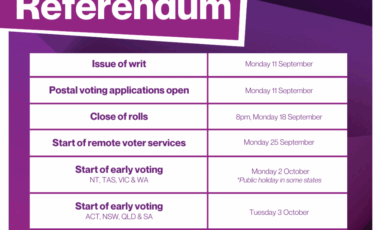 Referendum Process Q&A
Many constituents have contacted my office seeking details of the upcoming Referendum on changing Australia's Constitution. As more information is made available from the Australian Electoral Commission, I will update this page. As of 29…
Read More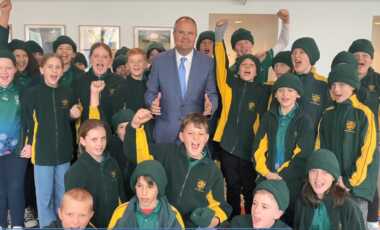 Yandina School Students Visit Canberra!
Yandina State School students visited Canberra this week and gave their support for some interesting initiatives. Amidst all propositions discussed, there was one that received a resounding "Hear! Hear!" That proposition was "Yandina is the…
Read More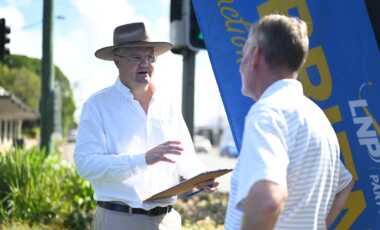 Chat to Ted at his Winter Road Trip
Ted will be out and about on his Winter Road Trip commencing Monday 14 August 2023. Please come down and chat to Ted and the team about any local or federal issue. Mon 14 Aug,…
Read More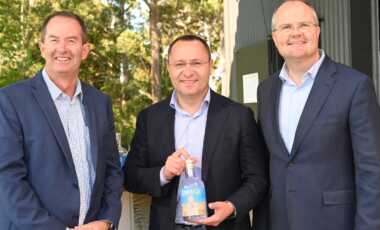 Ukraine Ambassador launches General's Friendship Gin during Coast visit
Ukraine Ambassador to Australia Vasyl Myroshnychenko will help launch Sunshine & Sons General's Friendship Gin as part of his tour of the Sunshine Coast as special guest of the Federal Member for Fisher Andrew Wallace.…
Read More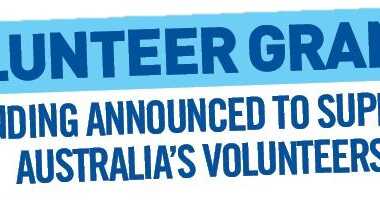 Grants for Volunteer Organisations now OPEN
Could you use a grant of up to $5,000 to help volunteers in your local group? I'm calling for Expressions of Interest from not-for-profit groups in Fairfax for volunteer grants to help with equipment purchases,…
Read More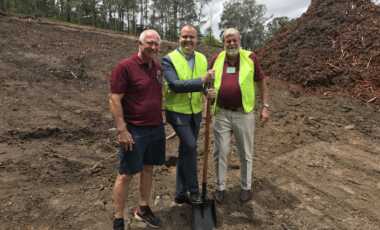 Funding opportunity for Sunshine Coast community groups
Community organisations in Fairfax are being encouraged to apply for grants to upgrade their existing facilities or build new community infrastructure. Applications are now open for Growing Regions grants of between $500,000 and $15 million…
Read More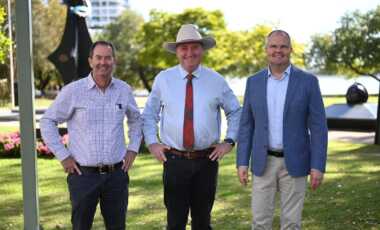 Coalition calls for a fair go for our veterans
The Coalition is calling on the Albanese Labor Government to reinstate critical funding for veteran support services today, including $5 million to build a Veteran Wellbeing Centre on the Sunshine Coast. Visiting the Sunshine Coast,…
Read More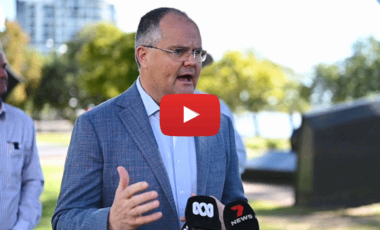 Veterans Support
This week I invited representatives from local veteran organisations to meet with Shadow Minister for Veteran Affairs Barnaby Joyce to discuss how to provide better support for ex-service personnel in our community. Here on the…
Read More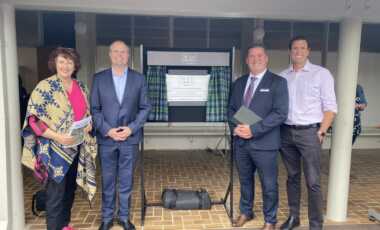 New Crisis Accommodation For At Risk Youth
Federal Member for Fairfax Ted O'Brien MP and IFYS (The Integrated Family and Youth Service) will formally open 'The Old Church' youth accommodation program for homeless young people who are transition out of homelessness, on…
Read More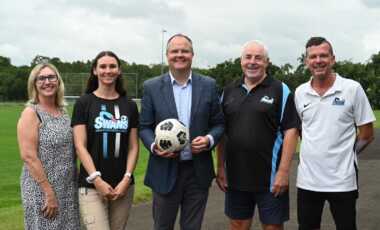 Growing Regions Program Grants
Are you a member of a community or sporting group seeking funding for an upgrade to your infrastructure? Expressions of Interest for Round 1 of the Growing Regions Program will open from 5 July to…
Read More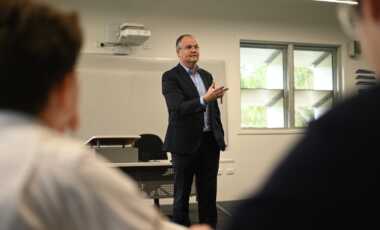 Youth Energy Forum
In developing energy policy, I am consulting as widely as possible.I recently attended Coolum State High School and met with Year 11 & 12 students, who shared their views on climate change and next-generation clean…
Read More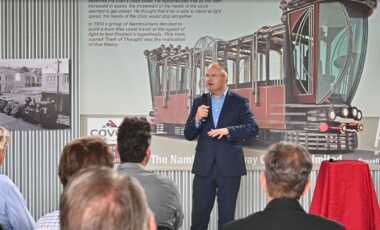 Lighting Up Nambour
Nambour's iconic town centre will be shining brightly thanks to new lighting and public art displays being unveiled today by Federal Member for Fairfax, Ted O'Brien. The Nambour Lights Up Project will be officially launched…
Read More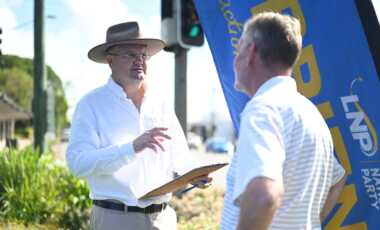 Chat to Ted at his Autumn Road Trip
Ted will be out and about on his Autumn Road Trip commencing Monday 15 May 2023. Please come down and chat to Ted and the team about any local or federal issue. Mon 15 May,…
Read More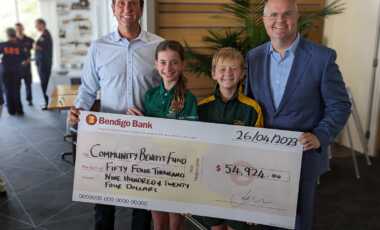 Coolum SLSC Community Grants
It was a pleasure to join the Coolum Surf Club to celebrate with the recipients of the 2023 Community Benefit Fund grants recently, including Coolum Meals on Wheels, Riding for the Disabled, Yandina State School,…
Read More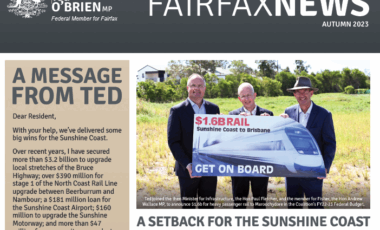 Fairfax News – Autumn 2023
Click below to read the Autumn 2023 edition of Fairfax News.
Read More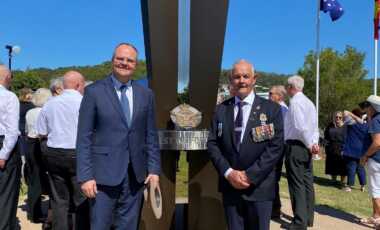 BLI BLI CENOTAPH UNVEILED TO THE COMMUNITY
Today Friday, 14 April, an unveiling and dedication service was held at Bli Bli's Avenue of Honour to officially open the region's new Cenotaph and quiet reflection space. The 3.4 metre Cenotaph will open just…
Read More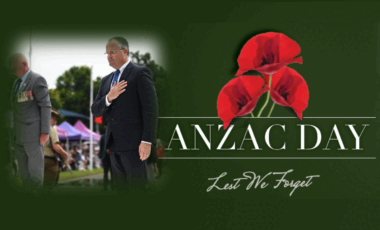 ANZAC Day Services
For over a century Australians have served in conflict and peace around the world, protecting values of freedom and democracy. Our national spirit of remembrance has found a home on Anzac Day which marks that…
Read More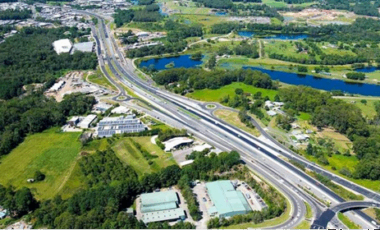 New local roads at the Maroochydore and Mons Rds Interchange
You may recall the funding that I secured a few years ago to cover 80% of the $301.25 million upgrade of the Maroochydore and Mons Roads Interchange, on the Bruce Highway. I can report that the…
Read More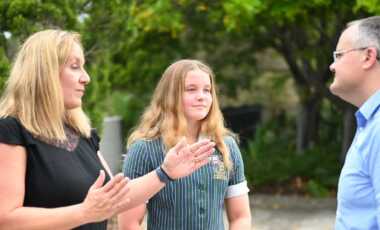 Small win for Jackie and FIASP
More than 15,000 Australians with diabetes will be left in the lurch following the Albanese Government's removal of Fiasp from the PBS. Astoundingly, the Minister for Health, Mark Butler has taken absolutely no responsibility for…
Read More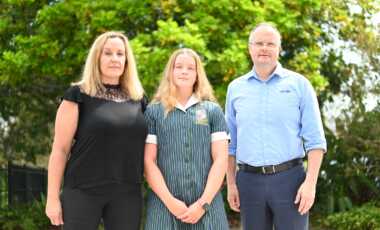 LABOR GOVERNMENT REMOVES LIFE-CHANGING INSULIN FROM PBS
15,000 families have had the rug pulled out from under them, as the Labor Government quietly removes a life-changing diabetes insulin from the Pharmaceutical Benefits Scheme. Fiasp is an innovative mealtime insulin that improves blood…
Read More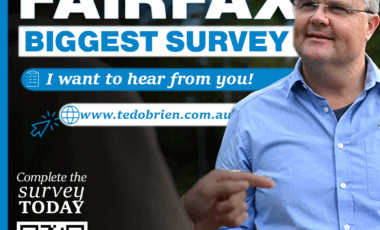 **CLOSED** Ted's Biggest Survey: Have your Say
Please note that Ted's Biggest Survey is now closed, but he would still like to hear from Fairfax residents about what's important to you. Please email him at ted.obrien.mp@aph.gov.au or call Team Ted on 5479…
Read More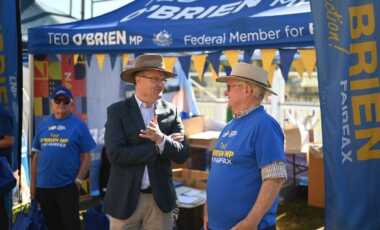 Chat to Ted on his Summer road trip
Ted will be out and about on his Summer Road Trip commencing Thursday 23 February 2023. Please come down and chat to Ted and the team about any local or federal issue. Thursday 23 Feb,…
Read More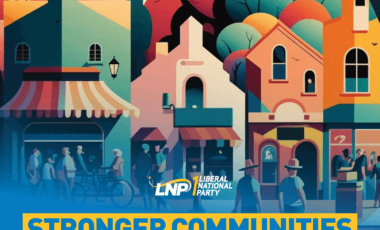 Stronger Communities Programme grants EOI now open
EOI applications for Round 8 of the Stronger Communities Programme are now open for projects located in the Fairfax electorate. The program will fund local projects to deliver social benefits in communities across Australia. Ted invites eligible…
Read More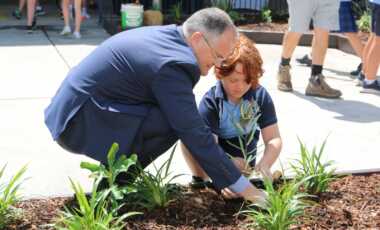 PLANTING TREES TO HONOUR THE QUEEN'S JUBILEE
Students at Coolum State School will remember Her Majesty's seventy years of service for years to come, thanks to a Federal Government grant to plant native trees on its campus. Federal Member for Fairfax, Ted…
Read More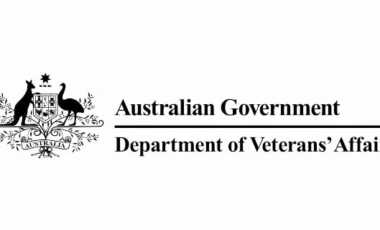 Veteran Wellbeing Grants Program now OPEN
Applications are now open for the Veteran Wellbeing Grants Program. This program provides small grants (up to $50,000) and large grants (from $50,001 to $150,000) for projects and services to support members of the veteran…
Read More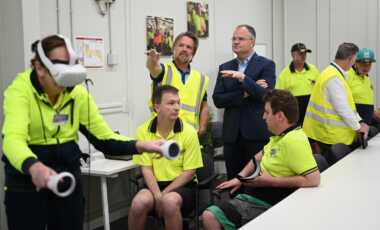 Virtual Reality revolutionises training at Maroochydore social enterprise
The Virtual Reality (VR) revolution has come to a Maroochydore social enterprise and it's already a hit for employees with disability who will use the powerful training tool to upskill. Forty-eight Endeavour Foundation Maroochydore employees…
Read More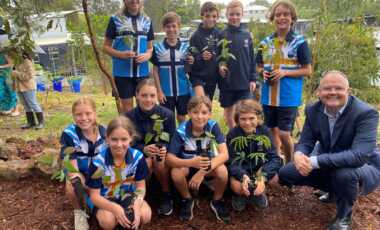 PLANTING TREES TO HONOUR THE QUEEN'S JUBILEE
Students at Coolum Beach Christian College will remember Her Majesty's seventy years of service for years to come, thanks to a Federal Government grant to plant native trees on their campus. Federal Member for Fairfax,…
Read More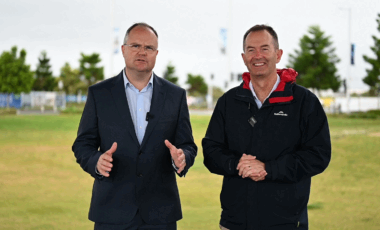 COAST MP'S DEMAND LABOR HONOUR $1.6 BILLION COMMITMENT FOR RAIL
Sunshine Coast MPs Ted O'Brien and Andrew Wallace are demanding the Albanese Labor Government honour a $1.6 billion rail commitment in the March Federal Budget next week. At stake is a new heavy rail line…
Read More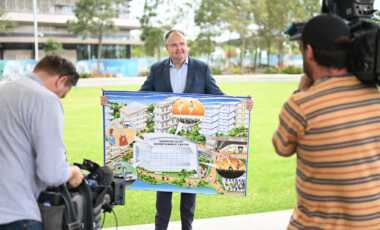 $10 MILLION RAISED TO BUILD ICONIC ENTERTAINMENT CENTRE IN CBD
A community campaign to build an iconic Entertainment Centre in the Maroochydore CBD as a legacy of the 2032 Olympic and Paralympic Games is picking up pace with $10 million in philanthropic pledges now raised…
Read More