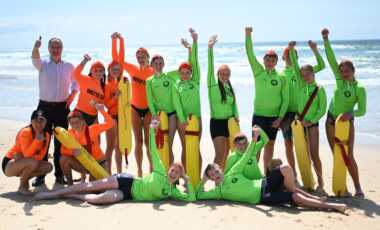 RUBBER DUCKY TO HELP PROTECT BEACH GOERS
Marcoola Surf Life Saving Club has geared up for the beginning of the official surf lifesaving season at the weekend with new patrol equipment, courtesy of the Australian Government.Member for Fairfax, Ted O'Brien announced $19,800…
Read More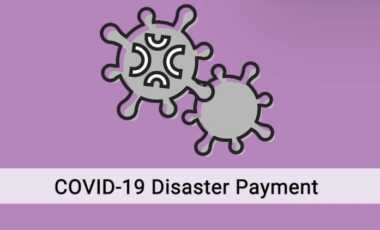 LOCKDOWN SUPPORT FOR THE SUNSHINE COAST
INDIVIDUAL SUPPORT The Federal Government have immediately enacted the COVID-19 Disaster Payment for all effected workers. This is a lump sum payment to help workers unable to earn income due to a COVID-19 state public…
Read More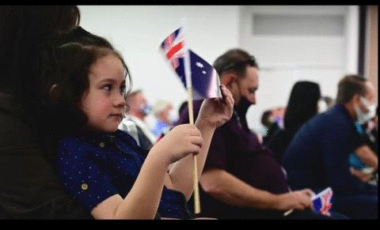 WELCOME TO OUR NEWEST CITIZENS!
On 14 July 2021, I had the great pleasure of congratulating 57 of our newest Australian citizens from 21 different backgrounds. I say to our brand new bonafide Aussies, ' congratulations and welcome to the greatest country…
Read More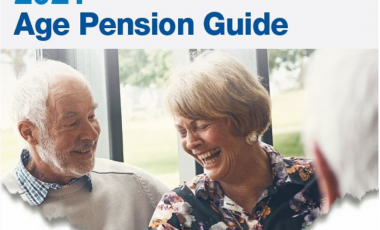 AGE PENSION GUIDE 2021
Got a question about the Age Pension? The updated 2021 Age Pension Guide has just been released. Click on the link to read or download your copy: https://bit.ly/AgePensionGuide
Read More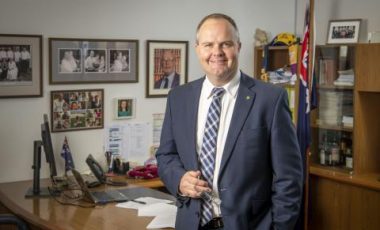 ENERGY COMMITTEE TO INQUIRE INTO AUSTRALIAN LOCAL POWER AGENCY BILLS
The House of Representatives Standing Committee on the Environment and Energy has called for submissions for an inquiry into two Bills to establish an Australian Local Power Agency (ALPA). Chair of the Committee, Mr Ted O'Brien…
Read More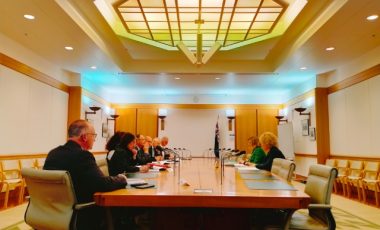 TRADE COMMITTEE HEARS FROM GRAIN GROWERS AND WINE MAKERS
The Department of Agriculture, along with GrainGrowers and Wine Australia, will appear at a public hearing today for an Australian parliamentary inquiry looking at the merits of expanding the membership of the Comprehensive and Progressive…
Read More
TED O'BRIEN MP DELIVERS TAX BREAKS FOR SMALL BREWERS AND DISTILLERS
Following representations by Ted O'Brien MP, Member for Fairfax, on behalf of craft brewers and small distillers from the Sunshine Coast, the Federal Government has announced tax breaks for the sector. From July 1, small…
Read More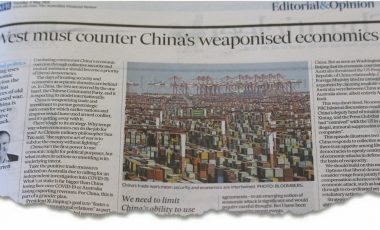 TED EXPLAINS WHY WE NEED TO BE WARY OF CHINA'S 'WEAPONISED ECONOMICS'
In my opinion piece for the Australian Financial Review (Tuesday, 4 May 2021) I explain how China uses economic coercion in the way empires of old used war. To counter this we need collective pushback.…
Read More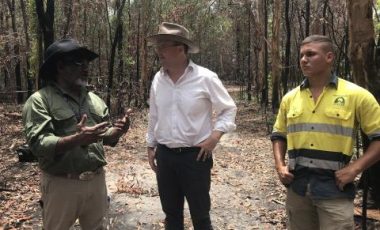 ADDITIONAL $14 MILLION FOR BUSHFIRE RECOVERY
South East Queensland is one of seven regions to benefit from a new $14 million bushfire recovery fund. The money is for areas severely impacted by the Black Summer bushfires, to deliver on ground activities…
Read More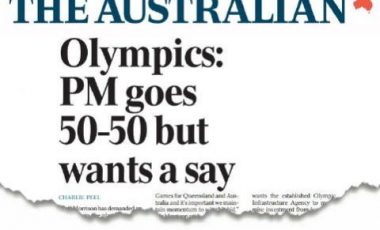 OLYMPIC BID CLEARS MAJOR HURDLE
The Prime Minister's pledge to fund 50% of critical infrastructure for the 2032 Olympic and Paralympic Games in South East Queensland is great news. What's even better is the establishment of an independent body to review…
Read More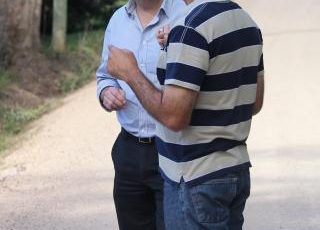 DEAL SEALED: TED DELIVERS FOR LONG-SUFFERING YANDINA CREEK RESIDENT
Yandina Creek resident Angelo Reitano was all smiles when I delivered the news that the Federal Government will provide $3.2 million towards sealing the road outside his house. Angelo had been campaigning for 30 years…
Read More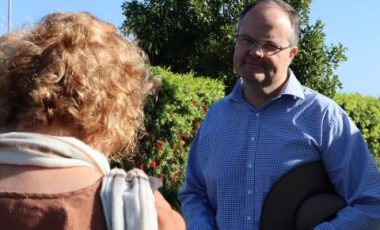 TED'S AUTUMN ROAD TRIP
Ted will be out and about across the electorate during his 2021 Autumn Road Trip. Come down and have a chat to Ted or a member of staff at one of the following locations between…
Read More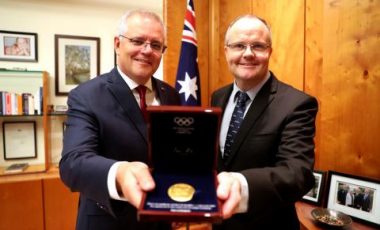 OLYMPIC AND PARALYMPIC GAMES BID 2032
Queensland is a step closer to hosting an Olympic and Paralympic Games for the first time in the state's history following a decision by the International Olympic Committee (IOC) to enter into exclusive negotiations for…
Read More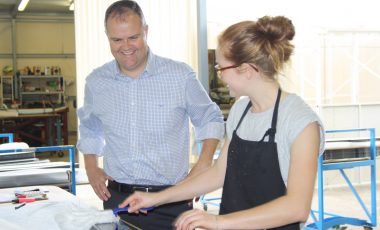 THOUSANDS OF NEW APPRENTICE AND TRAINEE JOBS
Tens of thousands of new job opportunities will be created for apprentices and trainees across Australia with the expansion of the targeted wage subsidy program as part of the Morrison Government's National Economic Recovery Plan. …
Read More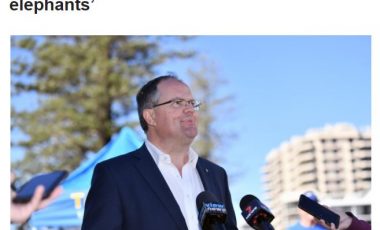 TED O'BRIEN MP EXPLAINS WHY WE DON'T NEED OLYMPIC GAMES' WHITE ELEPHANTS
If southeast Queensland is chosen to host the 2032 Olympic and Paralympic Games, it will signal the start of a period of transformation with lasting consequences for the Sunshine Coast. Click here to read the…
Read More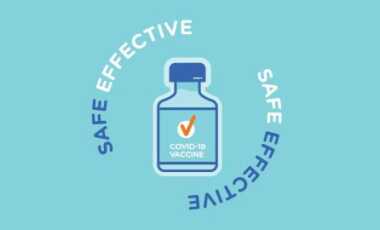 COVID-19 VACCINE INFORMATION
On 25 January 2021, the Hon Greg Hunt MP, Minister for Health, announced that the Therapeutic Goods Administration (TGA) had provisionally approved the Pfizer/BioNTech COVID-19 vaccine for use in Australia. The TGA's provisional approval of the Oxford/AstraZeneca…
Read More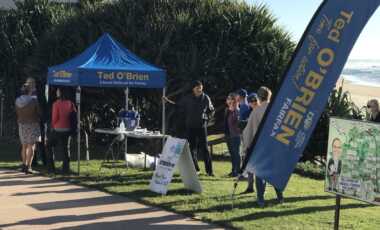 TED'S 2021 SUMMER ROAD TRIP
09/01/2021 - 10:16 Ted will be holding his Summer Road Trip around the electorate, commencing Monday 18 January 2021. Come on down and chat to Ted about any Federal matter. We are particularly interested in…
Read More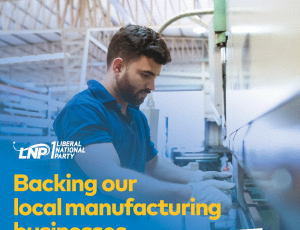 GRANTS TO MODERNISE AUSTRALIAN MANUFACTURING
07/12/2020 - 10:25 Local manufacturers on the Sunshine Coast with shovel-ready projects to increase their productivity and grow jobs are being encouraged to apply for a Manufacturing Modernisation Fund (MMF) grant. Businesses will be able…
Read More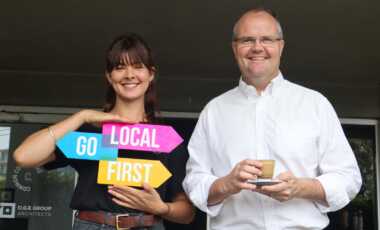 GO LOCAL FIRST!
03/12/2020 - 14:26 Small business is the glue that keep a community together and this is particularly true here on the Sunshine Coast. When local businesses thrive, local communities thrive, and in turn, so too…
Read More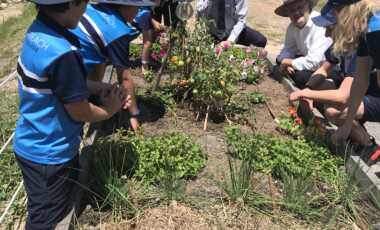 SEEDLING TO SALAD: REAL LIFE LEARNNG AT COOLUM BEACH CHRISTIAN COLLEGE
26/11/2020 - 13:35 From seedling to salad, students at Coolum Beach Christian College are doing it all thanks to a Federal Government grant which helped them turn an "eyesore" into a visual – and edible…
Read More