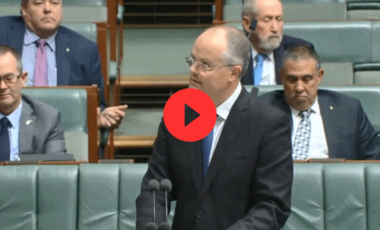 ADDRESSING LABOR'S ENERGY LIES
I responded to Labor's Climate Change and Energy Minister, Chris Bowen, addressing his multitude of energy lies.
Read More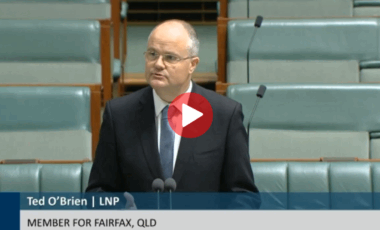 REFUTING LABOR LIES ON THE ENVIRONMENT
My response to Minister Plibersek on matters concerning international environment.
Read More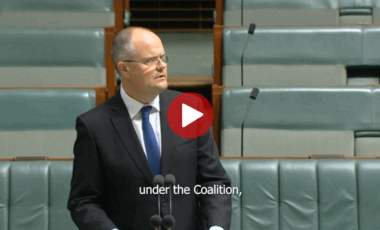 LABOR'S RECKLESS OFFSHORE WIND COMMUNITY CONSULTATION PROCESS
This week in Parliament House, I spoke on Labor's reckless community consultation process for off-shore wind zones, impacting multiple areas like the Hunter Region and Illawarra.
Read More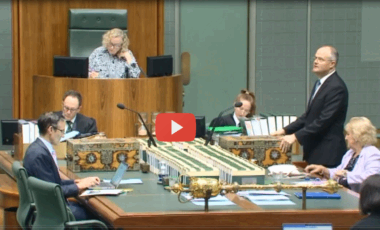 Labor cuts critical Sunshine Coast transportation infrastructure
Labor's 90-day infrastructure review has just hit the 200-day mark. Amidst all of this dithering and delay, and amidst a hyperinflationary environment, the minister now says, 'I think it all costs too much.' One of…
Read More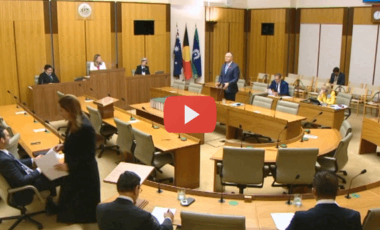 Fairfax Biggest Survey – top line themes
I'm currently finalising the results of the more than 1,700 responses to my Biggest Survey. I shared the top themes in Parliament this week. https://youtu.be/VFCmC6qvUBE
Read More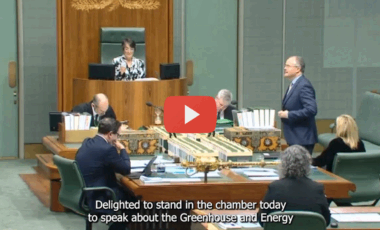 Greenhouse and Energy Minimum Standards Amendment Bill 2023
I spoke in support of amendments to the GEMS Regulator, which builds on the good work of the former coalition government and reinforces the GEMS Regulator's pivotal role in advancing energy efficiency. https://youtu.be/YoIva-pYqIU
Read More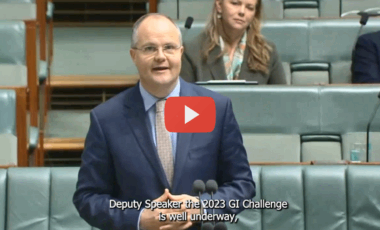 GI Challenge 2023 Underway!
The 2023 GI Challenge is well underway. Run by Generation Innovation, the GI Challenge unleashes the innovative genius of young entrepreneurs who want to take an idea all the way through to a commercial reality.…
Read More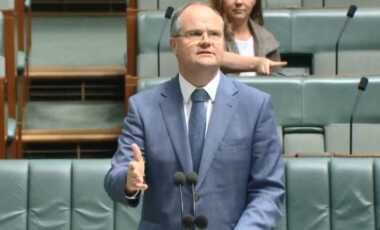 Labor's lies underpinned by flawed data
Labor's RepuTex and GenCost reports underpin their suite of failed energy policies and we are all paying the price through skyrocketing energy prices. https://youtu.be/I7-Bu38m6CE
Read More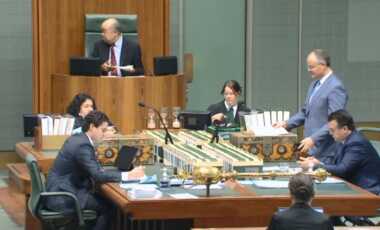 Support for the Environment Protection (Sea Dumping) Amendment Bill 2023
The Coalition supports the Environment Protection (Sea Dumping) Amendment (Using New Technologies to Fight Climate Change) Bill 2023. which aims to give expression to two sets of amendments that were made several years ago to…
Read More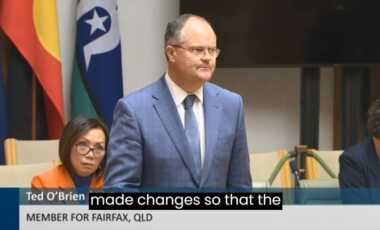 Labor's Backpacker Tax Hurting the Economy
Labor is operating under the false apprehension that Australia's prosperity can be achieved through higher taxes. From 1 July, the government has made changes so that the visa for backpackers, the working holiday-maker visa, increases…
Read More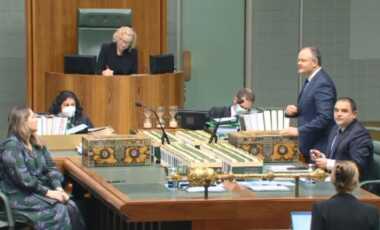 Next Generation Energy
In developing energy policy, I am consulting as widely as possible.I recently attended Coolum State High School and met with Year 11 & 12 students, who shared their views on climate change and next-generation clean…
Read More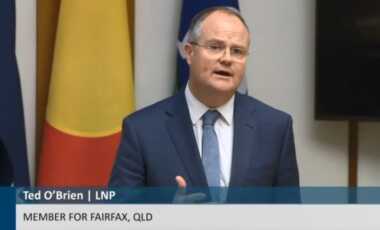 Private Members' Motion – ENERGY
This week I introduced a Private Members' Motion to ask the Albanese Government key and outstanding questions on Australia's energy supply and prices. My Motion is detailed below and my accompanying speech can be view…
Read More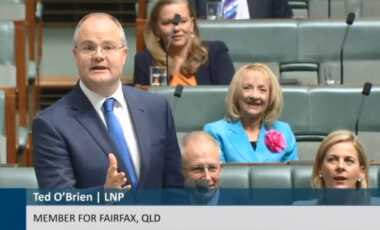 What Albo owes you
Ted questions the Labor Govt on their unsuccessful energy policies and broken promises to the Australian people. https://youtu.be/Ztw4OiwTqEo
Read More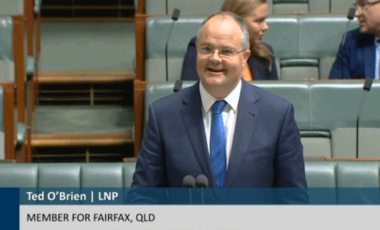 Fairfax Biggest Survey
Thank you to the over 1,700 people who responded to my Biggest Survey - an overwhelming response. Your responses help me identify local issues and concerns and contribute to my understanding of what's important to…
Read More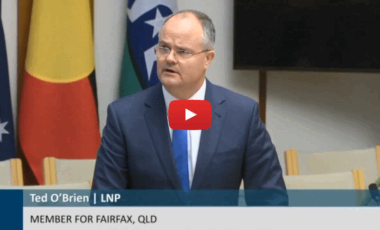 Questioning Labor's Energy Policies
I again asked Minister Chris Bowen to explain fundamental aspects of Labor's energy policy, such as: 1. The government continues to tell Australians that renewables are the cheapest form of energy but fails to acknowledge…
Read More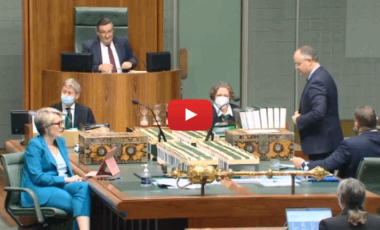 Nature Repair Market Bill 2023 and Consequential Amendments Bill
This week I spoke in partial support of the Nature Repair Market Bill 2023 and Consequential Amendments Bill. The fundamental principles of the Bills mirror a Coalition policy from 2022 which creates a biodiversity stewardship…
Read More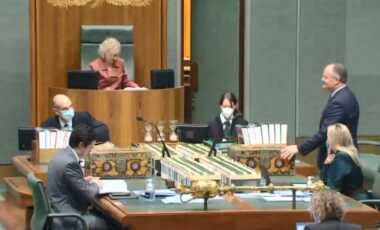 I Am Nambour and Nambour Show!
There are very few places in this country other than the Sunshine Coast that have local leaders that do the heavy lifting, and you see that in Nambour. I saw it only last week when…
Read More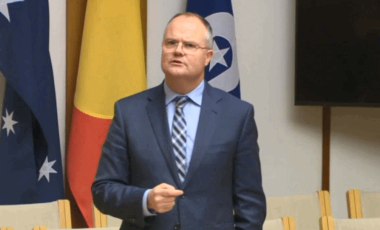 Rail infrastructure needed in time for the 2032 Olympics
It's 3,341 days until the opening ceremony of the 2032 Olympic and Paralympic Games, and part of our vision for hosting the Games was to invest in infrastructure. At the centre of that was to…
Read More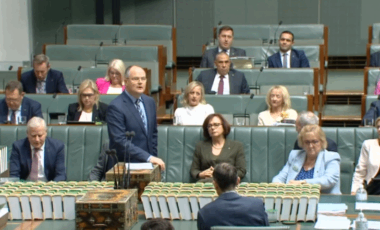 Rising energy prices and this Government's failure to mitigate their impact on middle Australia
Labor's Energy Minister, Chris Bowen continues to prove he is out of touch with everyday Australians when he congratulated his government for keeping power prices down this week. Australian families and businesses are not congratulating…
Read More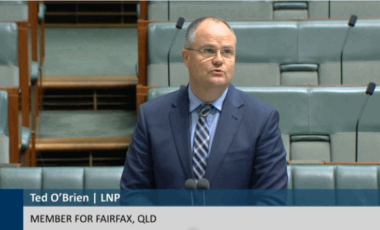 Excise Tariff Amendment (Product Stewardship for Oil) Bill 2023
Ted speaks in support of the Excise Tariff Amendment (Product Stewardship for Oil) Bill 2023 and the continued operation of the Product Stewardship for Oil Scheme which allows for the recycling of oil in Australia.…
Read More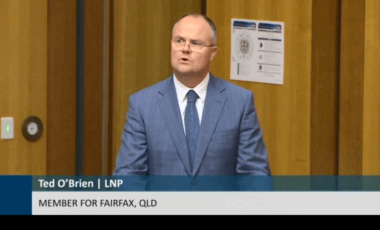 Defence Legislation Amendment (Naval Nuclear Propulsion) Bill 2023
Ted outlines the Coalition's support for the Defence Legislation Amendment (Naval Nuclear Propulsion) Bill 2023, but calls out Labor's rank hypocrisy in their support for nuclear energy under AUKUS on one hand and their blatant…
Read More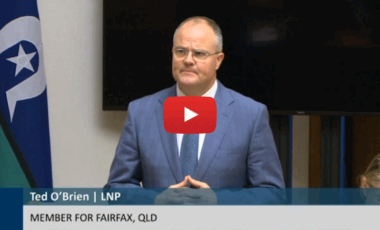 Labor's budget fails regional Australia
Much has been said about the Albanese government's federal budget and the fact that it has totally ignored middle Australia. Middle Australia are faced with higher prices, higher taxes and higher mortgages. What has been…
Read More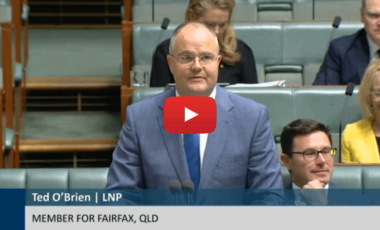 Hardworking Australians paying the price for Labor
It is 12 months since Labor won government, and, while their hubris is on full display and they're very happy, hardworking Australians are the ones who are paying the price. https://youtu.be/D1FPPe-f2fc
Read More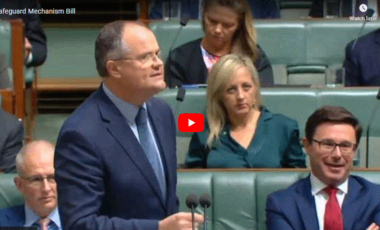 Safeguard Mechanism amendments lead to de-industrialisation
The passing of the Safeguard Mechanism (Crediting) Amendment Bill 2023 today will not lead to de-carbonisation, but to de-industrialisation and paves the way for Labor's carbon tax. Another broken promise The Albanese Government changed the…
Read More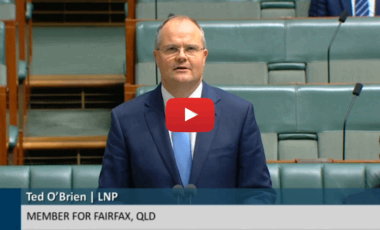 Fairfax Biggest Survey – Have Your Say
There are fewer greater honours than to represent people in Australia's parliament. I can't tell you how grateful I am every single day to represent the people of Fairfax on Australia's beautiful Sunshine Coast. I…
Read More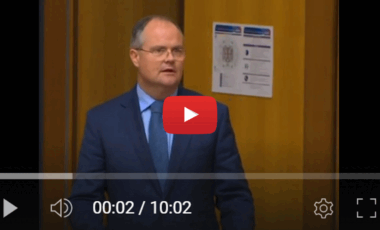 Sunshine Coast deserves better rail
Residents of the Sunshine Coast deserve better infrastructure to support our growing population - no more important than improved rail services. This includes duplication of the line all the way to Nambour and a new…
Read More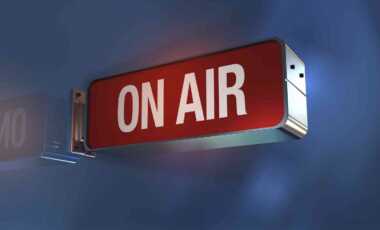 Labor Capitulates to the Greens and Australians pay the Price
TED O'BRIEN - SHADOW MINISTER FOR CLIMATE CHANGE AND ENERGY TRANSCRIPT DOORSTOP, PARLIAMENT HOUSE 27 March 2023 Topics: Safeguard Mechanism, emissions cap, Labor capitulates to the Greens, broken promise, energy prices, cost of living crisis,…
Read More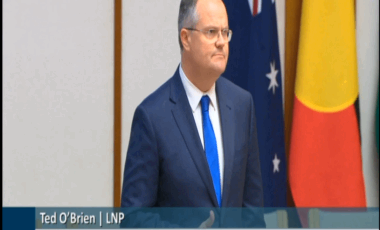 The need for action on climate change is not up for debate in this House, in this parliament. Both sides of the parliament believe in the need for action. Indeed, the coalition demonstrated that in…
Read More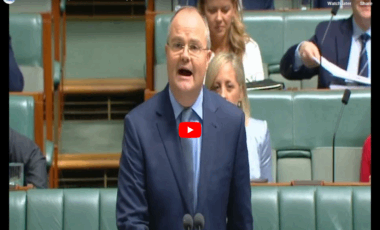 Labor's 97 broken promises on electricity prices
On 97 occasions the Labor party made the promise to reduce electricity prices - a promise made to the Australian people. It's not just the Prime Minister who is at fault here; every single member…
Read More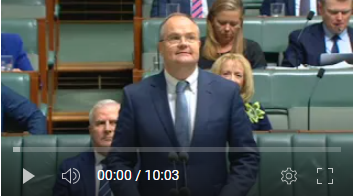 LABOR ELECTION PROMISES = BROKEN
I will continue to highlight the Albanese Government's broken election promises to the Australian people - including their promise to decrease our energy prices by $275. LABOR ELECTION PROMISES = BROKEN X  cheaper mortgages -…
Read More