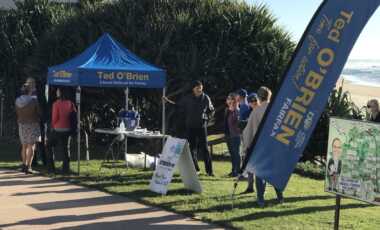 TED'S 2021 SUMMER ROAD TRIP
09/01/2021 - 10:16 Ted will be holding his Summer Road Trip around the electorate, commencing Monday 18 January 2021. Come on down and chat to Ted about any Federal matter. We are particularly interested in…
Read More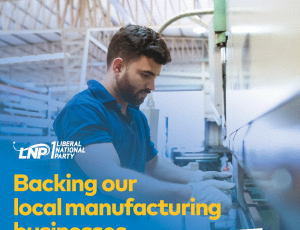 GRANTS TO MODERNISE AUSTRALIAN MANUFACTURING
07/12/2020 - 10:25 Local manufacturers on the Sunshine Coast with shovel-ready projects to increase their productivity and grow jobs are being encouraged to apply for a Manufacturing Modernisation Fund (MMF) grant. Businesses will be able…
Read More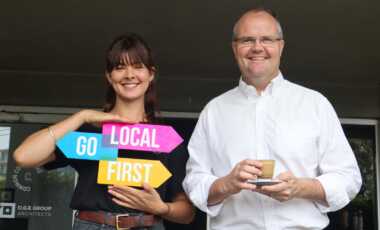 GO LOCAL FIRST!
03/12/2020 - 14:26 Small business is the glue that keep a community together and this is particularly true here on the Sunshine Coast. When local businesses thrive, local communities thrive, and in turn, so too…
Read More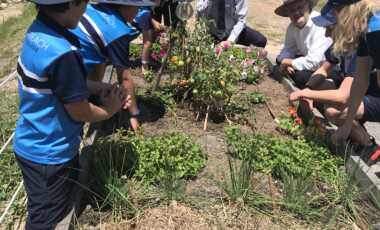 SEEDLING TO SALAD: REAL LIFE LEARNNG AT COOLUM BEACH CHRISTIAN COLLEGE
26/11/2020 - 13:35 From seedling to salad, students at Coolum Beach Christian College are doing it all thanks to a Federal Government grant which helped them turn an "eyesore" into a visual – and edible…
Read More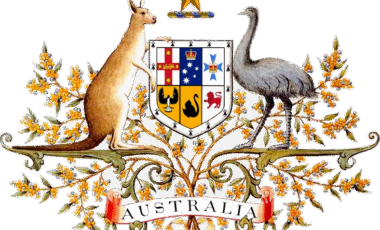 BUSINESS SUPPORT
My office is receiving many enquiries from businesses across the electorate seeking assistance. I have put together the below one-page information sheets to keep business owners and operators up to date on measures and supports available…
Read More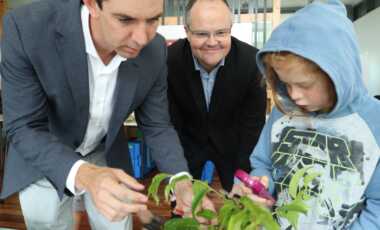 COOLUM AND NORTH SHORE COAST CARE RECEIVES $20,000
Thu, 01/10/2020 - 10:32 https://www.youtube.com/watch?v=HaTPxULK2vE&feature=emb_logo I welcomed the Hon Trevor Evans, Assistant Minister for Waste Reduction and Environmental Management to the Sunshine Coast on 30 September 2020 to announce a $20,000 Communities Environment Grant to…
Read More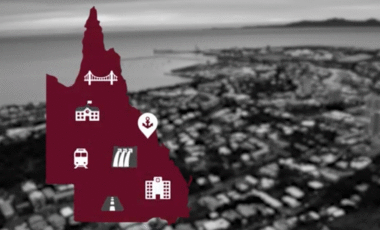 $12 BILLION BLACKHOLE IN QUEENSLAND'S INFRASTRUCTURE SPEND
Queensland risks becoming the rust belt of Australia An independent analysis by the Federal Parliamentary Budget Office has uncovered irrefutable evidence which proves that the Queensland Government is spending half as much on infrastructure compared…
Read More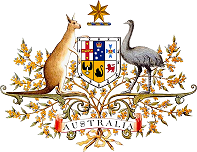 JOBKEEPER CHANGES
The Australian Taxation Office (ATO) has a range of information available to help the community understand the JobKeeper Payment and the new extension. Please see the links below to the latest information. The JobKeeper key dates page…
Read More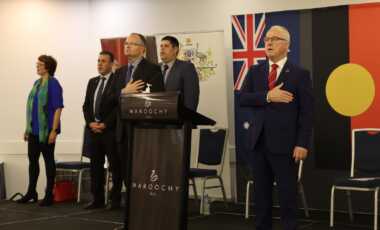 AUSTRALIA'S VALUES – AUSTRALIAN CITIZENSHIP CEREMONY
Thu, 24/09/2020 - 14:56 https://www.youtube.com/watch?v=Jcly5pDiZDs&feature=emb_logo What does it mean to be an Australian? on 23 September I had the pleasure of congratulating our newest Australian citizens at citizenship ceremonies here on the Sunshine Coast. To…
Read More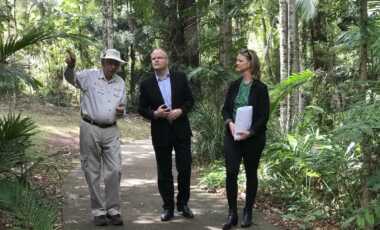 CITIZEN SCIENTISTS HIT THE SUNSHINE COAST'S FIRST CLIMATEWATCH TRAIL
Encouraging local families to get outdoors and become 'citizen scientists' is a key goal for the Sunshine Coast's first 'ClimateWatch Trail' which has been unveiled just in time for the school holidays. Federal Member for…
Read More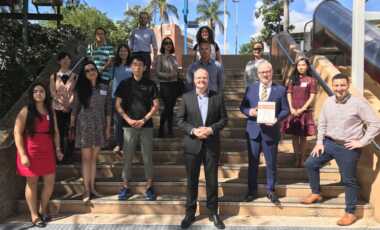 NATIONAL AWARD DISTINGUISHES SUNSHINE COAST COUNCIL
Sunshine Coast Council has taken out the Multicultural Australia category in the 2020 National Awards for Local Government. Member for Fairfax Ted O'Brien, joined by Sunshine Coast Council Mayor Mark Jamieson, made the announcement in…
Read More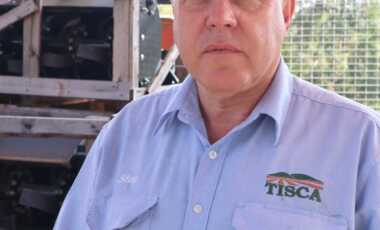 HOW JOBKEEPER IS SUPPORTING BUSINESSES ON THE SUNSHINE COAST
Thu, 03/09/2020 - 08:51 https://www.youtube.com/watch?v=qCKpWWL5qNg&feature=emb_logo Ted O'Brien MP speaks to TISCA's Steve Morrison about how JobKeeper has kept the doors open to his agricultural machinery business and his staff employed through the COVID pandemic.
Read More
THE CHINA QUESTION AND THE NATIONAL INTEREST
Ted O'Brien has a wealth of experience in Australia-China business relations having lived and worked in the People's Republic of China (PRC), in Taiwan and in Hong Kong for many years. He speaks Chinese Mandarin…
Read More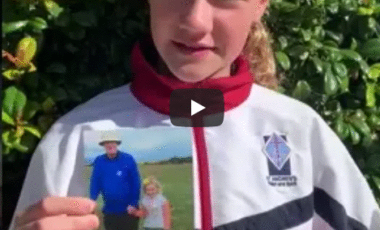 #HIDDENLEGENDS – CELEBRATING OUR SENIORS
Wed, 02/09/2020 - 08:59 https://www.youtube.com/watch?v=YBKkXLeYiDo&feature=emb_logo Our seniors have been doing it tough this year. As we continue to see lockdowns and restrictions in aged care facilities, it is as important as ever that we celebrate…
Read More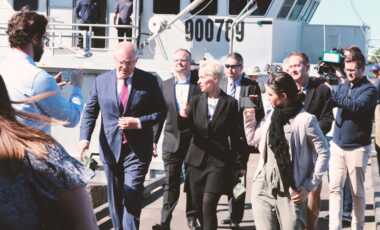 PRIME MINISTER VISITS THE SUNSHINE COAST!
Tue, 28/07/2020 - 15:59 https://www.youtube.com/watch?v=p_aEy76lsBo&feature=emb_logo It was a pleasure to host the Prime Minister in Fairfax on 28 July 2020 during a visit to The Ginger Factory. During his visit, he met with businesses, including…
Read More
NEW FINANCIAL YEAR BUSINESS UPDATE
Wed, 01/07/2020 - 16:36 https://www.youtube.com/watch?v=XrYJo4ZTcCo&feature=emb_logo Here are five pieces of good news for local businesses as we start the new financial year: Tax cuts for small businesses for 2020/21Extension of the $150,000 Instant Asset Write-Off until December 2020Further…
Read More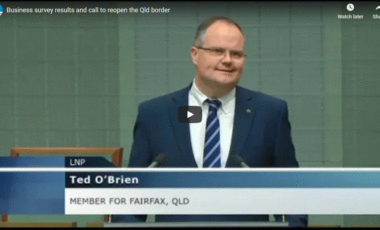 BUSINESS SURVEY RESULTS AND CALL TO REOPEN THE QLD BORDER
Fri, 12/06/2020 - 13:41 https://www.youtube.com/watch?v=OvlPfXbw-LI&feature=emb_logo According to the Grattan Institute, the Sunshine Coast has lost more jobs as a result of COVID-19 than any other region in Queensland. Unfortunately, the sectors that are the strong…
Read More
Maiden Speech
https://www.youtube.com/watch?v=rEqNTeVcTAQ&t Download Transcript "I think there is no secret that the world is currently amidst an enormous amount of volatility and uncertainty. At times like this, we need to ensure that the architecture across the…
Read More