Three tiers of government have today signed the SEQ City Deal – creating a collaborative mechanism which will deliver transformative projects for one of the fastest growing regions in the country.
Years in the making, the SEQ City Deal was signed today in Brisbane by Prime Minister Scott Morrison, Premier Annastacia Palaszczuk and Lord Mayor Adrian Schinner, with all three levels of government committing to work together to plan and deliver enhanced investment for the region.
This agreement establishes governance arrangements for collaboration between governments, and includes projects across 11 local government areas that Deal partners will jointly fund and deliver.
Federal Member for Fairfax, Ted O'Brien who has worked closely with Prime Minister Scott Morrison and Minister Paul Fletcher on the City Deal, said that the signing of the deal was a historic event for South East Queensland.
"The City Deal establishes a new way of doing business in South East Queensland by uniting all tiers of government on a plan to deliver infrastructure our region needs," Mr O'Brien said.
"The Sunshine Coast will have the opportunity to access a share in $435.8 million through two newly created funds aimed at delivering social, economic and environmental outcomes."
The $285.8 million SEQ Liveability Fund will support projects which deliver improved community facilities, urban amenity or enhanced liveability and seeks to support environmental infrastructure and open spaces.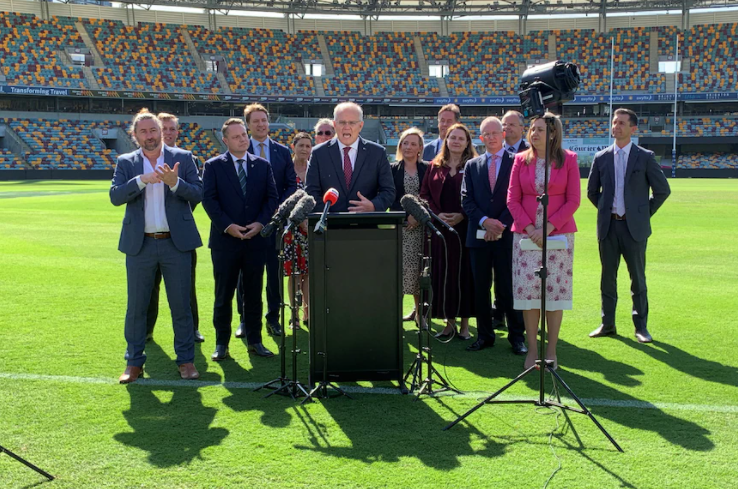 A further $150 million has been unlocked by the City Deal to promote and grow the innovation economy through investing in nationally-significant innovation precincts which will deliver more high value, knowledge-intensive jobs.
The Sunshine Coast will also benefit from a $35.3 million expansion of the Blue Heart environmental initiative that is aimed at improving the Maroochy River Catchment by establishing wetlands, enhancing protection from flooding and providing recreational parklands.
Federal Minister for Communications, Urban Infrastructure, Cities and the Arts Paul Fletcher said "expanding the Blue Heart initiative would help deliver effective land and water management.
"The Federal Government is pleased to back this innovative project that aims for sustainable and adaptive management of the Maroochy River catchment."
Federal Member for Fairfax Ted O'Brien welcomed the SEQ City Deal and said support for the Blue Heart recognised the environmental value of the Sunshine Coast.
"City Deals are about the future, not the past," said Mr O'Brien.
"This initiative will support improved management of the Maroochy River floodplain.
"I'm keen to see this funding also go towards projects such as conservation parks for endangered species.
"I will also be encouraging Deal partners to consider Blue Heart investments through the City Deal including canoe trails along the Maroochy River and also walking trails, maybe even cycling trails."
With the SEQ City Deal now signed, the next step is to plan for implementation.
"It's in the implementation plan that we get down to the nuts and bolts," said Mr O'Brien.
"Federal Government support for City Deals always comes with expectations, and the Blue Heart is no exception."
Minister Fletcher pointed to the importance of protecting property rights, as an example.
"We expect participation in the Blue Heart to be voluntary and not mandatory," said Minister Fletcher.
"It should be about providing more choice, not less.
"We want landowners to have access to new revenue streams, the community to enjoy new recreational assets, and the floodplains to be well managed into the future.
"But if landowners aren't interested in Blue Heart opportunities, they should be free to use their land for other commercial or private purposes."
The SEQ City Deal was signed in Brisbane today by Prime Minister Scott Morrison, Premier Annastacia Palaszczuk and Lord Mayor Adrian Schrinner.
The Blue Heart is an area of more than 5,000 hectares on a natural floodplain in the Maroochy River catchment. The project area includes approximately 1,400 hectares of public land.
This comprises Council's Coolum Creek Environment Reserve network, the Queensland Government's Coolum Creek Conservation Park, and Unitywater's Yandina Creek Wetland.
The Blue Heart provides flood storage for the Maroochy River Catchment which is critical to the ongoing flood management of the catchment and in particular the built environment.
For further information about the SEQ City Deal, visit <www.infrastructure.gov.au/city-deals/SEQ. >