An Australian-first Charity on the Sunshine with a musical twist has hit the right note with the help of an Australian Government Grant to the tune of $7,800.
Restoring Hope Parkinson's Therapy (RHPT), an Australian Charity based on the Sunshine Coast, has started a choir, and uses the power of music as a therapeutic tool to improve the quality of life of people with Parkinson's.
"This fantastic local charity is not only restoring hope but is actively improving the quality of life of people with Parkinson's and that of their families," Federal Member for Fairfax Ted O'Brien said.
"I know from personal experience the terrific impact this sort of treatment has, as my own dad had to live with Parkinson's for many years.
"It's the tenth anniversary of my father's passing this week and it meant a lot to me to be able to visit Restoring Hope and see the wonderful work that they do."
The Restoring Hope Parkinson's Choir is the first of its kind in Australia and was inspired by a trip to the Parkinson Voice Project (PVP) in 2019, by a small group of Sunshine Coast Speech Pathologists.
The PVP has developed a progressive two-part therapy approach which is designed to strengthen the muscles used for speaking and swallowing by combining individual speech therapy with ongoing group therapy.
Restoring Hope Parkinson's Therapy Speech Pathologist, Louise Williams said that she has seen this therapy change the lives of its participants and their families.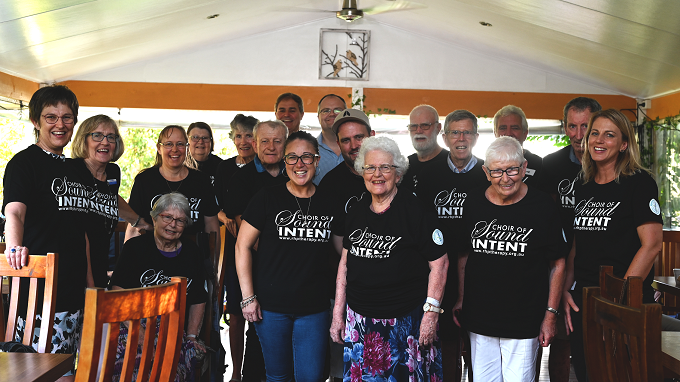 "It is so rewarding to see choir members passionate about maintaining their voices and learning to speak, sing, and live with intent!" Ms Williams said.
"Our group therapy members tell us that participation in the program has been integral to staying motivated to continue their voice exercises – necessary to keep their voices strong.
"Singing has a range of benefits for people with Parkinson's and they now have the tools that they need to make sure that their family and friends can hear and understand them."
Due to COVID-19 the Choir had been conducted solely online and this far in 2021 has provided over 100 group therapy sessions without charge and had over 700 occasions of attendance.
The organisation currently provides two in-person 'LOUD Crowd' sessions and one online 'LOUD Crowd' session each week.
The grant was secured through the Australian Government's Stronger Communities Programme.
Learn more about the organisation here: https://rhptherapy.org.au/
Parkinson's Information:
Parkinson's is now the world's fastest growing brain disease. One in every 308 Australian people live with Parkinson's.
18% of people living with Parkinson's are of the working age.
The number of people with Parkinson's has increased by 17% in the last six years with costs to the community increasing by over 48%.
For comparison purposes, the prevalence of Parkinson's is greater than prostate, bowel and many other forms of cancer and the total number of Parkinson's sufferers is 4 times the number of people suffering with MS.
Currently there is no known cure.
Parkinson's may not reduce life expectancy but it certainly impacts on quality of life.