Two fast-growing Coolum sporting clubs will go under the spotlight next year with a $318,404 Australian Government grant.
The big funding boost will be used to install an advanced LED lighting system at the Ron Cargill oval facility which is shared by the Coolum Cricket Club and the Coolum Rugby League Club.
Member for Fairfax, Ted O'Brien said the funding will drastically improve the capacity of two great clubs and was essential to the growth of grass roots sports in Coolum.
"This new lighting system will enable the Coolum Colts and the Coolum Sharks to play and train at their club for longer and more often," Mr O'Brien said at the announcement.

"The 2032 Games have shone a light on the importance of developing community sport and now the Australian Government is allowing that light to shine brightly here in Coolum.

"Sporting clubs are where community happens in Australia and they are quintessential to our way of life, which is why I'm so delighted to have secured this funding locally."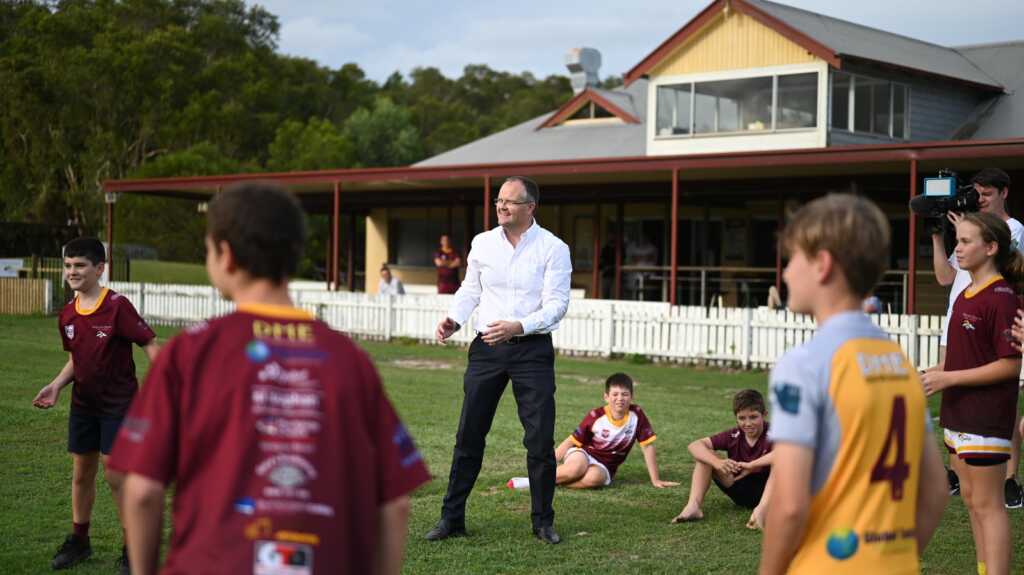 President of the Coolum Beach Rugby League Club, Joshua Olsen said that it was a huge relief when he heard that the club had been successful and that the funding 'couldn't have come at a better time'.
"Our club reached absolute capacity this year which makes it incredibly difficult for us to match the growth of our community," Mr Olsen said.

"These lights will allow our club to expand our competition and increase participation, particularly with the growing interest from our female footballers.

"We are so grateful for this funding and feel so lucky to have been successful."
While the new lighting system will be essential to the club's growth, President of the Coolum Cricket Club, Martin Bristow says that it will also help retain young players.
"Long, hot days in the sun can be difficult for our young players to grapple with on a Saturday morning," Mr Bristow said.

"When you throw in the beach just metres away, it can be a hard sell to keep our younger players in the game all the way from the junior level through to seniors.

"With these lights our members will be able to play night cricket which is a whole new experience and a complete gamer changer for us."
The funding was secured through the $1.38 billion Building Better Regions Fund (BBRF) which supports the Australian Government's commitment to create jobs, drive economic growth and build stronger regional communities into the future.
It is hoped that work will start on the installation of the new lighting system by the end of the year and will be operational by April 2022.
The lights are equipped with advanced capability which will allow the club to minimise energy consumption and provide a range of options to match the clubs needs.