An unused Church in Nambour will soon be repurposed to house and support 21 homeless youth following an announcement of $790,834 by Federal Member for Fairfax, Ted O'Brien.
Integrated Family and Youth Service (IFYS) will use the massive Federal funding boost to provide a holistic suite of care and support services for young people onsite at 'the Church' youth homeless shelter.
The $3.2 million project will re-purpose the aging building to include 22 fully furnished rooms (21 for youth 1 for an onsite caretaker) complete with an ensuite, basic cooking facilities and a study area with access to shared kitchen, dining and fitness facilities set across two levels.
Member for Fairfax, Ted O'Brien said the funding will be life-changing for hundreds of Sunshine Coast youth who find themselves in a difficult situation.
"This Church, which once provided important spiritual guidance, will now provide a fresh for start at-risk youth, who often due to no fault of their own, have found themselves in the terrible situation of being homeless," Mr O'Brien said.
"This announcement of $790,834 will provide around the clock, onsite wrap-around support for residents of the new homeless centre with a particular focus on 'learning and earning' activities that strengthen a young person's employment options."
"It's no secret that the Sunshine Coast property boom, coupled with increased cost of living pressures, is putting pressure on many families and making it difficult to find affordable accommodation options."
The Church project will build on IFYS's existing support for youth homelessness, already managing a frontline six bed emergency shelter on the Sunshine Coast. Team Leader of Accommodation Services for IFYS, Tania Larter said "IFYS was incredibly grateful to receive advice that it is a recipient of round 6 Safer Communities funding. This funding will make a huge difference to us being able to support young people in housing crisis."
This model will change the life trajectory of young people. We have seen after 40 years of working with disadvantaged young people, the impact one caring adult can have on their future, their increased confidence to succeed and realise their dreams."
"The model will see highly skilled therapeutic case workers supporting young people with their personal goals, developing their independent living skills and role modelling positive behaviours.
The grant will enable IFYS to provide training for residents of the church with a particular focus on workplace pathways.
Incorporating an integrated model of support, the program will provide education and training over six key areas: education; social connections, civic participation; employment; housing and living skills and health and wellbeing.
An onsite training room will be built which will enable IFYS to deliver qualification courses focused on strengthening employment options to provide the youth with independent transition plans.
Additionally, transport will be provided to enable young people to continue to access off-site education and training options.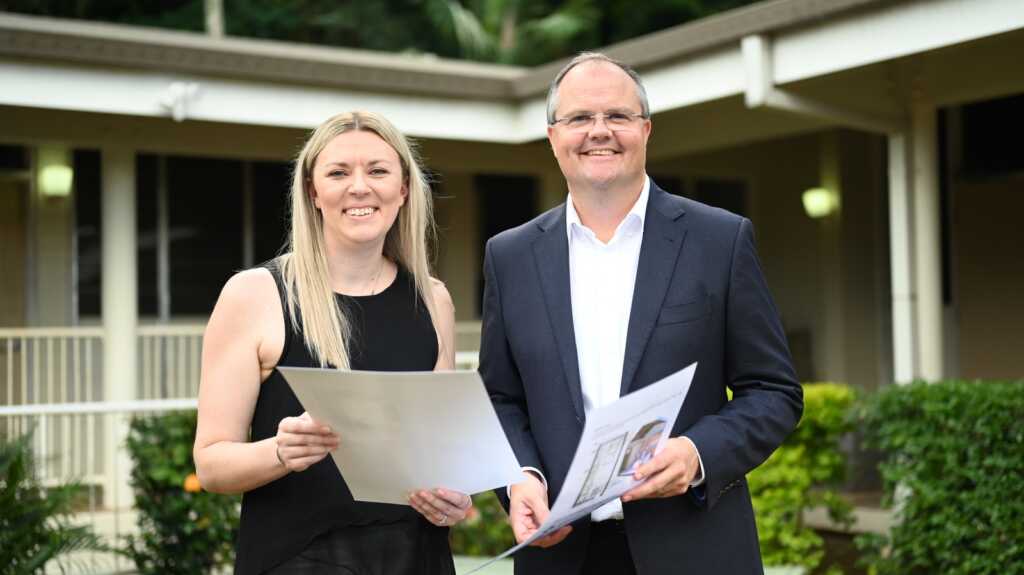 When complete, the project aims to provide over 7,281 nights of accommodation annually with an emphasis on transitioning tenants into new independent living situations.
The Federal Government funding will pay for the operational aspects of the program with an additional $1.2 million required to finalise the initial infrastructure costs.
Following a significant fundraising campaign, IFYS have stated that construction will commence within months, despite not having reached their overall fundraising goal.
"To date we have raised a substantial amount of the funds required to ensure we can undertake this new accommodation project, but we are still lacking resources for the final stage of furnishing," Ms Larter said.
To guarantee IFYS can accommodate young people they are calling on the Sunshine Coast to assist them with the final stage of resources to make certain the service is operational by Christmas 2022.
Funding has been provided through the highly successful Safer Communities Fund which has been investing in projects since 2016 which support programs that reduce crime and violence, decrease anti-social behaviour, and make communities safer and more secure.