A re-elected Coalition Government will provide $150,000 to the Yandina School of Arts to undertake urgent repairs to the historic 106-year-old community facility.
One of the Sunshine Coast's most historic buildings will be 'saved' if the Coalition Government is re-elected following a $150,000 announcement by Federal Member for Fairfax Ted O'Brien today.
Built in 1916 to celebrate the return of WW1 soldiers, the Yandina School of Arts building has long been a prized community asset, but has fallen into disrepair in recent years.
Federal Member for Fairfax, Ted O'Brien said that preserving the history of the Sunshine Coast was equally as important as building its future when he announced the $150,000 contribution from a re-elected Coalition Government.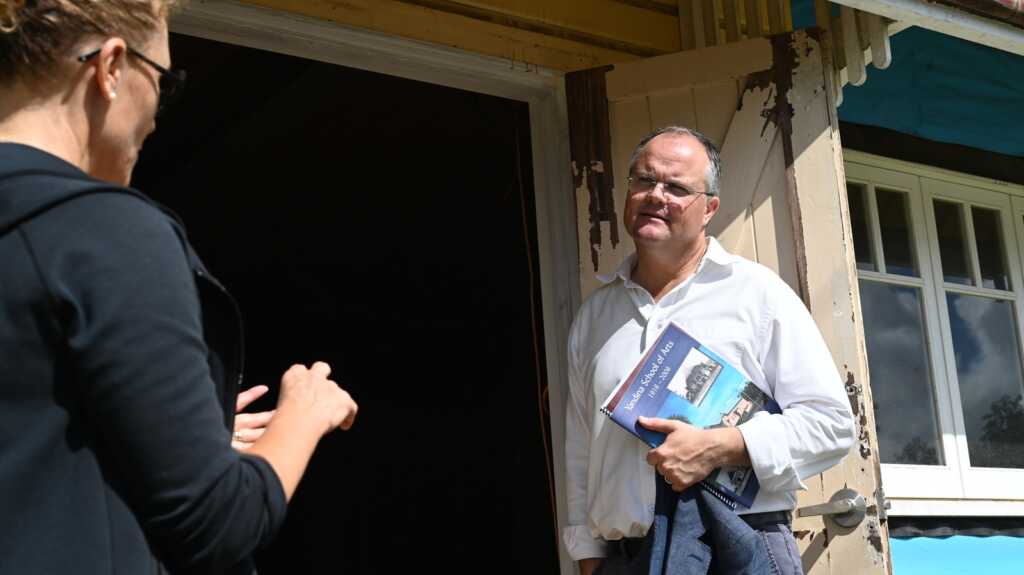 "The Yandina School of Arts is a rich piece of Sunshine Coast history and must be preserved," Mr O'Brien said.
"This facility has brought locals together for over 106 years, but I know these four walls represent so much more for the community than a physical site."
"A re-elected Coalition Government will support the long list of urgent repairs to ensure locals can continue enjoying the facility for years to come."
A sustained community fundraising effort, including Council grants, has supported major repairs to the building in recent years to allay fears the building could collapse, however many repairs are still outstanding.
Recent flooding events and wet weather have worsened the situation with continued damage to the building from water ingress as well as issues with rodents and insects.
Repairs and renovations would also include the addition of inclusive bathroom facilities for ambulant or disabled persons.
President of the Yandina School of Arts, Daniel Weepers welcomed the announcement, following a three-year community campaign to raise the funds needed to restore the prized community building.
"We have a lot of work ahead of us as a committee to ensure that the rich piece of Sunshine Coast history is repaired and preserved for future generations," Mr Weepers said.
"Ted O'Brien's pre-election promise of $150,000 would make all the difference right now in being able to continue with the much-needed restorative works."
The list of repairs includes repairing and repainting walls, restoring the stage area, fixing water storage, restoring heritage windows, replacing termite damaged timber, upgrading existing bathrooms and building new inclusive bathroom facilities for people living with a disability.
This funding commitment of $150,000 will be provided in the event a Coalition Government is re-elected.