At risk teens on the Sunshine Coast will be given an opportunity take control of their future thanks to a $1.48 million announcement made by Federal Member for Fairfax Ted O'Brien today.
The massive funding boost will enable local charity 'Teens Take Control' to launch a comprehensive youth development program designed to provide alternative pathways for marginalised, at-risk youth.
"I am proud to have helped deliver this $1.48 million Safer Communities Grant to local charity 'Teens Take Control' which will have an enormous impact on the lives of local youth," Mr O'Brien said.
"Due to a range of varied and challenging circumstances, often due to no fault of their own, it's no secret that some young members of our community will inevitably fall through the cracks."
"This program will identify at-risk youth, provide layers of education, mentoring and support before nurturing them into the workforce, over a 28-month period."
The program will also play a key role locally in combatting growing concerns around youth crime which accounts for 34% of all crime on the Sunshine Coast.
President of 'Teens Take Control' Brenden Wilkins understands the challenges of adolescence and the power of second chances firsthand after turning his own life around years earlier.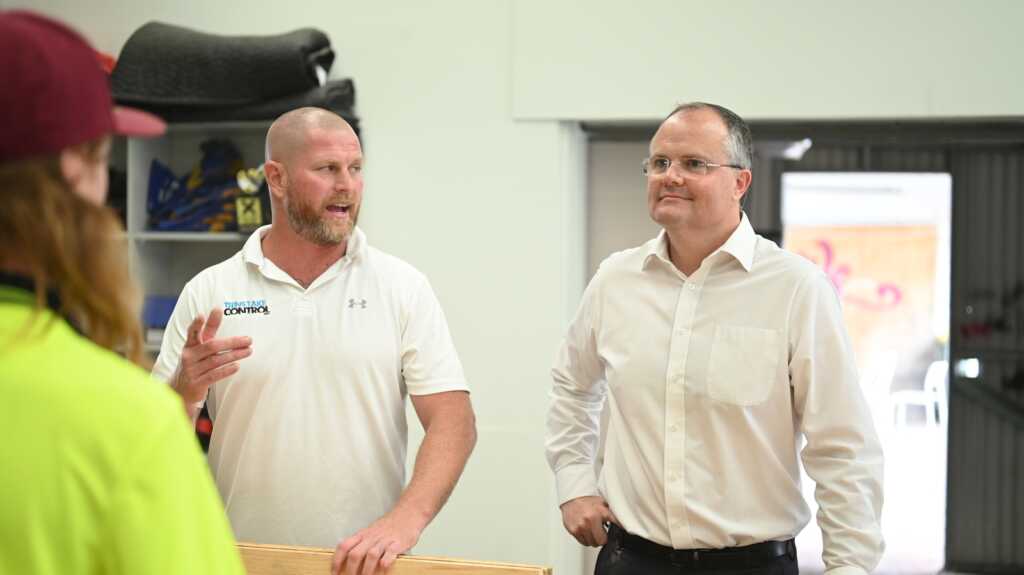 Brenden left a life of crime behind him in Sydney to turn a new leaf on the Sunshine Coast for his young daughters, which was the impetus for launching the 'Teens Take Control' organisation.
After more than 10 years of investing his own money, time and resources into the project he said he was thrilled to receive the good news from Ted O'Brien.
"I have no words that can explain how amazing this is for our organisation, our team has achieved so much with so little for the past 10 years, this is a game changer!" Mr Wilkins said.
"With little resources we've helped countless kids stay in school, stay out of youth justice, learn skills and find careers."
"We get visits and messages from past students all the time thanking us and telling us how well they are now doing, and this is what keeps us going."
"From the streets and the courtroom to a career and successful life is our goal, and with this funding we can deliver everything we've dreamed about to help our young people break the cycle."
The project will be based in Maroochydore, Birtinya and Alexandra Headland, and will target up to 90 marginalised at-risk youth aged 12 to 25 over a three-year period.
Throughout the program, participants will develop crucial life, educational, and workplace skills to reengage at-risk youth in the community and with education services in an attempt to prevent these youth from becoming entrenched in the criminal justice system.
Participants will be provided with the education and resources to reshape their future and exit the program with the skills and qualifications required to enter the workforce with a particular focus on trade skills.
This funding has been delivered as part of the of the highly-successful Safer Communities Fund, which has supported local communities to deliver grass roots crime prevention initiatives since 2016.