Written by Anthony Galloway, Published by the Sydney Morning Herald.
9 December, 2021
Australia's Mandarin-speaking envoy to the Brisbane Olympics says the nation had no other choice but to launch a diplomatic boycott of the winter games in China next year, declaring Australia cannot turn a blind eye to the human rights abuses against the Uighur population in Xinjiang.
Prime Minister Scott Morrison announced on Wednesday that Australia would join a diplomatic boycott of the Winter Olympics, refusing to send a delegation of officials and politicians to Beijing but allowing athletes to compete.
China's Foreign Ministry spokesman Wang Wenbin on Wednesday night played down the impact of the Australian government's decision while accusing it of "blindly following" the United States, and warning it was a "serious violation" of diplomatic norms.
"Whether they come or not, nobody cares," he said. "Australian politicians make a show out of political self-interest and they won't have any influence on the successful hosting of the Winter Olympics in Beijing."
Liberal MP Ted O'Brien, who spent a decade living and working in Taiwan and China and is the Prime Minister's special envoy to the 2032 Olympics, said the move was "consistent with our values".
"I don't think there was any other choice," he said.
"It is a powerful, albeit very targeted, message to Communist China, and any overreaction on their part will send an equally powerful message that they simply don't get it."
Mr O'Brien also hit back at the Chinese embassy's comments, saying if the nation wanted to improve the relationship it needed to return the phone calls of Australian ministers.
He said China had changed since it hosted the 2008 summer Olympics in Beijing: "The issue is not China's rise, but rather China's behaviour."
"We cannot turn a blind eye to the reports coming out or China about the treatment of the Uighur people in Xinjiang," he said.
The federal government's announcement brings Australia into line with the US, which earlier this week announced a diplomatic boycott.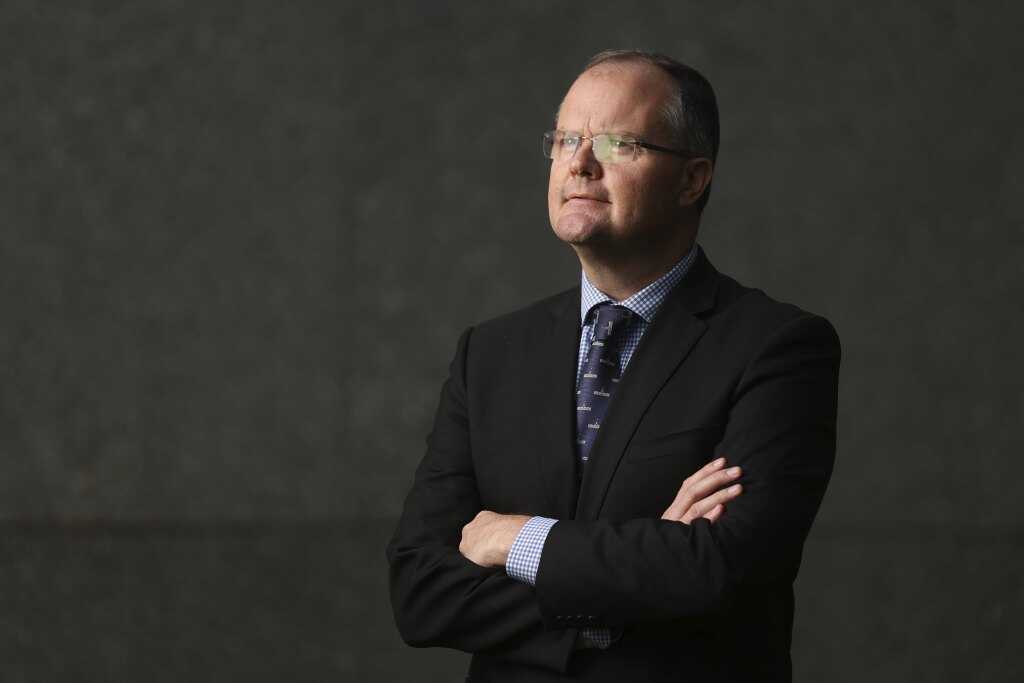 Australia usually sends a delegation of politicians and officials to the Olympics, with then sports minister Bridget McKenzie attending the winter games in South Korea in 2018.
Mr Morrison said on Wednesday that China's "human rights abuses" in the far-western province of Xinjiang, where it has forcibly moved Uighurs into re-education camps, was one of the reasons for the boycott. He also highlighted Beijing's wave of trade strikes against Australia and its refusal to return phone calls from Australian ministers as reasons behind the move.
"We have been very pleased and very happy to talk to the Chinese government about these issues," he said.
"But the Chinese government has consistently not accepted those opportunities for us to meet about these issues. So it is not surprising, therefore, that Australian government officials would not be going to China for those games."
Opposition foreign affairs spokeswoman Penny Wong backed the decision, saying Labor held "deep concerns about the ongoing human rights abuses in China" including towards Uighurs in Xinjiang and treatment of tennis player Peng Shuai.
"This decision, alongside other countries' diplomatic boycotts, sends a strong signal that these are not the behaviours of a responsible global power," she said.
The Queensland government was planning to send a delegation on a "technical mission" to the Beijing Olympics in February next year, but Premier Annastacia Palaszczuk on Wednesday announced it would join the boycott.
"Attendance of government representatives at the Beijing Winter Olympics is a matter for the federal government," Ms Palaszczuk said.
"The federal government's decision includes Queensland."
"Attendance of government representatives at the Beijing Winter Olympics is a matter for the federal government," Ms Palaszczuk said.
"The federal government's decision includes Queensland."