A plan to deliver a Stronger Future for the Sunshine Coast
With the 2032 Olympic and Paralympic Games only a decade away, the Prime Minister's Special Envoy for the 2032 Games and local Federal Member for Fairfax Ted O'Brien has revealed his plan to 'maximise every opportunity possible' for the Sunshine Coast.
"This is a once in a lifetime opportunity," said Ted O'Brien. "We're set to host the world's biggest event in our backyard and so it's time to be bold and think big."
At the centre of the LNP Member for Fairfax's plans are two major rail projects which act as a spine for an integrated public transport system, an iconic multi-purpose Entertainment Centre and an upgraded Sunshine Coast Stadium.
A new facility has been earmarked for the Sunshine Coast to host basketball preliminaries at the 2032 Olympic Games, and Ted O'Brien is proposing it be built in a new multi-purpose Entertainment Centre in the Maroochydore CBD.
"My vision is to unlock serious public investment for a facility to host basketball preliminaries for the Games, with a legacy in the form of a multi-purpose Entertainment Centre – the most iconic building in our region – connected by rail to Brisbane."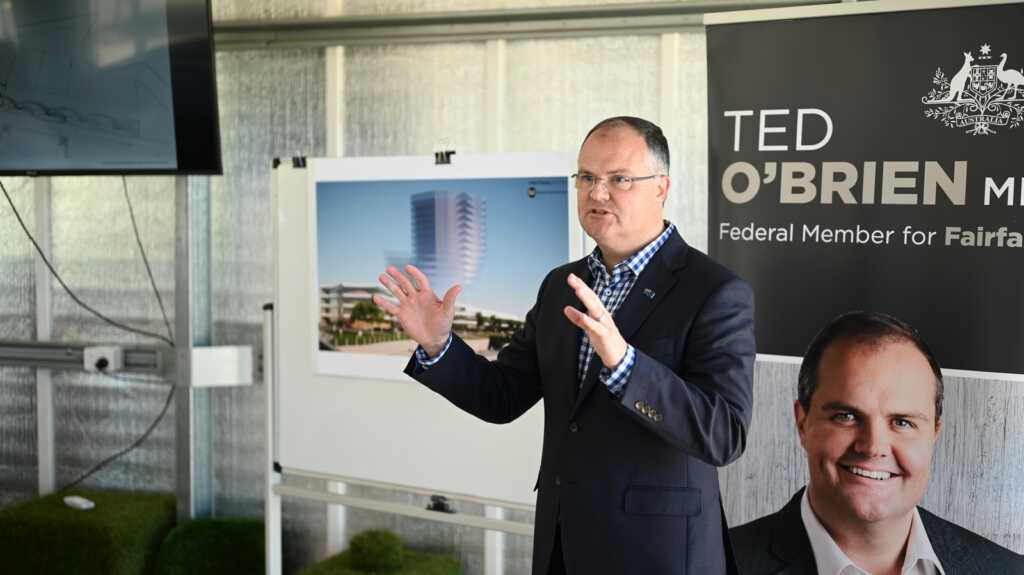 Through a landmark deal brokered by Mr O'Brien and with the support of local residents and business leaders, a hefty sum of $5 million of philanthropic pledges has already been raised in support of Ted' vision.
Plans to build the Entertainment Centre in Maroochydore are central to securing a new heavy passenger rail line between Beerwah and Maroochydore CBD which Mr O'Brien says will be 'the most transformational opportunity the Sunshine Coast will see in a generation'.
"If we build the iconic Sunshine Coast Entertainment Centre in the Maroochydore CBD and it is connected by rail to Brisbane, the region will become a magnet for new investment and will in turn help pay for other commercial and community infrastructure our region needs."
"These projects will transform the Sunshine Coast economy, attracting new streams of capital from outside the region to help pay for the construction of everything from accommodation to retail and community facilities."
With the Olympic mountain biking event to be held north of Nambour, there is also a strong case for a renewed plan for the rail line between Beerburrum and Nambour.
Mr O'Brien is proposing full duplication – that's two tracks – all the way to Nambour which would dramatically improve the existing service.
These two proposed rail projects would not only improve connectivity to Brisbane but would also provide housing density around new inland stations and avoid a 'glitter strip' of high rises along the region's beaches.
"Investment in rail isn't just about connectivity and taking cars off the road," Mr O'Brien said. "It's also about getting ahead of population growth and avoiding urban sprawl." The combination of these two important rail projects will achieve this aim and rejuvenate old railway towns in the process."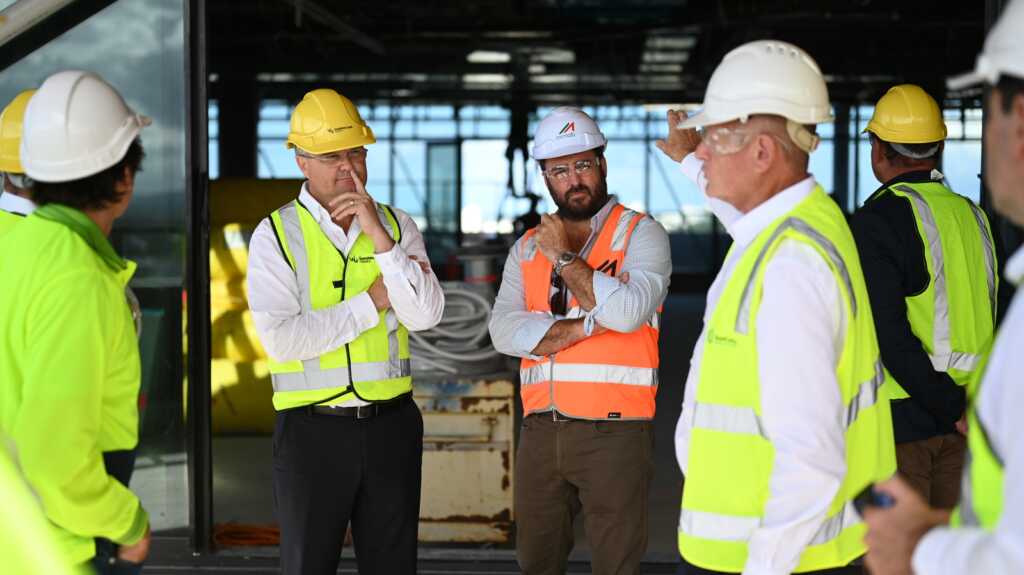 "One of the reasons I fought so hard to secure the rights to host the 2032 Olympic and Paralympic Games, was to accelerate the delivery of critical transport and community infrastructure that our growing region needs.
"The plan is already working," Mr O'Brien assures local residents. "The Federal Government has already committed $1.6 billion towards a new heavy passenger rail line between Beerwah and Maroochydore in last month's Federal Budget."
"The Sunshine Coast is one of the fastest growing regions in Australia and if we are to secure these projects, we will have done something other destinations have failed to do – that is, build infrastructure ahead of the population curve," Mr O'Brien said.
"This is about us looking to the future and taking control of our own destiny. "
"Now is the time for a united push and for everyone to speak with one voice."
"Let's do it!"