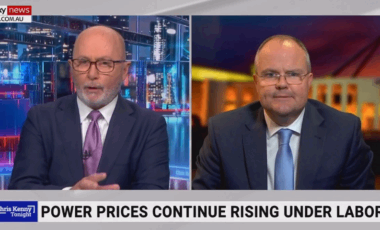 Labor Out of Touch on Electricity Prices
Ted spoke with Sky News' Chris Kenny this week about how out of touch Labor is when is comes to power prices. https://youtu.be/wGt4lePkkV0
Read More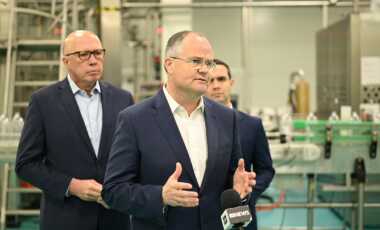 TRANSCRIPT – JOINT DOORSTOP INTERVIEW WITH LEADER OF THE OPPOSITION TED O'BRIEN MP AND AARON VIOLI MP, SILVAN
Subjects: Cost pressures on Australian manufacturing businesses; cost of living pressures; the Prime Minister's broken promise on a $275 cut to your power bills; the Prime Minister's Canberra Voice proposal; ADF medals/honours; the Coalition's plan…
Read More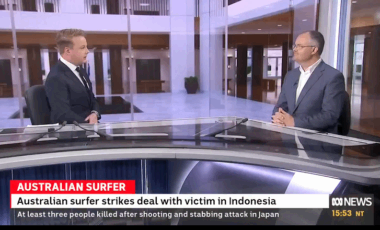 Interview with ABC Afternoon Briefing, Matthew Doran
Ted spoke with ABC's Matthew Doran about the Australian Energy Regulator's final determination on energy prices and how Labor's energy policies are hurting everyday Australians. https://youtu.be/jCLWi04jiSI
Read More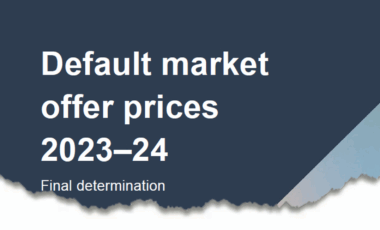 No End in Sight for energy price increases – Doorstop interview, Canberra
Doorstop interview, Parliament House Canberra TRANSCRIPT Ted O'Brien: Middle of Australia have been left out of the federal budget and they are going to be copping it the hardest as prices increase. With the release…
Read More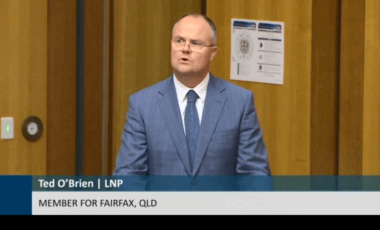 Defence Legislation Amendment (Naval Nuclear Propulsion) Bill 2023
Ted outlines the Coalition's support for the Defence Legislation Amendment (Naval Nuclear Propulsion) Bill 2023, but calls out Labor's rank hypocrisy in their support for nuclear energy under AUKUS on one hand and their blatant…
Read More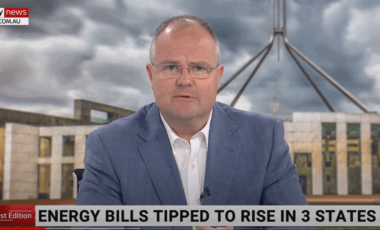 Interview with Sky News, Danica De Giorgio
Ted spoke with Sky News' Danica de Giorgio on the Australian Energy Regulator's final determination on the 23/24 Direct Market Offer (DMO); increasing power prices; and the Canberra-based Voice to Parliament. https://youtu.be/ri2XSkZr5yo
Read More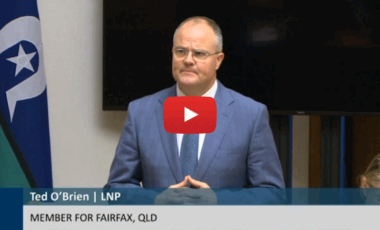 Labor's budget fails regional Australia
Much has been said about the Albanese government's federal budget and the fact that it has totally ignored middle Australia. Middle Australia are faced with higher prices, higher taxes and higher mortgages. What has been…
Read More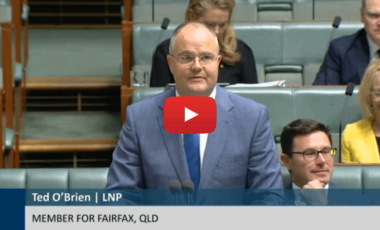 Hardworking Australians paying the price for Labor
It is 12 months since Labor won government, and, while their hubris is on full display and they're very happy, hardworking Australians are the ones who are paying the price. https://youtu.be/D1FPPe-f2fc
Read More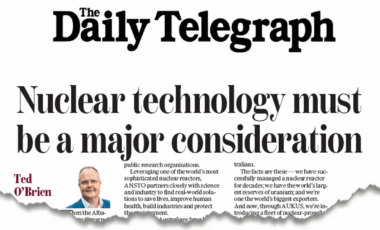 OpEd – Nuclear Technology Must Be A Major Consideration
The Albanese Labor Government's rank hypocrisy when it comes to next-generation, zero-emissions nuclear technology is on display and I outlined this in my OpEd in today's Daily Telegraph which you can read HERE. 
Read More
What Albo Owes You
Australian households will be up to $1828 worse off than Labor promised according to a new energy bill calculator launched today by Shadow Minister for Climate Change and Energy, Ted O'Brien. The energy bill calculator…
Read More
NUCLEAR ENERGY – Setting things straight!
Climate Change and Energy Minister Chris Bowen MP recently published a video full of untruths and misrepresentations about next-generation, zero-emissions nuclear technology, which sadly diminishes Australia. The least Chris Bowen could do is be honest…
Read More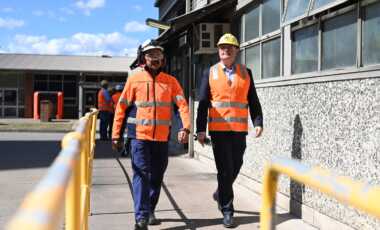 ENERGY PRICES SOAR FOLLOWING LIDDELL'S CLOSURE
5 May 2023 Wholesale energy prices in NSW have jolted by 80 per cent following the closure of the Liddell Power Station, sparking fears of further hip pocket pain for Australian families and businesses as…
Read More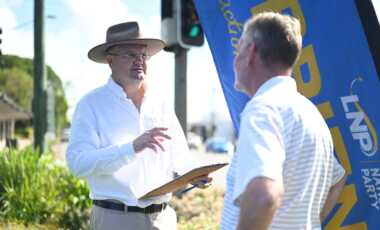 Chat to Ted at his Autumn Road Trip
Ted will be out and about on his Autumn Road Trip commencing Monday 15 May 2023. Please come down and chat to Ted and the team about any local or federal issue. Mon 15 May,…
Read More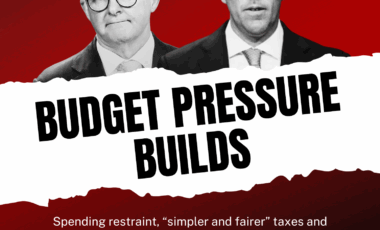 FEDERAL BUDGET MUST TAKE PRESSURE OFF FAMILY BUDGETS
Labor's second Budget will be an opportunity to correct the mistakes of its first. Independent economists have described the first Labor Budget as "the weakest fiscal strategy in recent times." It increased spending by $115…
Read More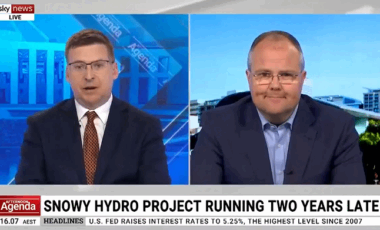 Interview with Andrew Clennell, Sky News
Ted spoke with Sky News's Andrew Clennell on 4 May about the delay in construction of Snowy 2.0, former CEO Paul Broad's comments, and what this delay means for electricity prices for Australians. https://youtu.be/eM3rKKNJf18
Read More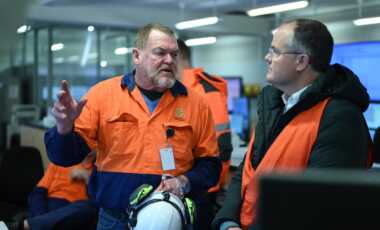 BUDGET BLACK HOLE AS ENERGY SYSTEM CRUMBLES UNDER LABOR
Today's announcement that the Snowy 2.0 pumped hydro storage project will be delayed by up to two years and potentially require billions of dollars in additional funding is the latest development in Labor's energy crisis.…
Read More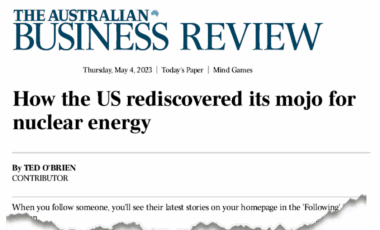 OpEd – How the US Rediscovered its Mojo for Nuclear Energy
Following the opening of its first commercial nuclear power plant in 1958, theindustry flourished with 112 plants operating by the 1990s. But appetite for nuclear energy soon waned as the US "shale revolution" drove gas…
Read More