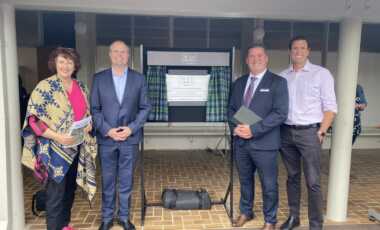 New Crisis Accommodation For At Risk Youth
Federal Member for Fairfax Ted O'Brien MP and IFYS (The Integrated Family and Youth Service) will formally open 'The Old Church' youth accommodation program for homeless young people who are transition out of homelessness, on…
Read More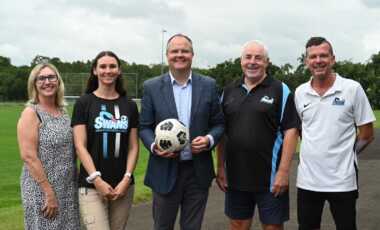 Growing Regions Program Grants
Are you a member of a community or sporting group seeking funding for an upgrade to your infrastructure? Expressions of Interest for Round 1 of the Growing Regions Program will open from 5 July to…
Read More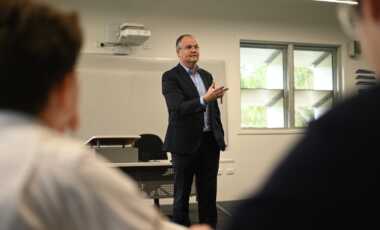 Youth Energy Forum
In developing energy policy, I am consulting as widely as possible.I recently attended Coolum State High School and met with Year 11 & 12 students, who shared their views on climate change and next-generation clean…
Read More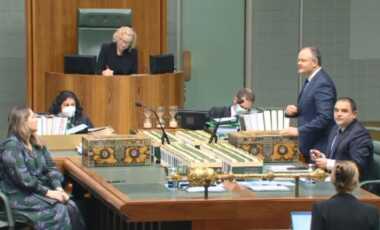 Next Generation Energy
In developing energy policy, I am consulting as widely as possible.I recently attended Coolum State High School and met with Year 11 & 12 students, who shared their views on climate change and next-generation clean…
Read More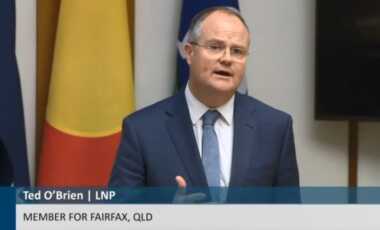 Private Members' Motion – ENERGY
This week I introduced a Private Members' Motion to ask the Albanese Government key and outstanding questions on Australia's energy supply and prices. My Motion is detailed below and my accompanying speech can be view…
Read More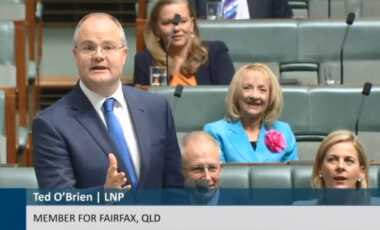 What Albo owes you
Ted questions the Labor Govt on their unsuccessful energy policies and broken promises to the Australian people. https://youtu.be/Ztw4OiwTqEo
Read More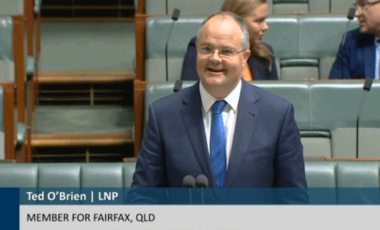 Fairfax Biggest Survey
Thank you to the over 1,700 people who responded to my Biggest Survey - an overwhelming response. Your responses help me identify local issues and concerns and contribute to my understanding of what's important to…
Read More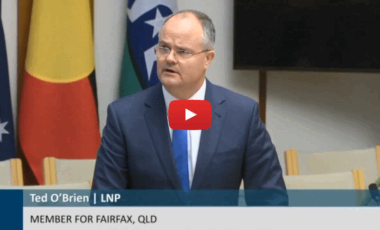 Questioning Labor's Energy Policies
I again asked Minister Chris Bowen to explain fundamental aspects of Labor's energy policy, such as: 1. The government continues to tell Australians that renewables are the cheapest form of energy but fails to acknowledge…
Read More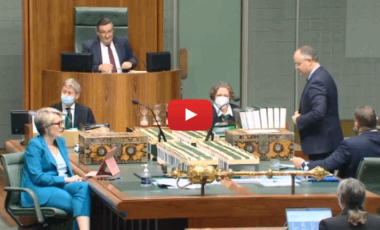 Nature Repair Market Bill 2023 and Consequential Amendments Bill
This week I spoke in partial support of the Nature Repair Market Bill 2023 and Consequential Amendments Bill. The fundamental principles of the Bills mirror a Coalition policy from 2022 which creates a biodiversity stewardship…
Read More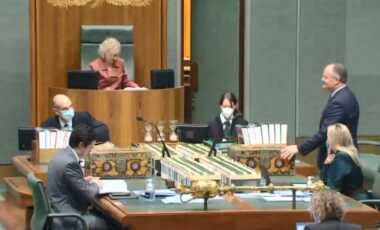 I Am Nambour and Nambour Show!
There are very few places in this country other than the Sunshine Coast that have local leaders that do the heavy lifting, and you see that in Nambour. I saw it only last week when…
Read More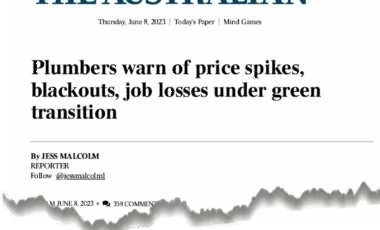 Plumbers warn of price spikes, blackouts, job losses under green transition
A leading industry peak body representing trades has warned that Labor's energy policies risk price spikes, blackouts and job losses. I spoke to The Australian on 8 June to discuss these comments made by the…
Read More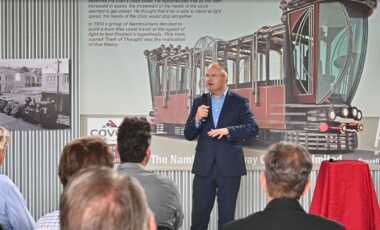 Lighting Up Nambour
Nambour's iconic town centre will be shining brightly thanks to new lighting and public art displays being unveiled today by Federal Member for Fairfax, Ted O'Brien. The Nambour Lights Up Project will be officially launched…
Read More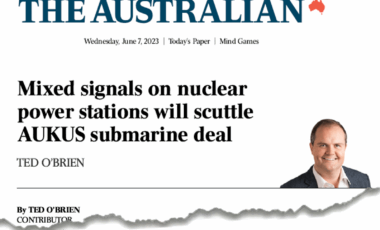 OpEd – Mixed Signals on Nuclear Power Stations will Scuttle AUKUS Submarine Deal
AUKUS will not succeed if the Australian government remains ideologically opposed to nuclear energy and the national security committee keeps sending mixed messages about our capability to manage nuclear technology.
Read More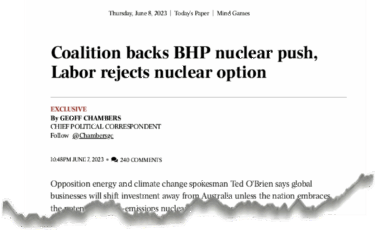 BHP states nuclear prohibition an 'unnecessary restriction'
BHP has publicly called on the Albanese Labor Government to remove prohibitions on nuclear energy, calling it an unnecessary restriction. BHP points out that businesses around the world are looking at Australia's restrictions on zero-emissions…
Read More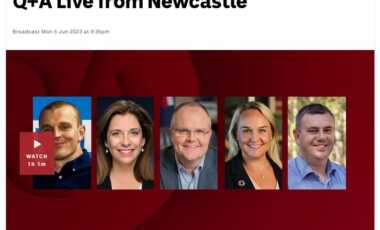 ABC's Q&A
On Monday 5 June, I joined a talented panel of Newcastle locals and the Minister for Aged Care and Sport, Anika Wells on ABC's Q&A program. We discussed a wide range of issues from Australia's…
Read More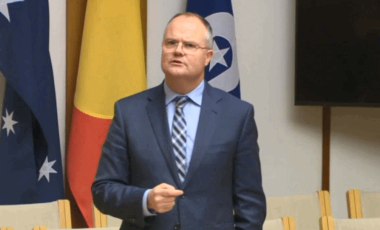 Rail infrastructure needed in time for the 2032 Olympics
It's 3,341 days until the opening ceremony of the 2032 Olympic and Paralympic Games, and part of our vision for hosting the Games was to invest in infrastructure. At the centre of that was to…
Read More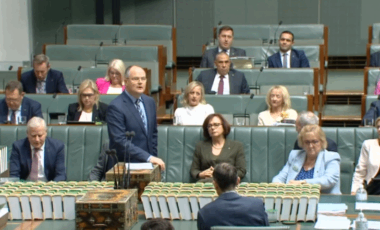 Rising energy prices and this Government's failure to mitigate their impact on middle Australia
Labor's Energy Minister, Chris Bowen continues to prove he is out of touch with everyday Australians when he congratulated his government for keeping power prices down this week. Australian families and businesses are not congratulating…
Read More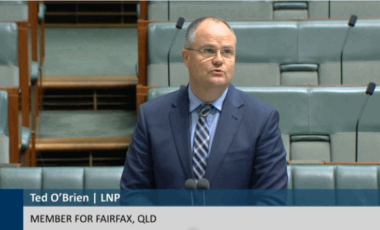 Excise Tariff Amendment (Product Stewardship for Oil) Bill 2023
Ted speaks in support of the Excise Tariff Amendment (Product Stewardship for Oil) Bill 2023 and the continued operation of the Product Stewardship for Oil Scheme which allows for the recycling of oil in Australia.…
Read More