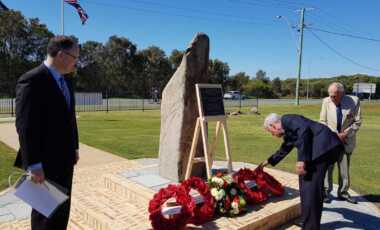 VP DAY – 75TH ANNIVERSARY OF THE END OF THE SECOND WORLD WAR
Sat 15 August 2020 marked 75 years since the end of WWII and Victory in the Pacific (VP Day). Some one million Australians served in the Second World War and 39,000 who lost their lives, the…
Read More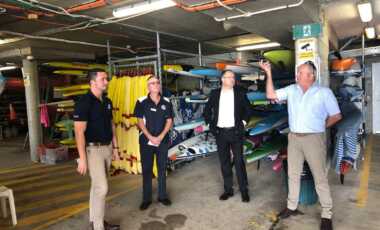 FUNDING SWITCHED ON FOR TWO ENERGY EFFICIENT COMMUNITY GROUPS
Maroochydore's Surf Life Saving Club and Nambour's Vinnies are two very different charities in two very different locations. But they also have two wonderful things in common. Both have been awarded $12,500 Energy Efficient Communities…
Read More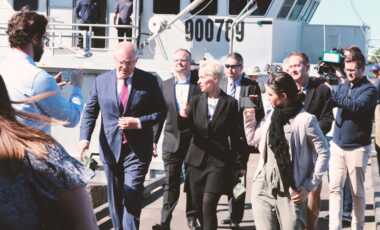 PRIME MINISTER VISITS THE SUNSHINE COAST!
Tue, 28/07/2020 - 15:59 https://www.youtube.com/watch?v=p_aEy76lsBo&feature=emb_logo It was a pleasure to host the Prime Minister in Fairfax on 28 July 2020 during a visit to The Ginger Factory. During his visit, he met with businesses, including…
Read More
NEW FINANCIAL YEAR BUSINESS UPDATE
Wed, 01/07/2020 - 16:36 https://www.youtube.com/watch?v=XrYJo4ZTcCo&feature=emb_logo Here are five pieces of good news for local businesses as we start the new financial year: Tax cuts for small businesses for 2020/21Extension of the $150,000 Instant Asset Write-Off until December 2020Further…
Read More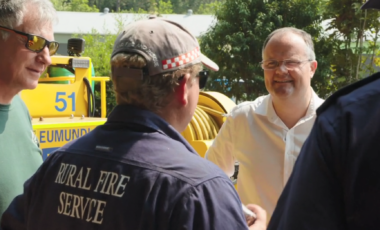 Come and chat to Ted during his Winter Road Trip
Ted and the mobile office team will be out and about across Fairfax during the week of 13 July 2020 during Ted's Winter Road Trip.  LOCATIONS AND TIMES BELOW: Monday 13 July 7.45am to approx…
Read More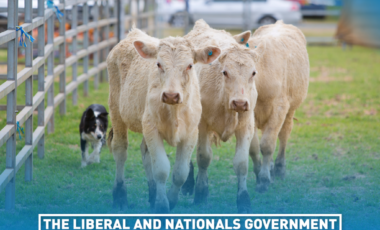 SHOW OF SUPPORT FOR COVID IMPACTED RURAL, REGIONAL COMMUNITIES
The Australian Government is spending $36 million to support agricultural show societies recover from the effects of COVID-19, ensuring they can continue after the pandemic. Deputy Prime Minister and Minister for Infrastructure, Transport and Regional…
Read More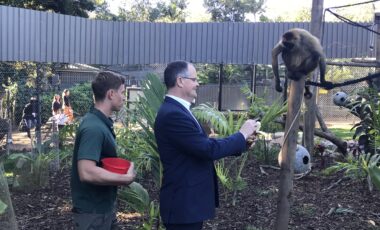 FEDERAL FUNDING FLOWS FOR WILDLIFE HQ
Financial support from the Federal Government is now flowing to Wildlife HQ to help cover the operational costs of caring for their animals and as we head into the school holidays, support from the community…
Read More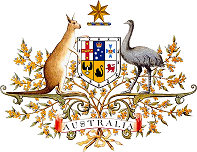 Committee sinks claws into the problem of feral and domestic cats in Australia
House of Representatives Standing Committee on the Environment and Energy Inquiry into the problem of feral and domestic cats in Australia Issue date: 23 June 2020 Committee sinks claws into the problem of feral…
Read More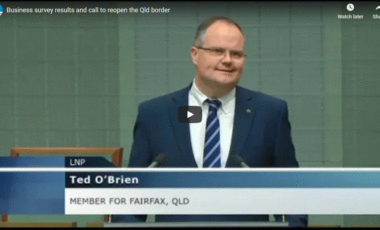 BUSINESS SURVEY RESULTS AND CALL TO REOPEN THE QLD BORDER
Fri, 12/06/2020 - 13:41 https://www.youtube.com/watch?v=OvlPfXbw-LI&feature=emb_logo According to the Grattan Institute, the Sunshine Coast has lost more jobs as a result of COVID-19 than any other region in Queensland. Unfortunately, the sectors that are the strong…
Read More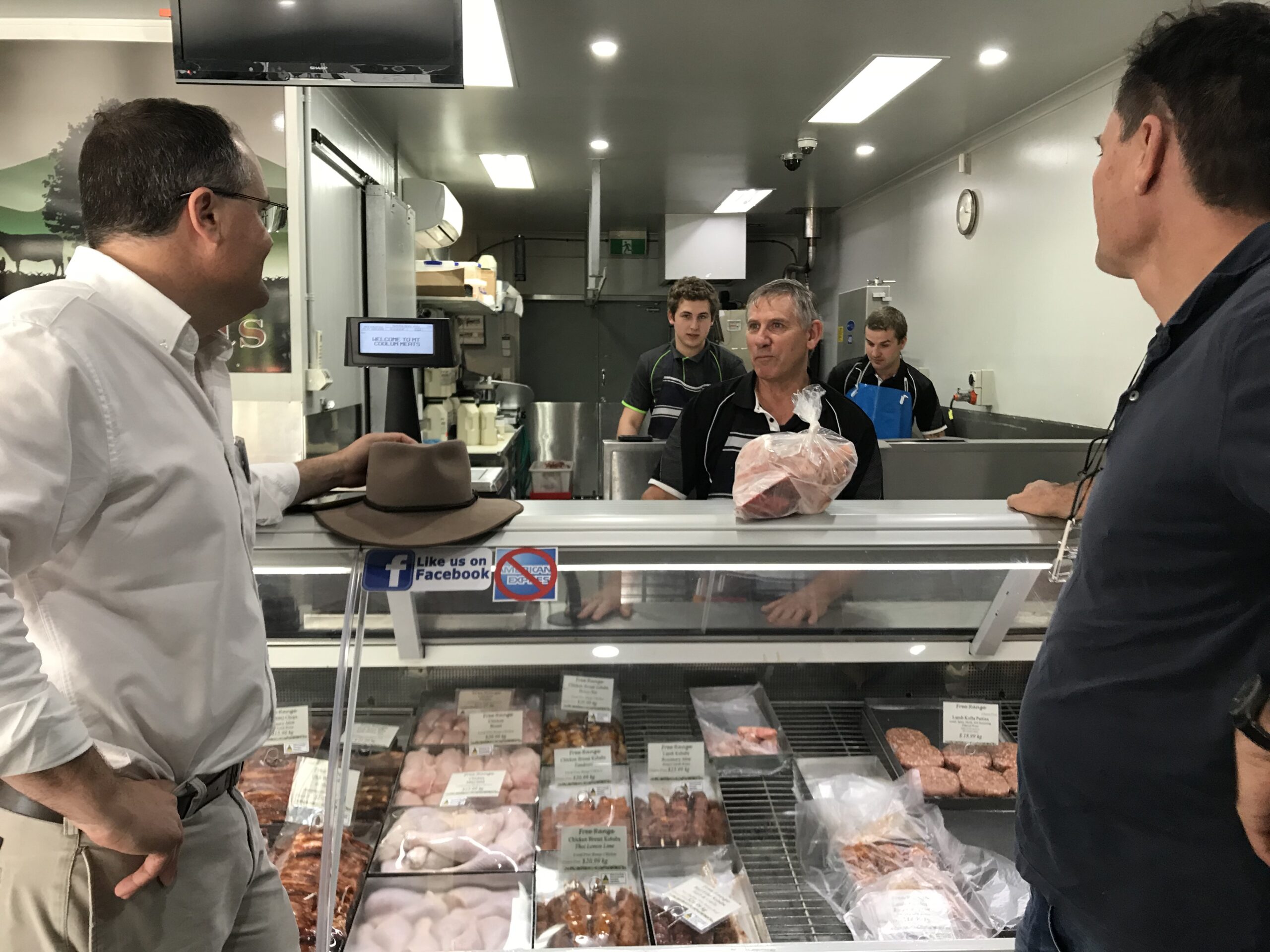 EXTENDING THE INSTANT ASSET WRITE-OFF
The Morrison Government continues to back small business with the announcement that it will extend the $150,000 instant asset write-off for six months to 31 December 2020. Sunshine Coast businesses with annual turnover of less…
Read More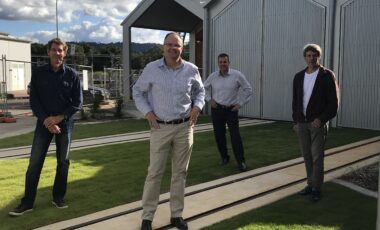 $60k to create 'Brand Nambour'
Reimagine Nambour can tick off one of its priority wish list items with $60,000 in funding to create 'Brand Nambour' and drive the towns transition to a new economy. The funding comes with this afternoon's…
Read More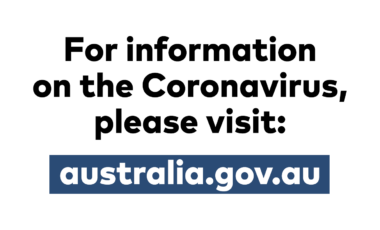 Business support
My office is receiving many enquiries from businesses across the electorate seeking assistance. I have put together the below one-page information sheets to keep business owners and operators up to date on measures and supports available…
Read More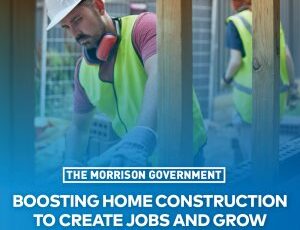 HomeBuilder Scheme – facts and information
Supporting our construction industry as we recover from the COVID-19 economic downturn is key to under-pinning the Sunshine Coast economy. The $25,000 HomeBuilder Grants announced today by the Morrison Government will help families and first…
Read More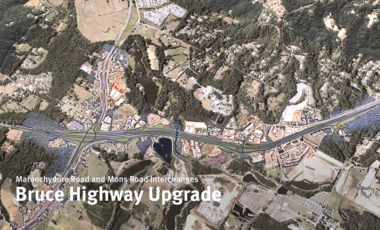 MOTORISTS GET SNEAK PREVIEW OF NEXT MAJOR SUNSHINE COAST ROAD UPGRADE
Motorists have received a preview of the next major Sunshine Coast upgrade on the Bruce Highway at Forest Glen, with animated concepts released this week showing how the upgraded highway interchanges at Maroochydore Road and…
Read More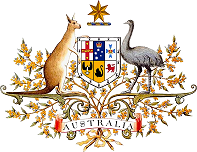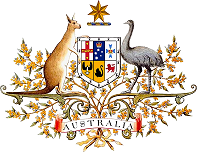 Three step framework to a COVID safe Australia
National Cabinet's 3 Step Framework: Queensland's 3 step framework (as updated 17/6/20): Frequently Asked Questions for going out: Frequently Asked Questions about business and activities:
Read More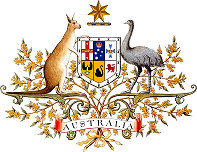 OpEd – Benefits of Nuclear Power are Becoming Obvious
This opinion piece was published in The Australian on 26 May 2020.
Read More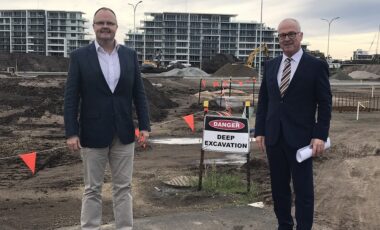 $9.6M BOOST FOR SUNSHINE COAST COUNCIL
Sunshine Coast Council is set to receive $3.65 million in new funding, plus get early access to a further $6 million, as part of the Federal Government's $1.8 billion boost for local road and community projects.…
Read More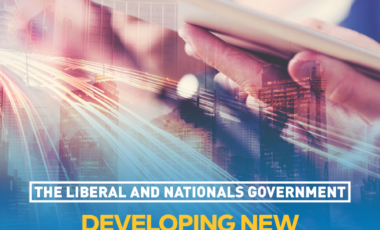 HARNESSING NEW TECHNOLOGY TO SUPPORT REGIONAL COMMUNITIES AND LOWER EMISSIONS
Federal Member for Fairfax and Chair of the House of Representatives Standing Committee on the Environment and Energy has welcomed this morning's release of the Liberal National Government's Technology Investment Roadmap. The discussion paper focuses…
Read More