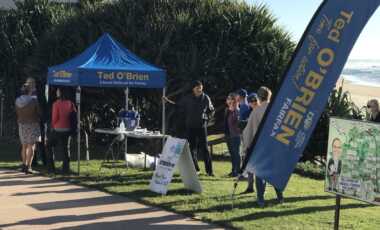 TED'S 2021 SUMMER ROAD TRIP
09/01/2021 - 10:16 Ted will be holding his Summer Road Trip around the electorate, commencing Monday 18 January 2021. Come on down and chat to Ted about any Federal matter. We are particularly interested in…
Read More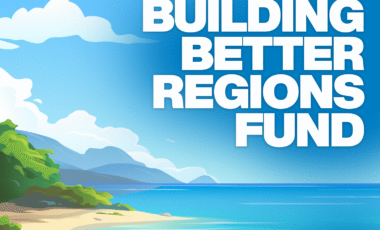 GRANTS OF UP TO $20K NOW AVAILABLE TO LOCAL COMMUNITY GROUPS
08/01/2021 - 15:59 Expressions of Interest for Round 6 of the Stronger Communities Programme are now open$150,000 will be allocated for up to 20 projects located in the Fairfax electorateThe funding will help support greater community participation…
Read More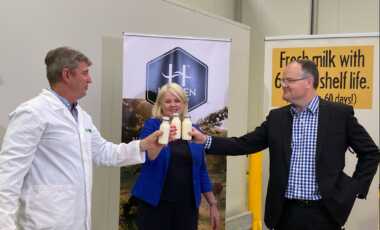 AUSSIE INVENTION MILKING THE SHELF LIFE OF FRIDGE STAPLE
08/01/2021 - 11:09 The Morrison Government is backing a world-first innovation that can extend the expiry date of fresh milk to more than 60 days. Sunshine Coast company Naturo will use its $1 million Accelerating…
Read More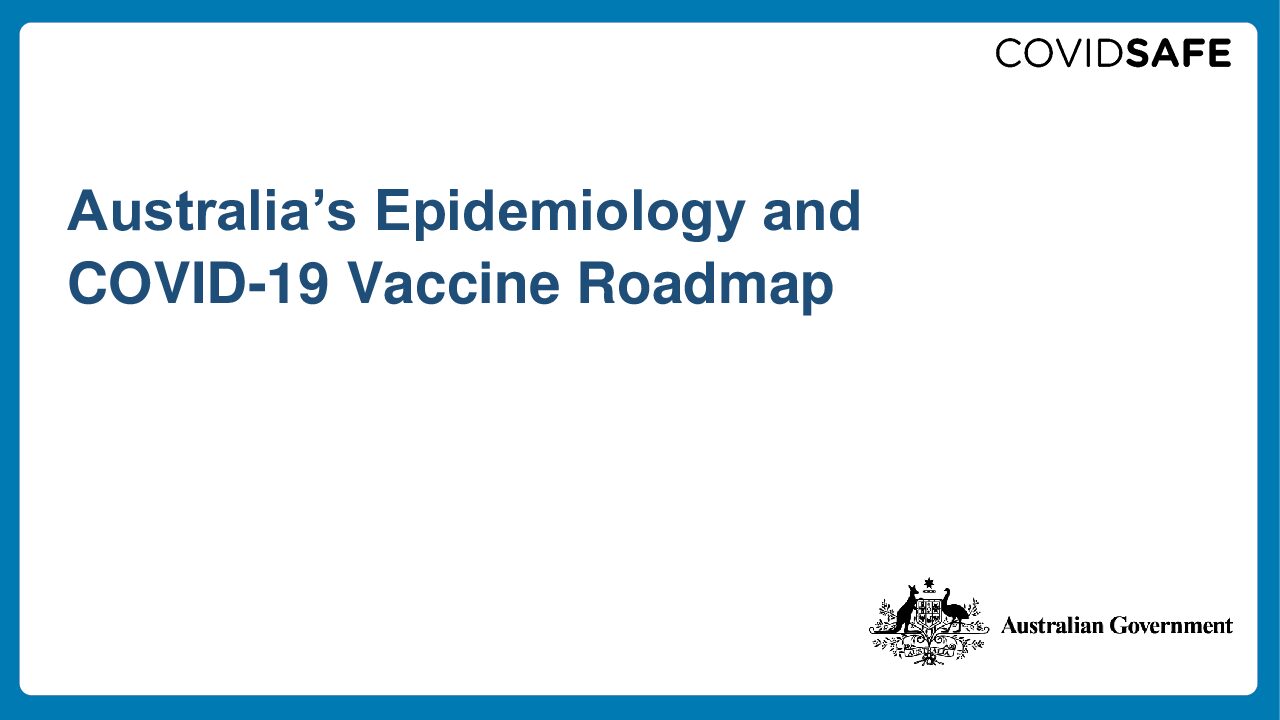 AUSTRALIA'S COVID-19 VACCINE STRATEGY
08/01/2021 - 10:33 Australia's Epidemiology and COVID-19 Vaccine RoadmapDownload Australia's COVID-19 vaccination policy was adopted by Federal Cabinet in November 2020 and subsequently endorsed by the National Cabinet (partnership between the Commonwealth and all States and Territories),…
Read More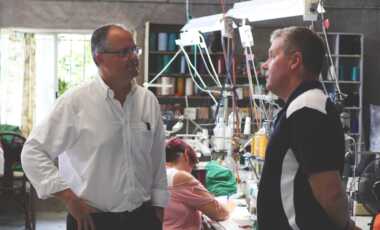 $60,000 TO HELP ENERGY EFFICIENT LOCAL BUSINESSES
05/01/2021 - 10:17 When other businesses were winding down over Christmas, local uniform manufacturer Seaborne Clothing was ramping up for the back-to-school rush. Their cutting room is strewn with school uniform patterns and chequered cloth…
Read More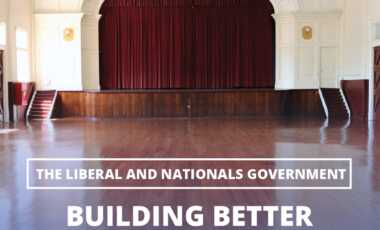 BUILDING BETTER REGIONS GRANTS
17/12/2020 - 12:07 Member for Fairfax, Ted O'Brien MP has welcomed the release of guidelines for Round Five of the Building Better Regions Fund (BBRF) and encouraged communities in the region to apply after the…
Read More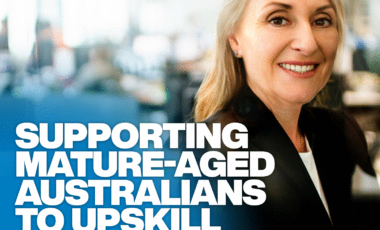 SKILLS AND TRAINING INCENTIVES FOR MATURE AGED WORKERS ON THE SUNSHINE COAST
17/12/2020 - 08:43 The Federal Government is providing additional assistance to mature age workers with a $11.6 million investment to extend the Skills and Training Incentive for eligible mature aged Australians. Minister for Employment, Skills, Small…
Read More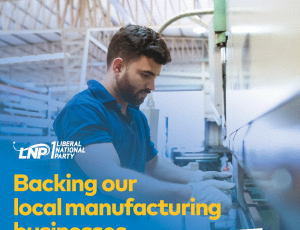 GRANTS TO MODERNISE AUSTRALIAN MANUFACTURING
07/12/2020 - 10:25 Local manufacturers on the Sunshine Coast with shovel-ready projects to increase their productivity and grow jobs are being encouraged to apply for a Manufacturing Modernisation Fund (MMF) grant. Businesses will be able…
Read More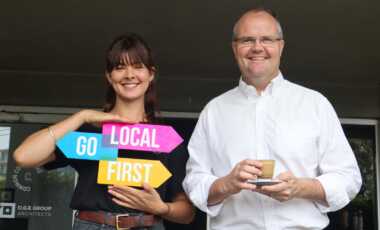 GO LOCAL FIRST!
03/12/2020 - 14:26 Small business is the glue that keep a community together and this is particularly true here on the Sunshine Coast. When local businesses thrive, local communities thrive, and in turn, so too…
Read More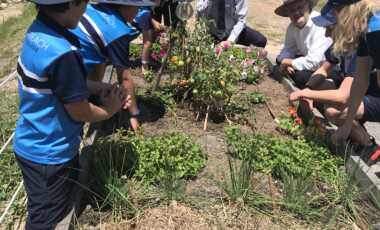 SEEDLING TO SALAD: REAL LIFE LEARNNG AT COOLUM BEACH CHRISTIAN COLLEGE
26/11/2020 - 13:35 From seedling to salad, students at Coolum Beach Christian College are doing it all thanks to a Federal Government grant which helped them turn an "eyesore" into a visual – and edible…
Read More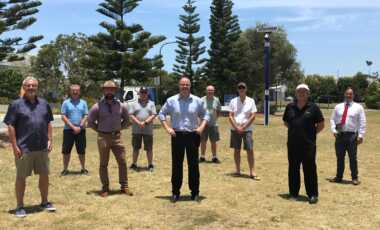 BRIGHTWATER CCTV CAMERAS KEEPING A CONSTANT VIGIL
24/11/2020 - 13:19 Live streamed vision is now constantly rolling in and keeping Brightwater safe from four CCTV cameras erected around the estate. With the aid of super sensors which detect movement, the vision is…
Read More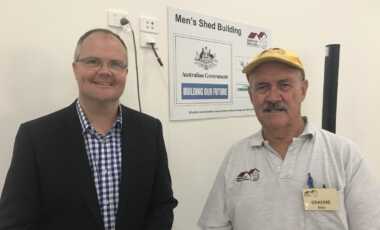 UNVEILED: MAROOCHY MEN FEAST THEIR EYES ON NEW SHED
23/11/2020 - 15:00 Cooking classes to help widowed men are just one of the new offerings planned for the Maroochy Men's Shed now that the group finally has a home of its own. The $700,000…
Read More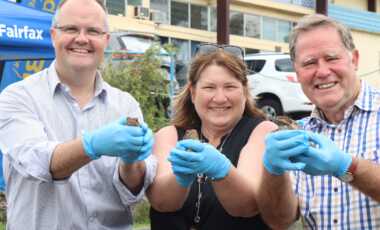 NAMBOUR CUP 2020!
20/11/2020 - 11:41 https://www.youtube.com/watch?v=ZIdRTXKGLyQ 15 thoroughbred cane toads contested the 'race that stops the region' today in the Nambour Cup! The biggest cane toad race in the Southern Hemisphere has become an annual fundraiser to…
Read More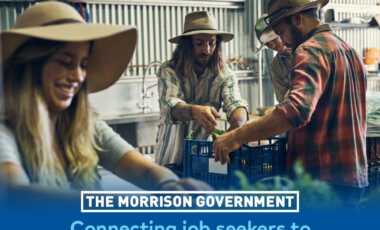 NATIONAL HARVEST VIRTUAL JOBS FAIR CONNECTS JOB SEEKERS WITH EMPLOYERS
18/11/2020 - 12:52 A virtual jobs fair showcasing employment opportunities across harvest regions nationally will be held on Thursday 19 November 2020. The National Harvest Virtual Jobs Fair, funded by the Australian Government, will bring…
Read More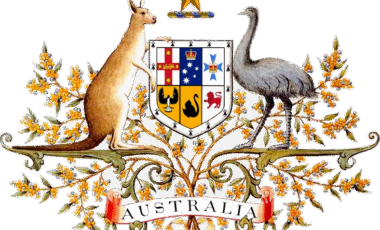 COMMITTEE TO INQUIRE INTO CLIMATE CHANGE BILLS
13/11/2020 - 17:33 The House of Representatives Standing Committee on the Environment and Energy has today called for submissions for an inquiry into two climate change Bills, sponsored by Ms Zali Steggall OAM MP. Chair of…
Read More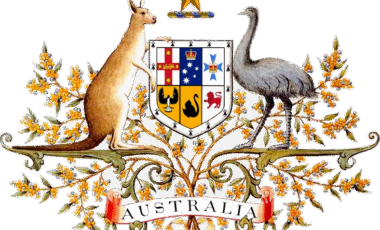 ROOM FOR MORE IN THE TRANS-PACIFIC PARTNERSHIP?
13/11/2020 - 17:22 A new parliamentary inquiry will look into the merits of expanding the membership of the Trans-Pacific Partnership trade agreement. Chair of the Trade Sub-Committee of the Joint Foreign Affairs, Defence and Trade…
Read More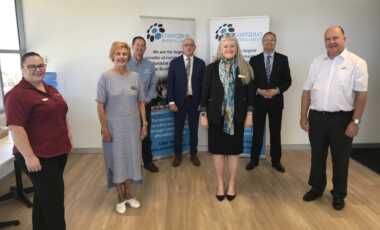 SAFE PLACES FOR SUNSHINE COAST WOMEN AND CHILDREN ESCAPING VIOLENCE
04/11/2020 - 17:06 https://www.youtube.com/watch?v=ncqCxwpEZnA&feature=youtu.be Additional safe places for women and children escaping domestic and family violence will be available on the Sunshine Coast following a $2.6 million Morrison Government Safe Places grant announced for Coast2Bay…
Read More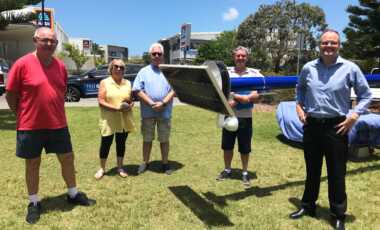 CCTV CAMERAS INSTALLED IN BRIGHTWATER
03/11/2020 - 16:11 Installation is underway on four permanent CCTV cameras in the Brightwater estate. Last month a funding agreement was finalised between the Brightwater Community Association and the Australian Government allowing installation to begin.…
Read More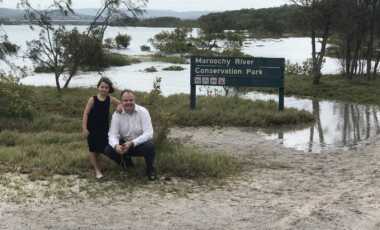 NATURAL HABITAT FOR FISH ON THE SUNSHINE COAST TO BE RESTORED FOLLOWING FEDERAL GOVERNMENT GRANT
27/10/2020 - 10:39 Fish stocks in the Maroochy River, Pumicestone Passage and Deception Bay are set to improve following a habitat restoration project funded by the Morrison Government. The Morrison Government has committed $300,000 for…
Read More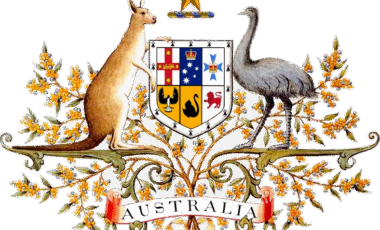 2020 BUDGET SNAPSHOT
22/10/2020 - 22:34 The 2020-21 Federal Budget was handed down on the 6th of October 2020 and sends a clear message to all Australians that the Federal Government has their back as we embark on…
Read More